About this blog


theweatherguy's website,


"Thoughts and comments on Philadelphia Weather and Daily Life."



Links
These are a few of my favorite links. Meteorology Glossary
Archives


Weather Archives:


13: Jan Feb Mar Apr
May Jun Jul Aug Sept Oct Nov Dec

12: Jan Feb Mar Apr
May Jun Jul Aug Sept Oct Nov Dec

11: Jan Feb Mar Apr
May Jun Jul Aug Sept Oct Nov Dec

10: Jan Feb Mar Apr
May Jun Jul Aug Sept Oct Nov Dec

09: Jan Feb Mar Apr
May Jun Jul Aug Sept Oct Nov Dec

08: Jan Feb Mar Apr
May Jun Jul Aug Sept Oct Nov Dec

07: Jan Feb Mar Apr
May Jun Jul Aug Sept Oct Nov Dec

06: Jan Feb Mar Apr
May Jun Jul Aug Sept Oct Nov Dec

05: Apr May Jun July Aug Sept Oct Nov Dec

Commentary:
Miscellaneous



Find



Hurricane Ophelia Update
Hurricane Ophelia is likely to turn towards the coastline of Georgia or SC this weekend and poses a rain threat to our area on Wednesday or Thursday, after it makes landfall on Monday night. Intensification is expected before hitting the coastline
posted: Sep 09 2005 at 8:22 pm
[/weather/storms/hurricanes] permanent link
Weekend Weather For Sat 9/10 and Sun 9/11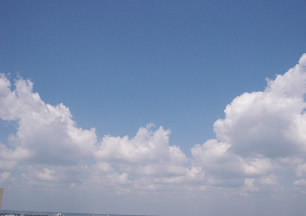 A beautiful weekend remains on tap for the us. High pressure continues here in the northeast. No change seen.
Tropical Storm Ophelia is likely to become a hurricane again over the weekend or soon thereafter. The latest NOGAPS has Ophelia making a complete circle and heading in towards Georgia or northern FL next week, about Tuesday. The remnants may affect us later next week.
Sat 9/10: Sunny and warm. High upper 70s to near 80.
Sun 9/11/: Sunny and continued warm. High near 80.
posted: Sep 09 2005 at 8:03 am
[/weather/sep05] permanent link
---
Disclaimer: I am not a meteorologist and provide this information as a hobby and for entertainment (mostly my own :-) . While attempts are made to predict the weather as best as I can, use at your own risk! I am NOT responsible for any direct or indirect consequential injury/damages due to your use of these forecasts. Always check the NWS Official Forecast for your final plans.
The weatherguy.net home page has been visited
times since October 2003.