About this blog


theweatherguy's website,


"Thoughts and comments on Philadelphia Weather and Daily Life."



Links
These are a few of my favorite links. Meteorology Glossary
Archives


Weather Archives:


13: Jan Feb Mar Apr
May Jun Jul Aug Sept Oct Nov Dec

12: Jan Feb Mar Apr
May Jun Jul Aug Sept Oct Nov Dec

11: Jan Feb Mar Apr
May Jun Jul Aug Sept Oct Nov Dec

10: Jan Feb Mar Apr
May Jun Jul Aug Sept Oct Nov Dec

09: Jan Feb Mar Apr
May Jun Jul Aug Sept Oct Nov Dec

08: Jan Feb Mar Apr
May Jun Jul Aug Sept Oct Nov Dec

07: Jan Feb Mar Apr
May Jun Jul Aug Sept Oct Nov Dec

06: Jan Feb Mar Apr
May Jun Jul Aug Sept Oct Nov Dec

05: Apr May Jun July Aug Sept Oct Nov Dec

Commentary:
Miscellaneous



Find



Weekend Weather For Sat 9/10 and Sun 9/11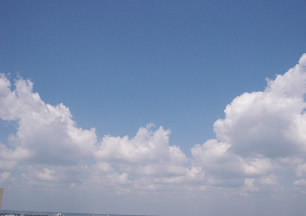 A beautiful weekend remains on tap for the us. High pressure continues here in the northeast. No change seen.
Latest NOGAPS model has Ophelia remaining off the coast of SC for much of the early part of the week, intensifying and then moving inland Thursday near NC or SC. Afterwards, it will move up the coastline affecting our area, perhaps on Friday. The hurricane path continues to change, but the trend is moving inland further north with greater intensification.
Sat 9/10: Sunny and warm. High upper 70s to near 82.
Sun 9/11/: Sunny and continued warm. High near 82.
posted: Sep 10 2005 at 8:29 am
[/weather/sep05] permanent link
---
Disclaimer: I am not a meteorologist and provide this information as a hobby and for entertainment (mostly my own :-) . While attempts are made to predict the weather as best as I can, use at your own risk! I am NOT responsible for any direct or indirect consequential injury/damages due to your use of these forecasts. Always check the NWS Official Forecast for your final plans.
The weatherguy.net home page has been visited
times since October 2003.