About this blog


theweatherguy's website,


"Thoughts and comments on Philadelphia Weather and Daily Life."



Links
These are a few of my favorite links. Meteorology Glossary
Archives


Weather Archives:


13: Jan Feb Mar Apr
May Jun Jul Aug Sept Oct Nov Dec

12: Jan Feb Mar Apr
May Jun Jul Aug Sept Oct Nov Dec

11: Jan Feb Mar Apr
May Jun Jul Aug Sept Oct Nov Dec

10: Jan Feb Mar Apr
May Jun Jul Aug Sept Oct Nov Dec

09: Jan Feb Mar Apr
May Jun Jul Aug Sept Oct Nov Dec

08: Jan Feb Mar Apr
May Jun Jul Aug Sept Oct Nov Dec

07: Jan Feb Mar Apr
May Jun Jul Aug Sept Oct Nov Dec

06: Jan Feb Mar Apr
May Jun Jul Aug Sept Oct Nov Dec

05: Apr May Jun July Aug Sept Oct Nov Dec

Commentary:
Miscellaneous



Find



Weekend Weather For Sat 9/3 & Sun 9/4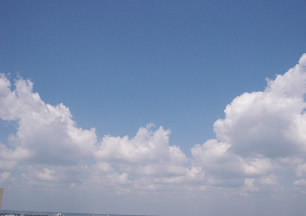 Doesn't get much nicer than this for Labor Day weekend. A simpler forecast can't be had! Enjoy!
Sat 9/3: Sunny and warm. High near 85.
Sun 9/4: Sunny and wonderful. High near 80.
Outlook for Monday is sunny with high of 79.
posted: Sep 03 2005 at 10:42 am
[/weather/sep05] permanent link
---
Disclaimer: I am not a meteorologist and provide this information as a hobby and for entertainment (mostly my own :-) . While attempts are made to predict the weather as best as I can, use at your own risk! I am NOT responsible for any direct or indirect consequential injury/damages due to your use of these forecasts. Always check the NWS Official Forecast for your final plans.
The weatherguy.net home page has been visited
times since October 2003.