Friday
#weather #paweather #wx #pawx #philadelphia #Eagles
Update Fri 01/27 @ 11:22 AM — This morning's NAM and GFS have joined the ECMWF with some very light showers moving into Philadelphia and then dissipating on Sunday afternoon, about 3-5 PM. I'll update with my usual "Weekend Weather Forecast" this evening.
Update Fri 01/27 @ 10:23 AM — Considerable cloudiness again expected today, especially after 1 PM.
Looking ahead…
I'm keeping my eye on Sunday afternoon's weather for the Eagles game. There is a strong high pressure system in the Atlantic that is blocking the movement of a storm in the Ohio Valley. Moisture from this storm will attempt to move eastward with clouds moving in.
Sunday will be cloudy. Most models keep any rain to our west, however, the ECMWF has consistently brought in some rain into the city about 3 PM on Sunday. The ECMWF is an outlier at this time, but it's a model that brings the rain the furthest eastward into our area. Most models keep us cloudy and dry for the Eagles game.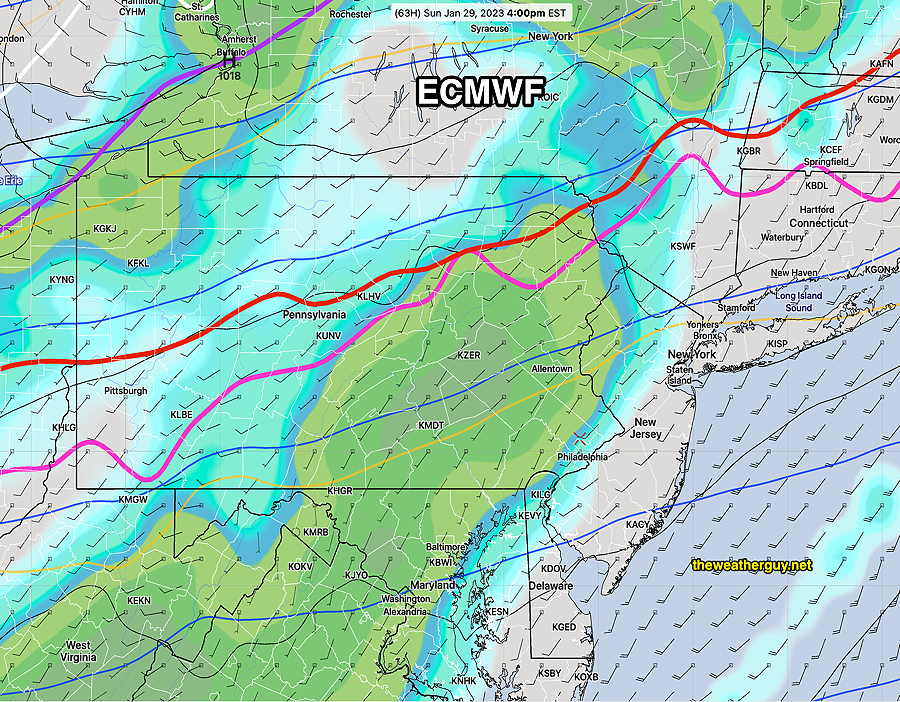 ---
---
---