#weather #phillyweather #philadelphia
I'll be publishing this blog as a live blog. Check back as I add more entries.
Updated Fri 09/22 @ 10:32 PM — Tonight's HRRR, RAP and the first 30 hours of the NAM. NAM-NEST and HIRESW models are in. The general trend is unchanged from my earlier 9:56 PM update.
The heaviest rains will be at the shore on Saturday, but significant heavy rain is forecast for the immediate Philadelphia area on Sunday. Totals for the two days remain a general 1.75-3″ in our area with 3-5+" possible as the shore.
Winds highest on Saturday. Here's the latest NBM wind forecast for Blue Bell, PA—

---
Update Fri 9/22 9:56 PM — The latest ECMWF and this afternoon's NAM are forecasting the heaviest rain to occur on Sunday with the highest wind gusts Saturday afternoon and evening.
---
Updated Fri 09/22 @ 8:06 PM — The latest Canadian high resolution model (HRDPS) gives a very different forecast. This model only forecasts out 48 hours—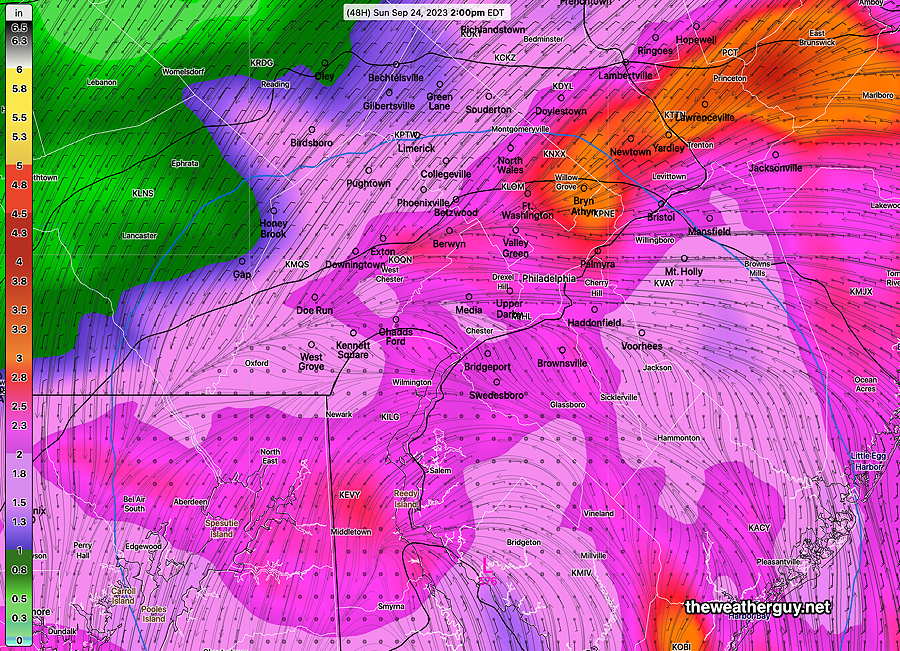 The HRDPS shows the highest winds about 9 PM Saturday evening.
---
Updated Fri 09/22 @ 7:54 PM — This afternoon's GFS model has become available. It's distribution of the heaviest rain is quite different than the earlier posted NBM model—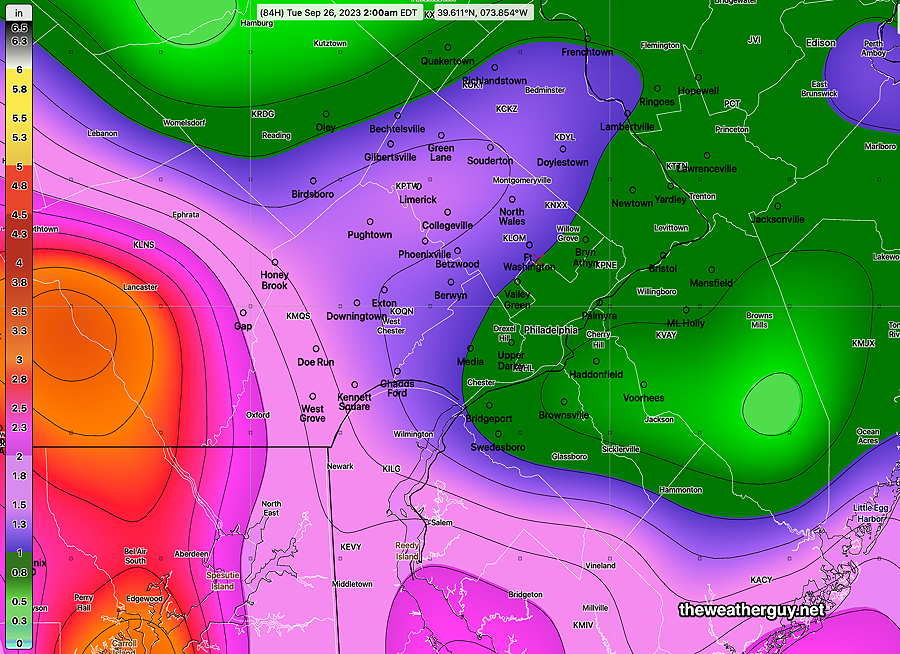 It should be noted that most models have reduced the peak wind gusts in our region to 35-40 mph on Saturday.
---
Previously Posted Fri 5:31 PM —
The model guidance was showing the development of this storm last weekend, which is impressive. At that time, I was saying that it looked like it would have "tropical characteristics" which meant that it had a warm core center.
Here's the latest 12z NAEFS forecast for the current hour (4 PM Friday) showing the storm. The dull orange contour at its center is the 576 dm 500-1000 mb thickness line, indicating the storm's warm core.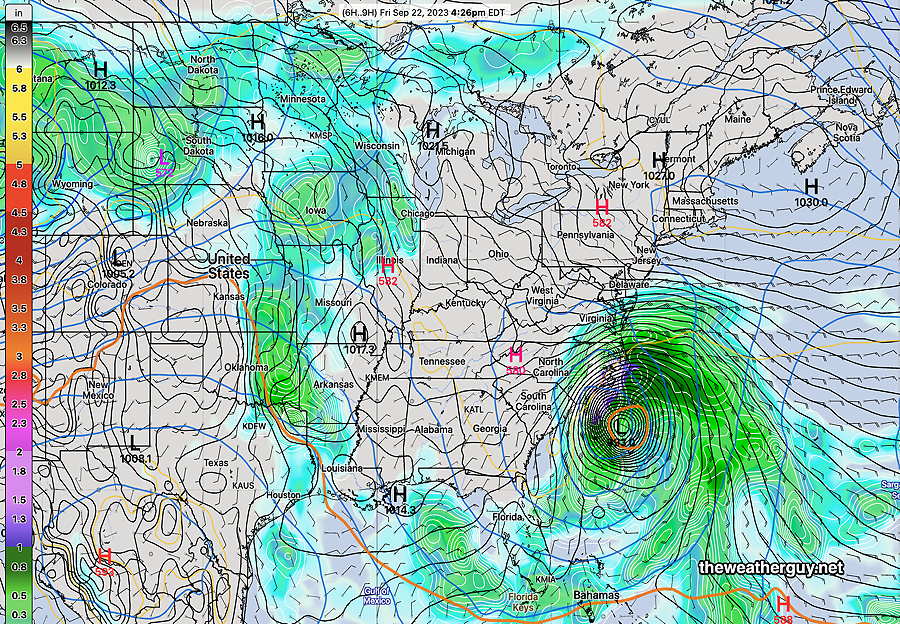 Here's the current water vapor image of the storm—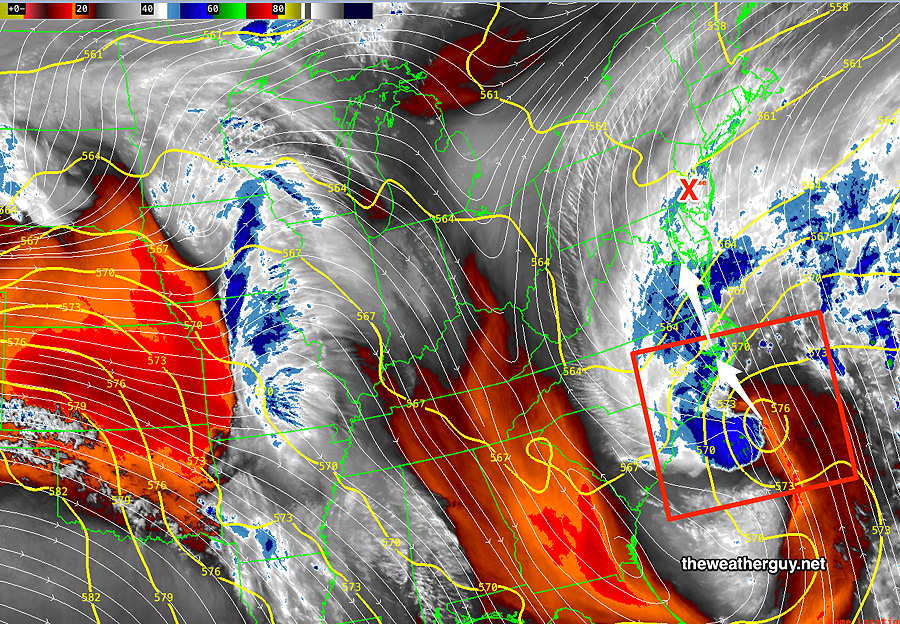 Ophelia is expected to move into North Carolina and become non-tropical ("extra-tropical") this evening upon landfall. Due to blocking high pressure to our north, the movement of this system will be slow and it will affect our region with rain and high wind gusts for much of this weekend.
Rain should begin here between 1AM and 3 AM Saturday morning and will continue on and off through at least Sunday.
The latest (12) ECMWF is not all that impressive with rainfall here —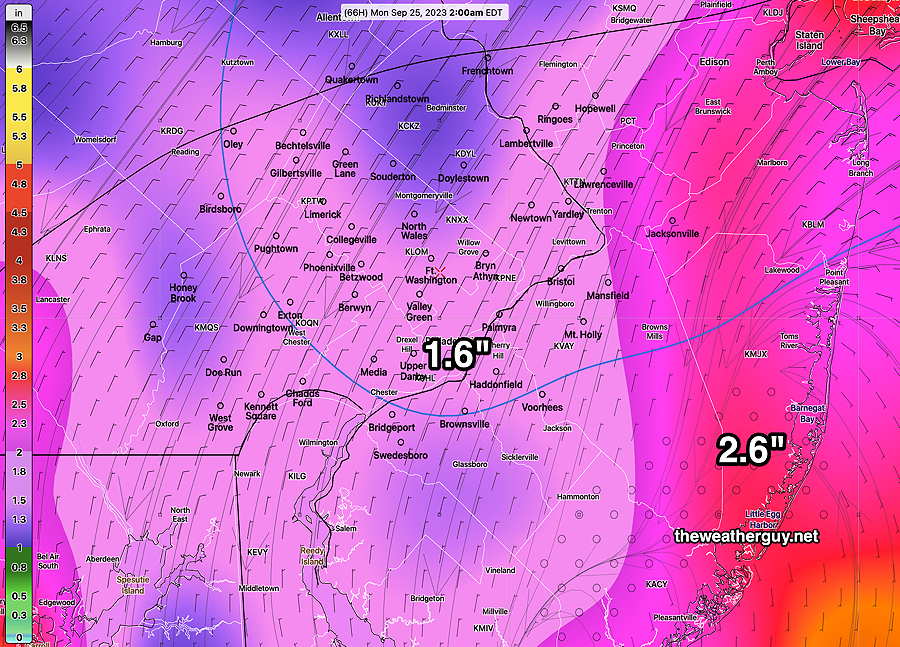 The NBM rainfall for just for Saturday (from now through 2AM Sunday) is below—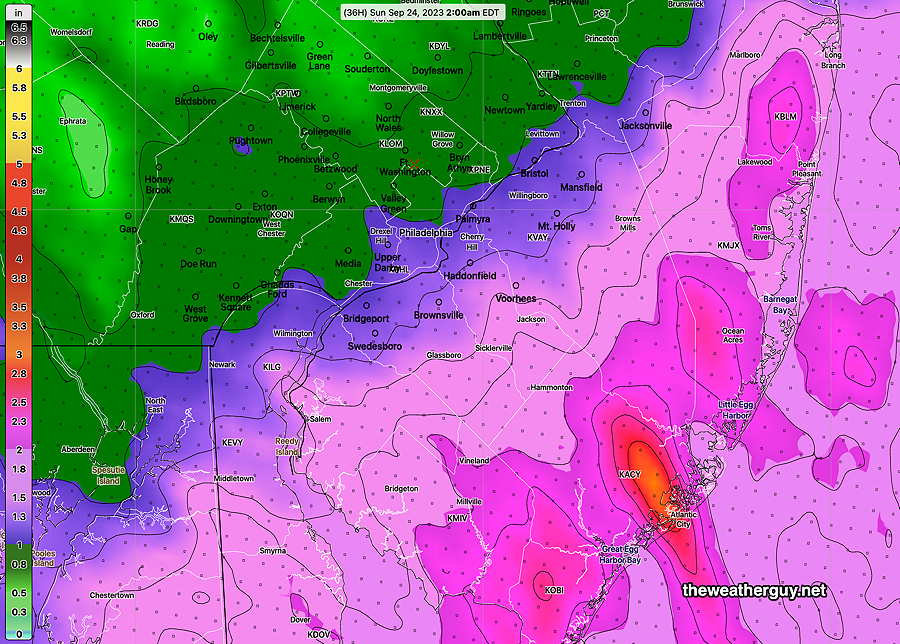 ---