Thu 09:15 AM Update —  The latest HIREF (High Resolution Ensemble Forecast- pre-release version) cloud cover forecast for 1 PM Thursday—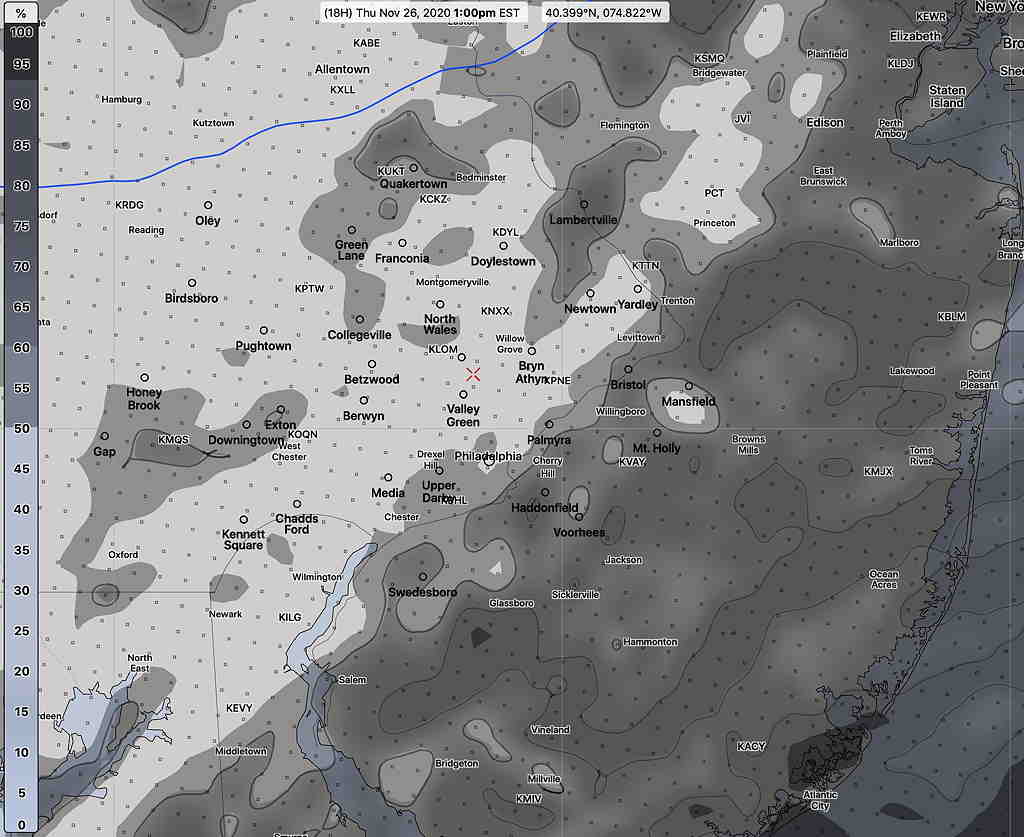 Wed 03:56 PM Update — Today's latest models continue with earlier exit of the rain and the passage of the weak cold front.
Some models have the rain ending as early as noon Thursday. The model blend has the rain ending between 12-2PM. Sunshine breaks out shorty after the rain ends.
from Tuesday…
Tonight's models just becoming available show the front moving through 6-8 hours earlier in the day Thursday than previously forecast. Showers end early afternoon followed by some clearing by mid afternoon.