Autumn 2021 begins on Wednesday, and just in time, the jet stream makes a deep plunge with colder air briefly pushing into the U.S..
As mentioned in Friday's Weekend Forecast, some models have the "540 thickness line" (the generalized demarcation between rain and snow in winter) making its first appearance for the season on the weather map.
The GFS isn't forecasting as cold a plunge in the jet flow as Friday's ICON model, but it still shows a considerable plunge in the jet.
The cold front that is associated with this plunge will move through sometime late Wednesday into Thursday with some heavy rain possible.
Prior to the front, continued warm weather on Monday with increasing cloudiness on Tuesday. Some showers possible on Wednesdayahead of the actual front.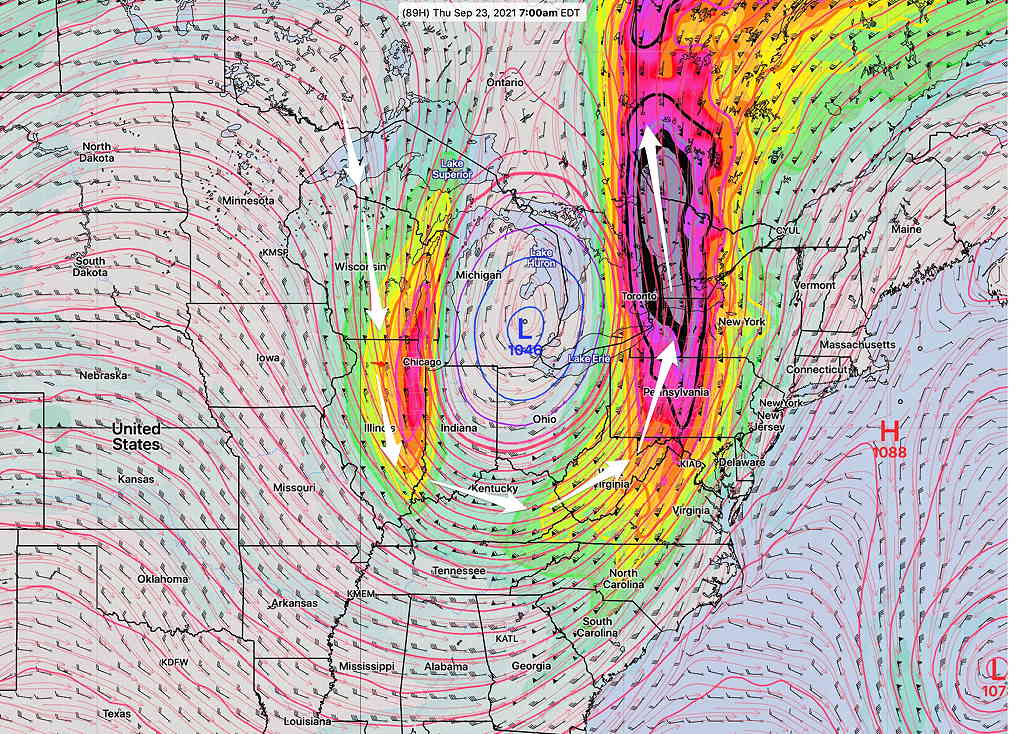 This jet plunge will pinch off into a closed upper low that near Ohio, eventually opening up over Friday into the weekend. As a result, some of the details in timing with this week's forecast are uncertain at this time.