Last Updated
It's been five years, almost to the day, that we were treated to seeing Indigo Buntings in our backyard and on our feeders.  Incredibly beautiful in color – they're transient visitors, at least to our backyard.  (I believe they prefer open fields with tall brush/grasses.)
They're difficult to photograph –  the slightest movement inside the window seems to scare them away.  I was lucky to get 3 pictures the other day.  They were back this morning, but I unable to get the camera working before they disappeared.   The last time around, they were here for only two days.   The photo color was not enhanced… this is really their color!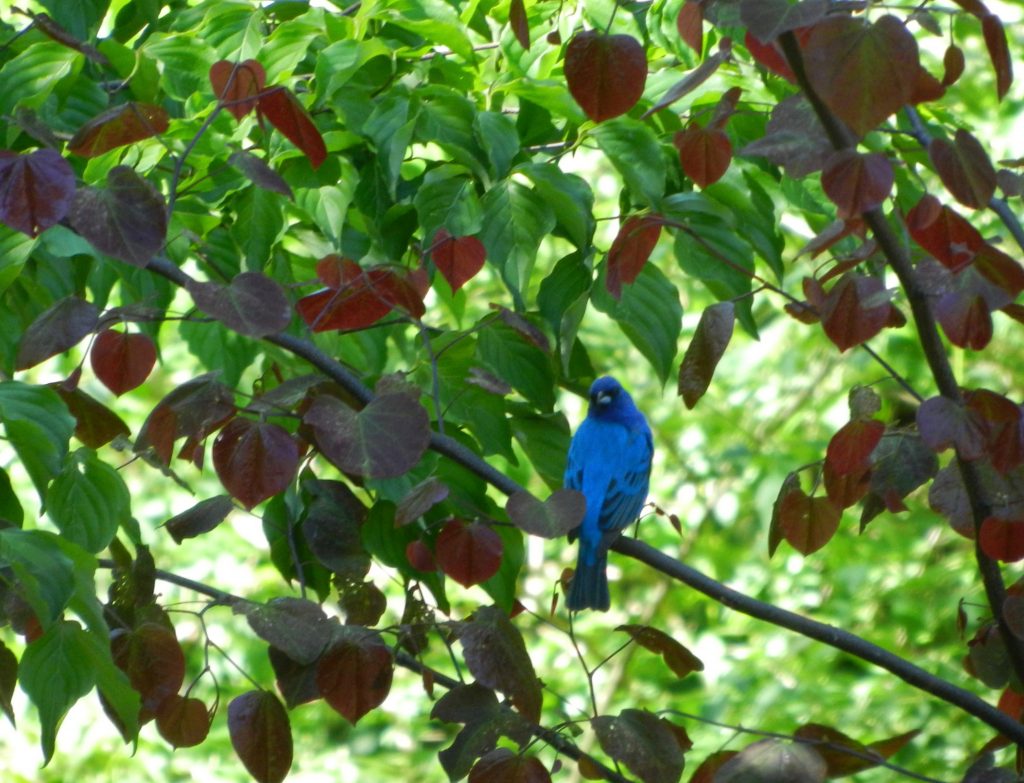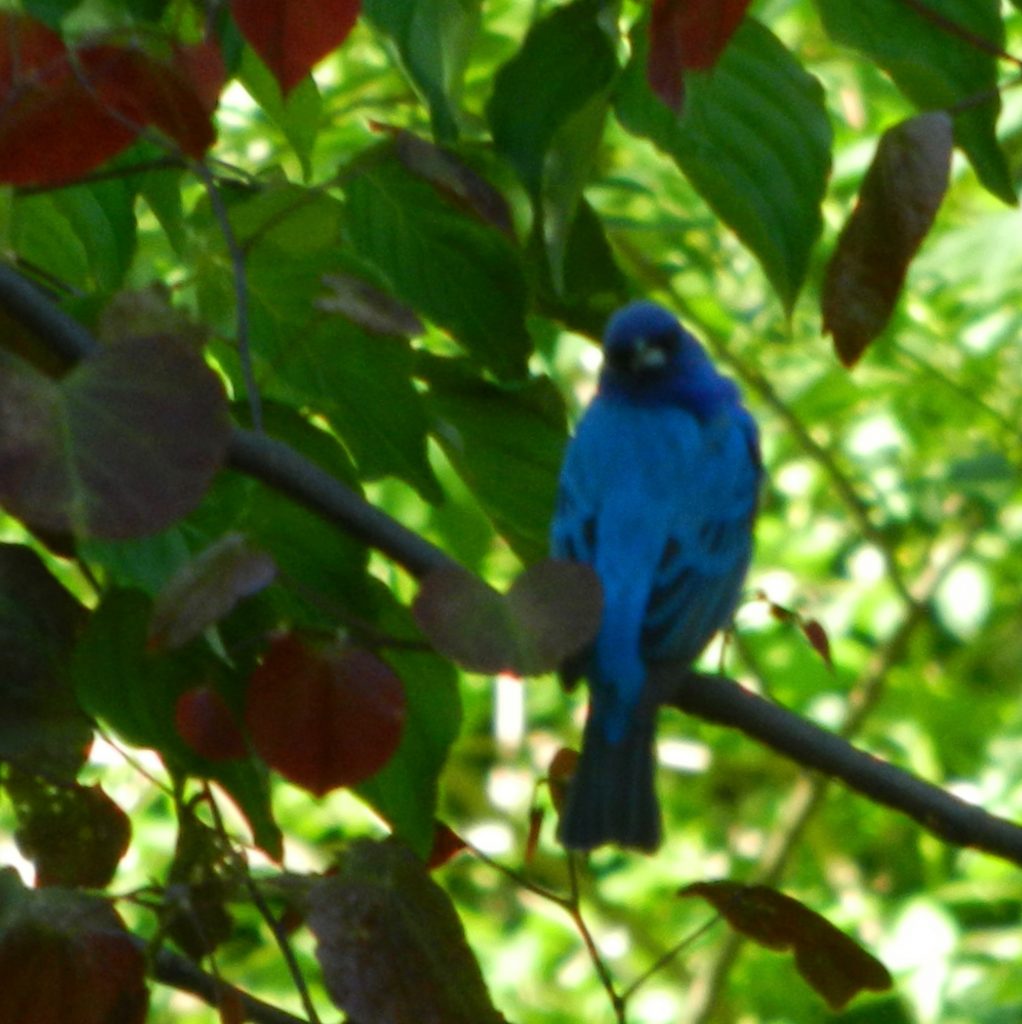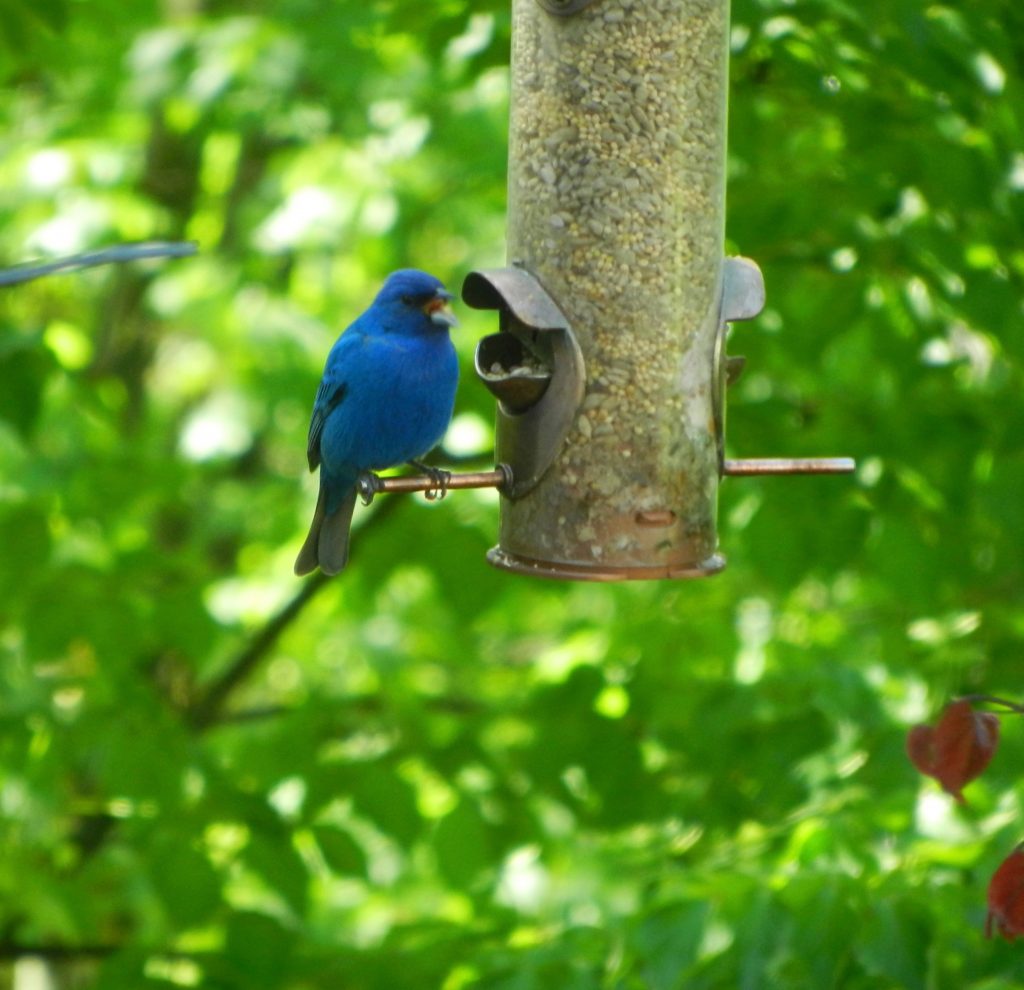 The Indigo Buntings returned this evening.  They look like different male Buntings from those seen a few days ago.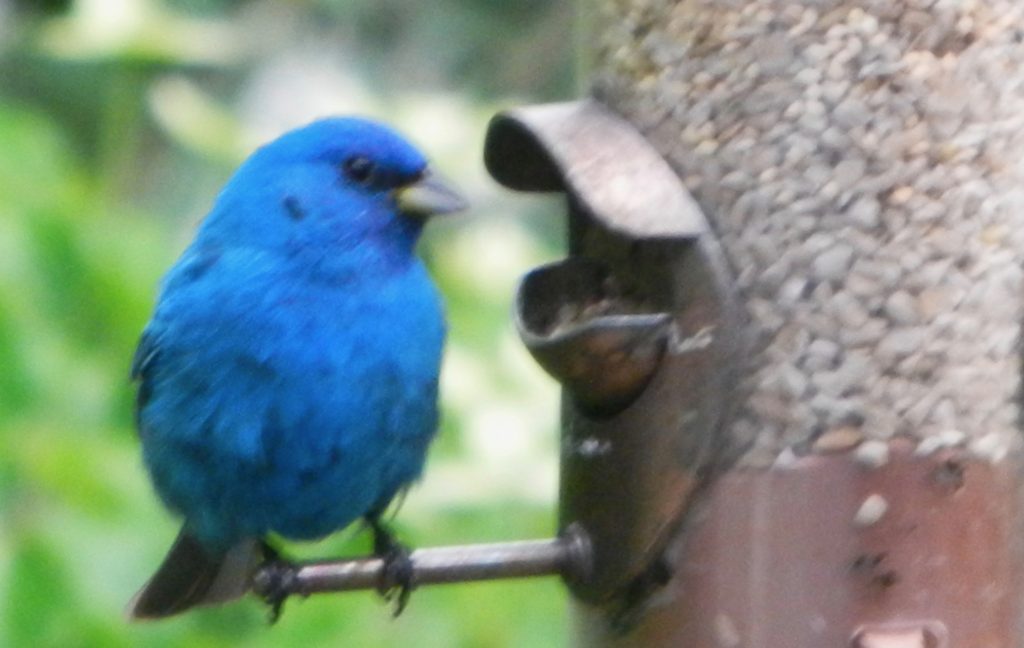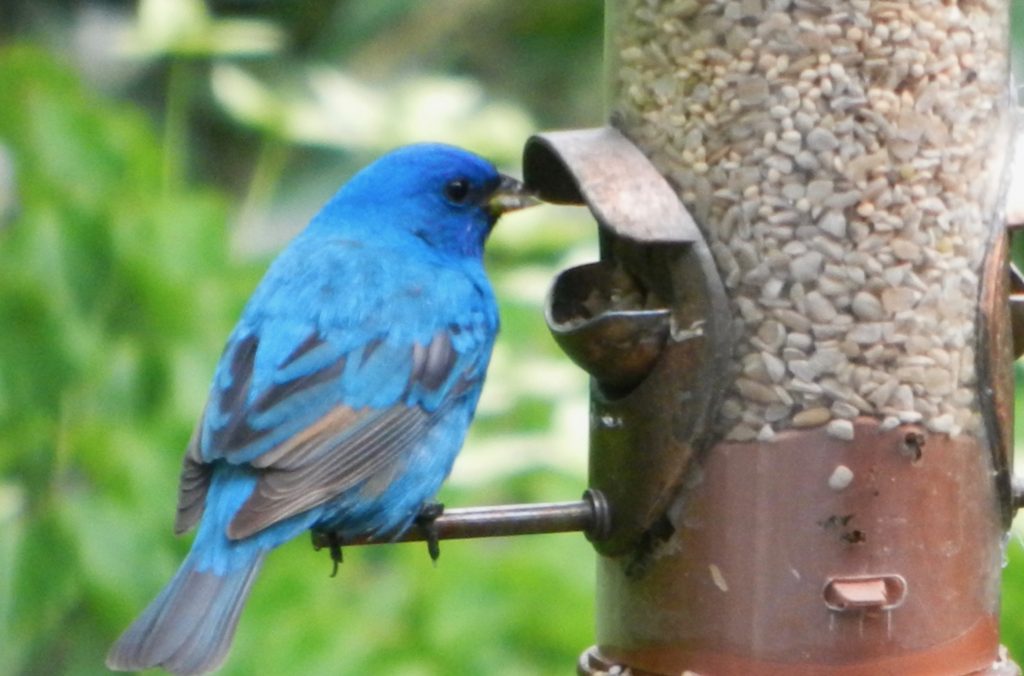 The females are yellowish tan and look like finches.  I'm sure they're also around but I haven't realized they are Indigo Buntings.