Not so sure we're going to hit 70 ° on Sunday.
---
Fri 10 PM Update – No significant changes. I want to emphasize the winds both Saturday and Sunday will be 15-20 mph with gusts.
---
The very warm temperatures predicted for this weekend have been well-advertised. The current EKDMOS (Ensemble Kernel Density Model Output Statistics) shows very warm temperatures: 67º for Saturday and 68º for Sunday (Blue Bell)—

A strong southwesterly flow of warm air ahead of an approaching cold front will bring the unseasonably mild air. But it won't be a blue-sky day. With the warmth will be considerable cloudiness and some uncertainty about the amount and timing of sunshine (if any). It will be somewhat windy.
For Saturday, depending upon the model, we have sunny skies in the morning, becoming cloudy (NAM)
or clouds early breaking for sunny skies by noon (HIRESW-ARW) then cloudy later,
or mostly cloudy all day (GFS)!
For good measure, the NAM-NEST has some widely scattered showers in the morning (not supported by the other models).
So the warmth is a certainty, the cloud cover less so. I'm leaning toward the HIRES-ARW with clouds breaking for some sun mid-day, then clouds return.—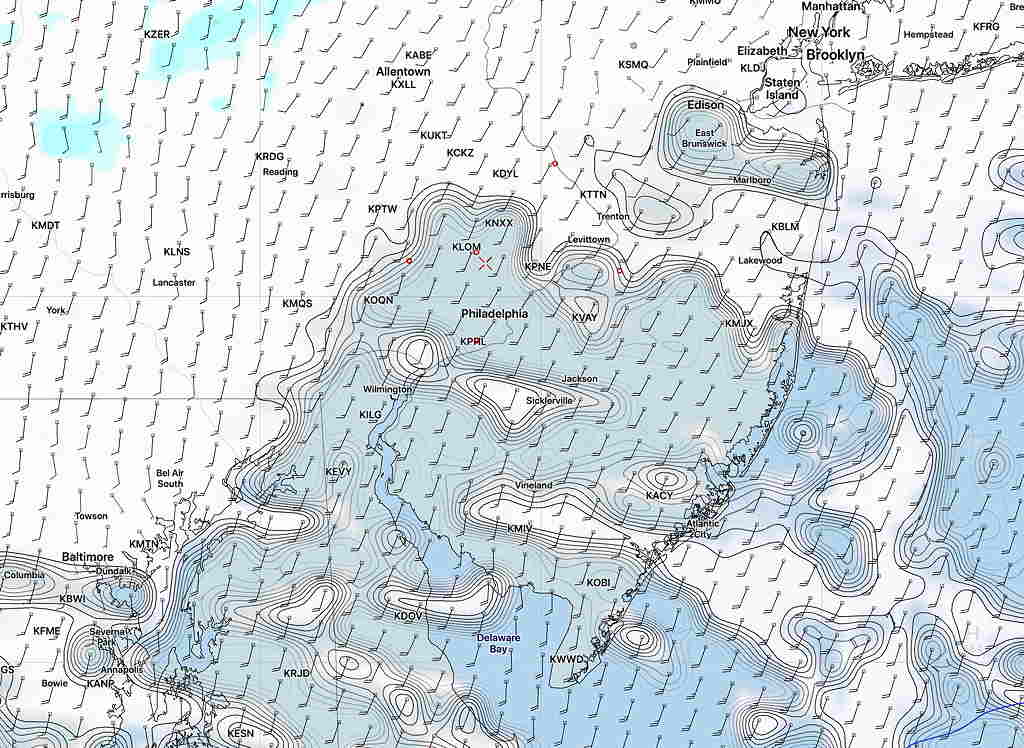 The cold front moves through Saturday night. There may be a spotty shower early evening, then heavier rain after midnight.
For Sunday, all models have the front moving through about 7 AM with clearing afterwards. Mostly sunny skies but windy. High temps near 70, but that will be late morning. Temperatures slowly fall during the afternoon.
I don't expect any changes, but I'll do an update later if there are, based on the new model runs.