Update Fri 01/20 @ 10:18 AM — Low clouds are moving in, as forecast. Wind gust forecast is somewhat reduced but still quite windy.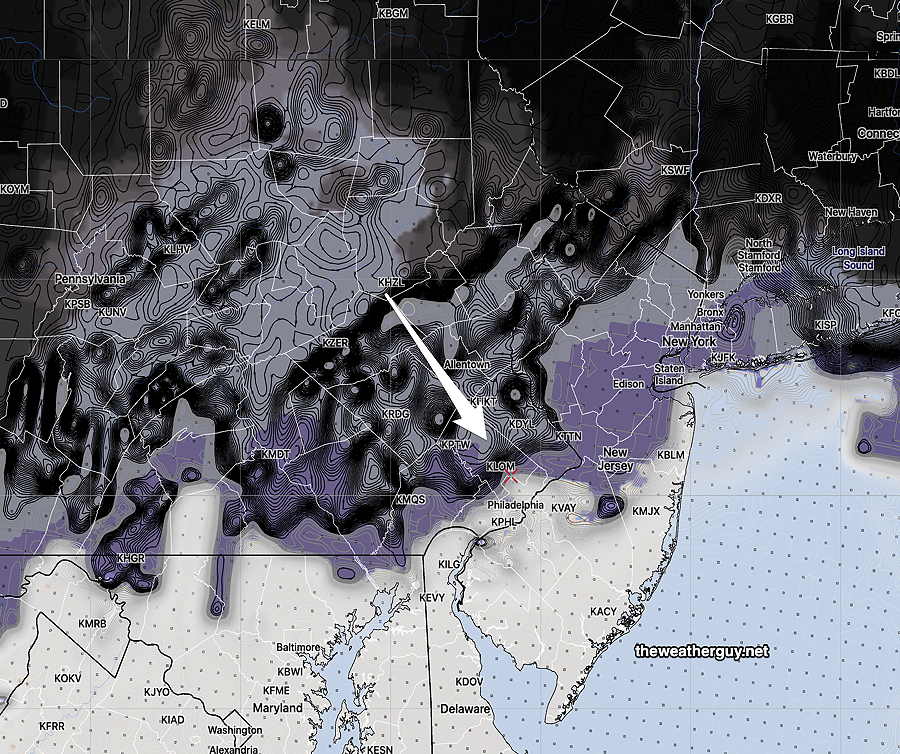 ---
Update Thu 1/19 10:11 PM — We had a lot more rain today than had been forecast by the models. Almost twice as much.
---
Previously Posted Thu 5:54 PM —
The deepening double-barreled low pressure system that brought us rain on Thursday will slowly move off to the northeast. A cyclonic flow will result in cloudiness afternoon and the pressure gradient will give us very windy conditions.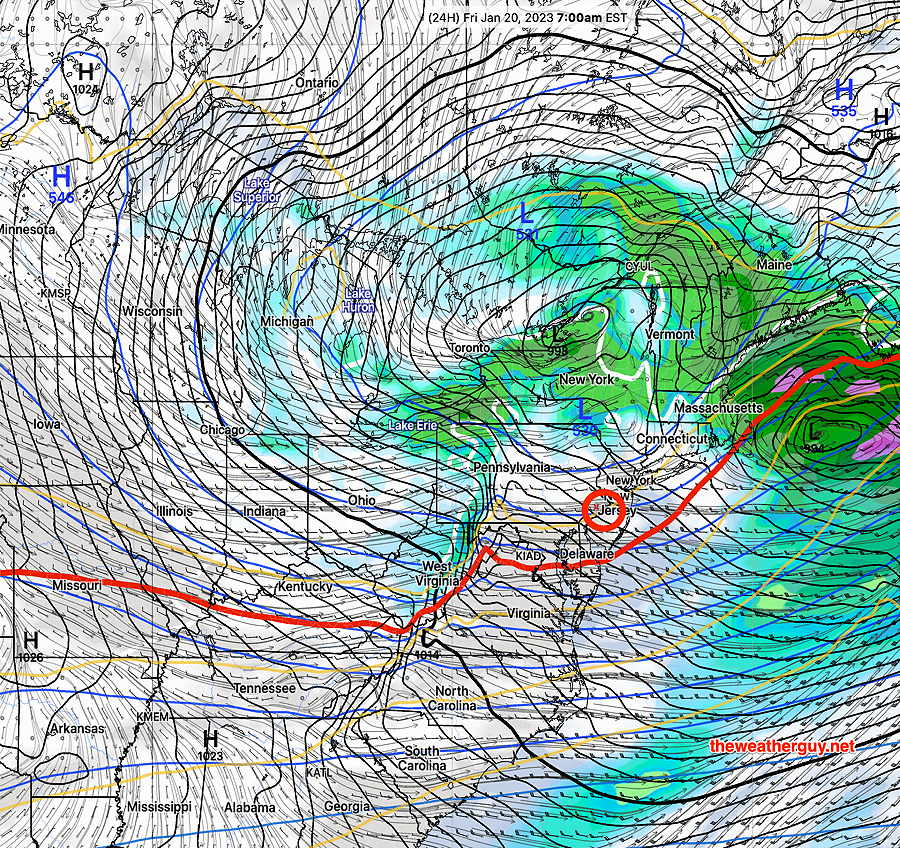 Friday: Sun in the morning will be followed by considerable cloudiness and with very windy conditions. High temps in the mid 40s, but apparent temperatures (wind chills) will be in the upper 30s.