#Philadelphia #weather #PAwx
Saturday Forecast Update
Posted Saturday 12/09 @ 9:05 AM — The fog is expected to lift before noontime. There's a range of model guidance regarding cloud cover in the afternoon. The best bet is for some breaks of sunshine through high cirrus clouds after noontime with an increase in cloudiness again around 4 PM.
High Temperatures: 51º Blue Bell 52º Philadelphia (uncertainty high due to cloud cover uncertainty ± 3.5-4.0º)
For Sunday: Rain moves in about 8 AM from the west. Some of the extreme wind speed forecasts have decreased in intensity to the 30-40 mph range. Still 2-3 inches of rain forecast, but with some shifts in the placement of the bands of heavier rain to NJ.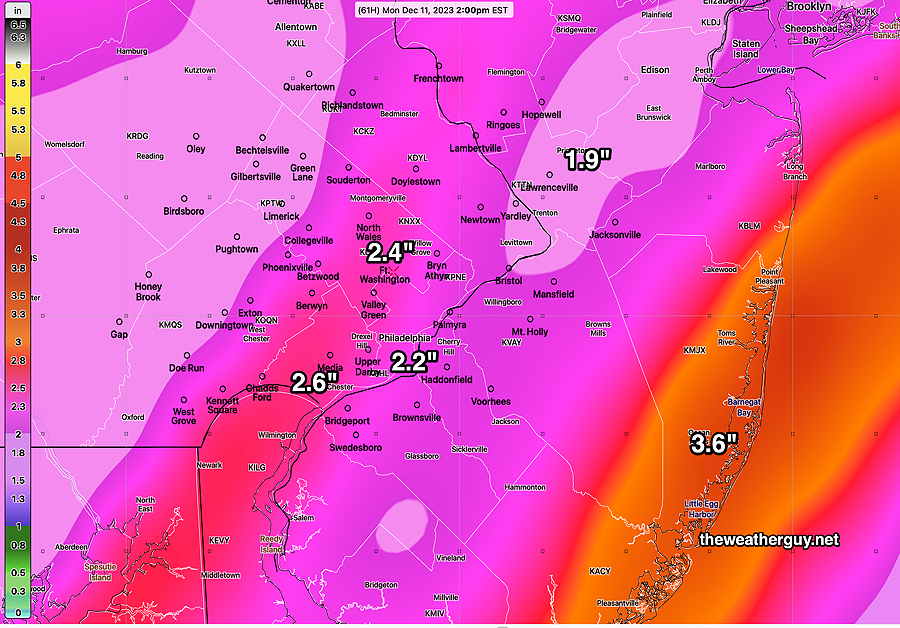 ---
Update Fri 12/08 11:13 PM — Based on tonight's model guidance, it's unclear how much sun we'll see on Saturday afternoon, after the fog mist and light drizzle lifts just before noon. Considerable cloudiness is more likely than sunshine.

---
Originally Posted Fri 6:43 PM —
Updated Friday 12/08 @ 8:46 PM — Minor changes below, highlighted.
A warm front will slowly move through early Saturday. Previous model runs just had clouds and fog with this front, but the latest NAM-NEST and HRDPS show light showers drizzle and fog Saturday morning.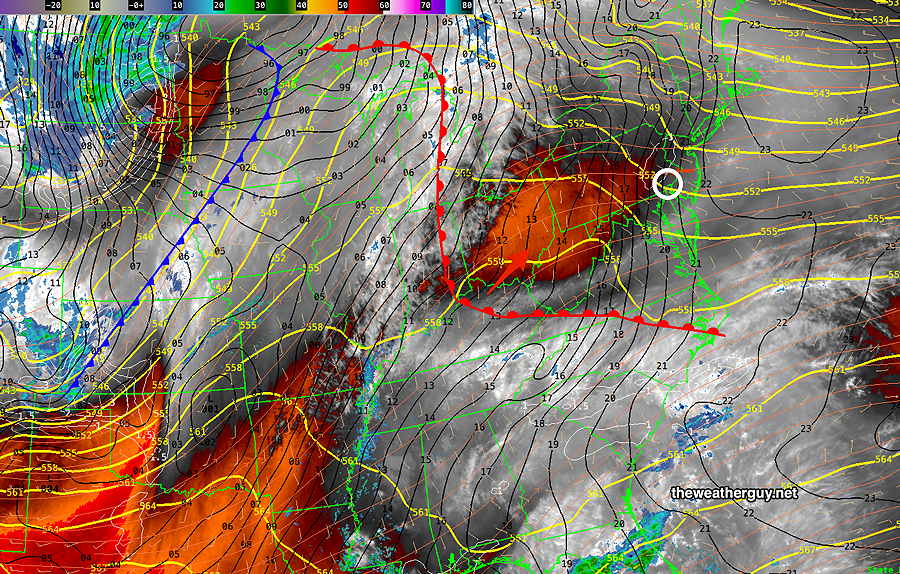 An approaching cold front will have a low pressure wave develop along the front on Sunday afternoon. Heavy rain and strong wind gusts are expected with this front and low pressure system Sunday afternoon into the overnight hours of early Monday. The system is approaching faster than previously forecast, but may bog down over our area with several areas of low pressure developing.
Here's the GFS forecast for early Sunday afternoon—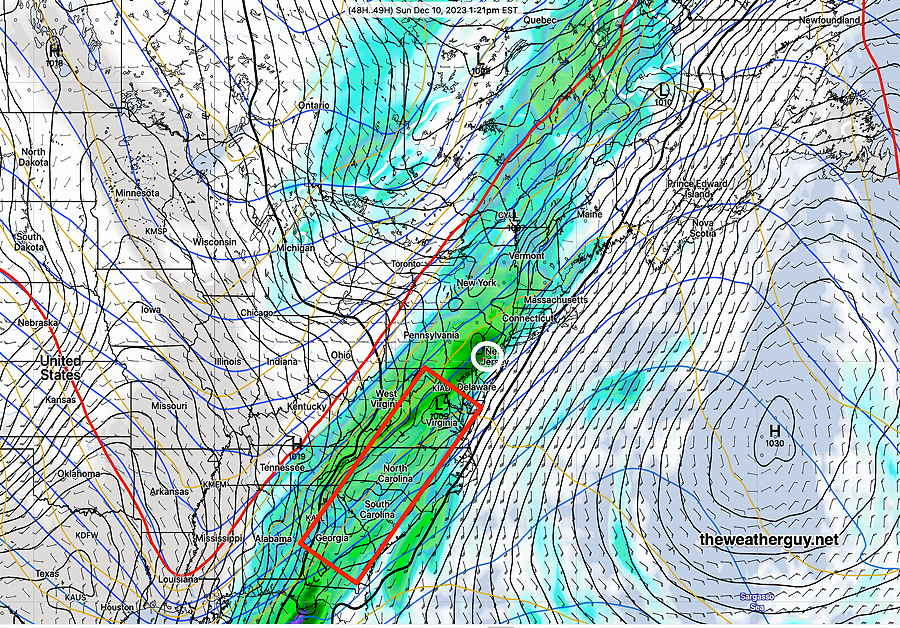 Saturday
Low clouds, fog, drizzle and showers Saturday morning. Some clearing and sunshine after 12 PM Saturday afternoon. Light winds.
High temperature 52º ( NBM model— location Blue Bell, PA)
High temperature 51º ( NBM model— location Philadelphia, PA)
larger than usual uncertainty with standard deviation ± 3.5º
Sunday
The latest shows showers moving in around daybreak and rain heavy at times during the day, becoming heavier towards evening. Rain lasts through about 4-5 AM Monday morning. Rain will be heavy—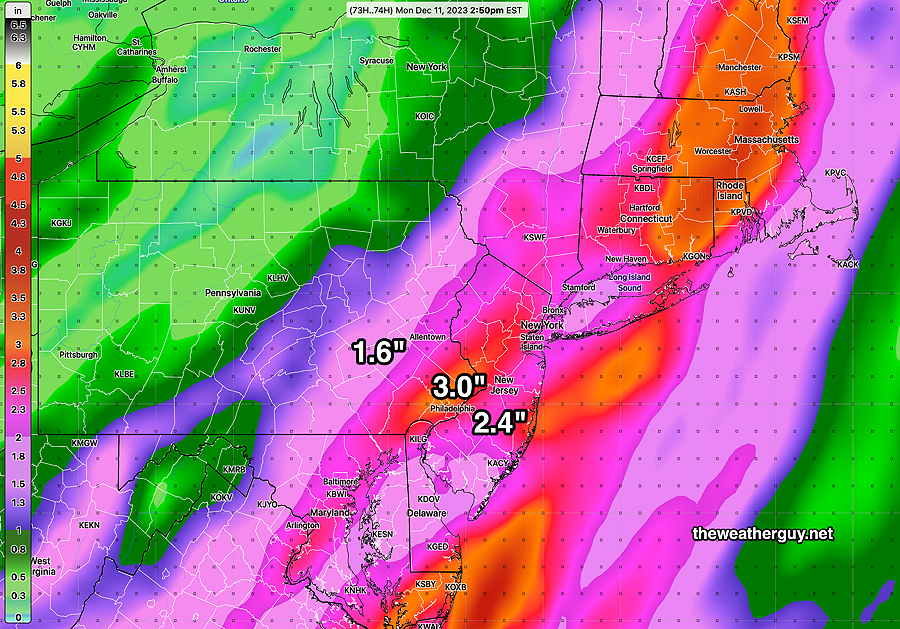 High temperature 62º ( NBM model— location Blue Bell, PA)
High temperature 64º ( NBM model— location Philadelphia, PA)
uncertainty ± 2.1º
High winds through much of Monday!

Stay tuned for updates.
---