Hurricane Florence continues on its forecast track in the Carolinas.
Philadelphia will be far enough away from the general circulation of the storm to escape most of the effects over the weekend. It will be breezy on Saturday with winds from the east. High surf and windy conditions for the Jersey shore.
Partly to mostly sunny skies for Saturday and especially Sunday according to the National Blend of Models (NBM) while the GFS has a bit more cloudiness of Saturday with a chance of light showers late in the afternoon in Delaware. Highs near 80.
An easterly flow will keep humidity in place with dewpoints in the mid to upper 60s.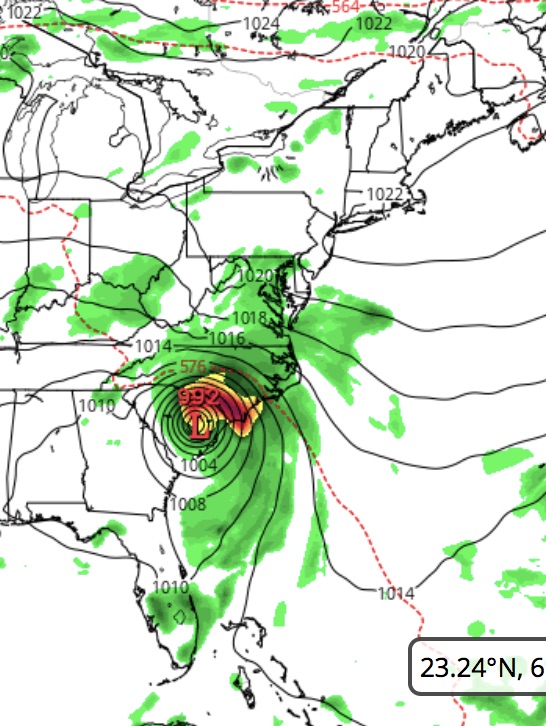 On Sunday, mostly sunny, occasional clouds, is forecast. Dewpoints drop a bit in the afternoon. High 81.
Heavy rain (1-2 inches) is predicted by the ECMWF (European) and the GFS for Monday night through Tuesday in our area as the moisture remnants of Florence move up into our area.