High pressure builds in for the weekend as the upper air jet stream flow takes a dip.
For Saturday, high pressure builds in with a cool, northwesterly wind.
Saturday—
Sunny
High temp 64.5º sd 1.5º.
Light winds WNW 2-10 mph.
On Sunday, a frontal system in the Great Lakes area brings clouds from the west while a developing low pressure system far off the coast brings clouds in from the southeast. We will be sandwiched in between, but the clouds will win out.
Sunday—
Partly sunny in the morning.
Increasingly cloudy by afternoon. clouds hold off until late afternoon or evening.
High temp 66.9º sd 1.0º
Winds SSE 10-15 mph, increasing late in the day.
A few days ago, the models had this dip highly amplified, suggesting a deep coastal low formation for Monday. The latest models have the jet dip less amplified and positively tilted, resulting in a weaker low pressure system forming late Sunday that remains considerably east of us. (red circle).
However, some models show some light rain for Monday.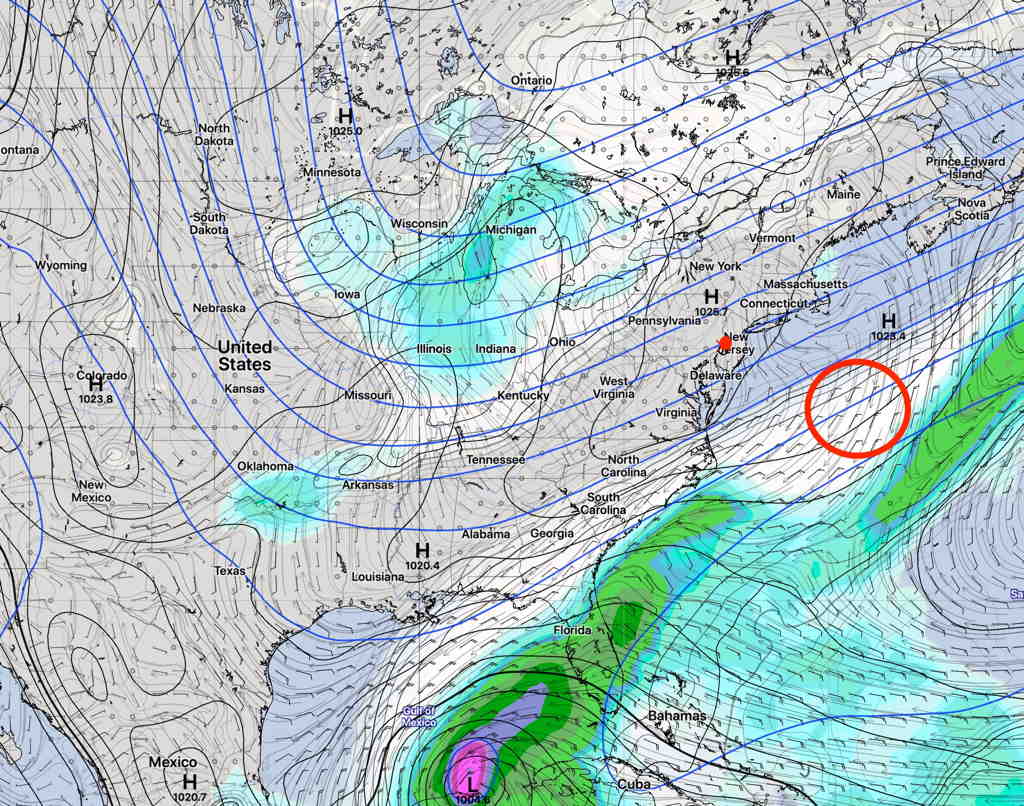 The new model blend (NBM v 4.0) which just became operational this past week keeps the rain in NJ.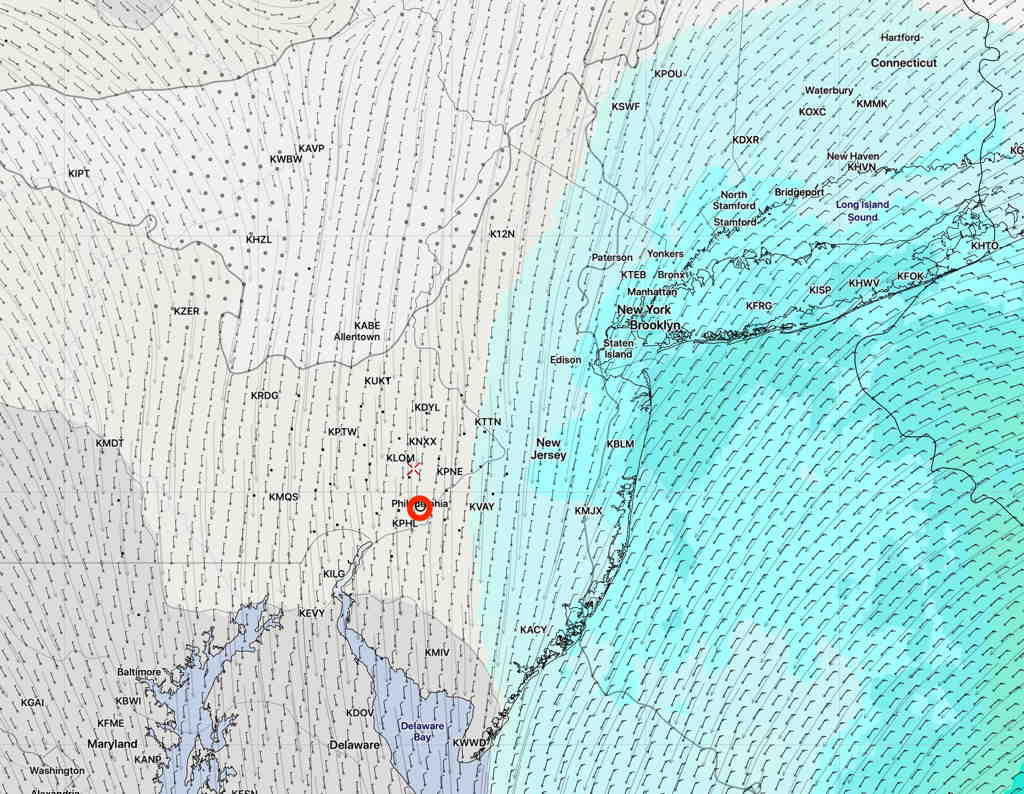 Last week saw the implementation of the newest version of the National Blend of Models (NBM), version 4.0.
The NBM statistically blends, weighs and combines many models and re-calculates its forecast based on updates from the short range hourly models and actual observations ("Real Time Mesoscale Analysis") , and re-interpolates it based on the accuracy of previous 6 hour actual observations ("Unrestricted Mesoscale Analysis").
The models included in the blend are the : GFS, GDAS, GEFS, CMC, ECMWF, FNMOC, ACCESSG, NAM, SREF, RAP, HRRR, HIRESW, WAVE, GFSMOS, NAMMOS, EKDMOS, LMP, GLMP, HWRF, HMON
I've been using the the NBM prelease 4.0 for high temperature forecasts over the past several months. The NBM's high temperature forecasts are based on a blend of the above models and includes the standard deviation (sd) which gives an idea of the spread between the various models and confidence in the the mean (average) forecast high.
Last year, the older NBM v 3.2 was highly accurate for predicting snowfall amounts and precipitation types, rain, freezing rain, sleet, snow. I expect the new NBM to be even better.