Most models have the remnant moisture of Hurricane Laura moving into our area on Saturday. It currently appears that the storm's energy and moisture will become incorporated into a non-tropical low pressure system moving through to our north. A cold front moves through Saturday evening.
At this stage of things, there's little agreement where the maximum dynamics, moisture and precipitation will fall.
The GFS model, along with the statistical ensemble version, the GEFS, have the maximum precipitation falling in New England—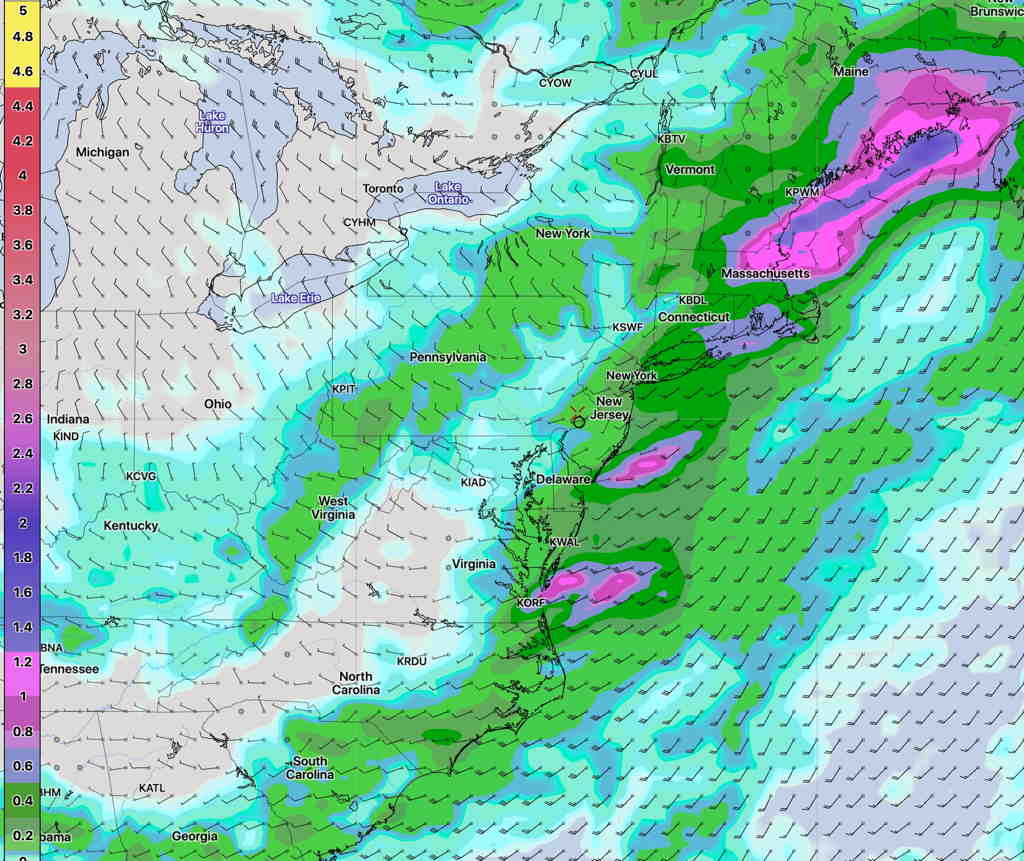 The NAM-NEST has a very different scenario, with much higher amounts falling closer to home—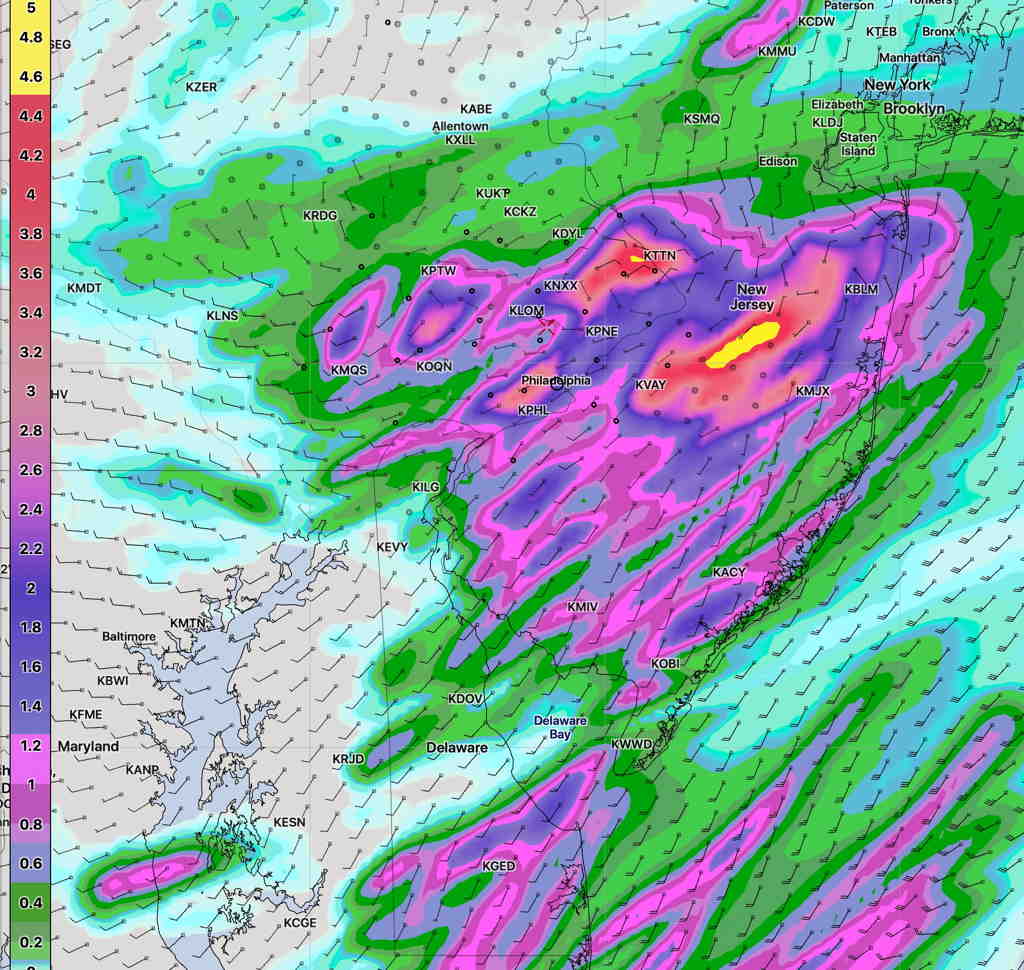 Most models agree that rain starts Saturday morning and becomes heavier during the afternoon. It's likely that the NAM-NEST is over-forecasting the rain here and we'll likely get only 0.5 to 1.5 inches of rain.