About the Snow today
#pawx #weather
I was so busy with Thursday's forecast, I have to confess, I didn't look at today's model forecasts. It's snowing out and I needed to check out why.
Temperatures here are 37º. Large wet snow flakes are coming down. Last night's NBM had a 23% chance of snow mixed with rain.
So, how can you get snow when it's 37º out? Very simply, the critical temperatures aloft are cold enough for snow.
Here's the 12z NAM just available—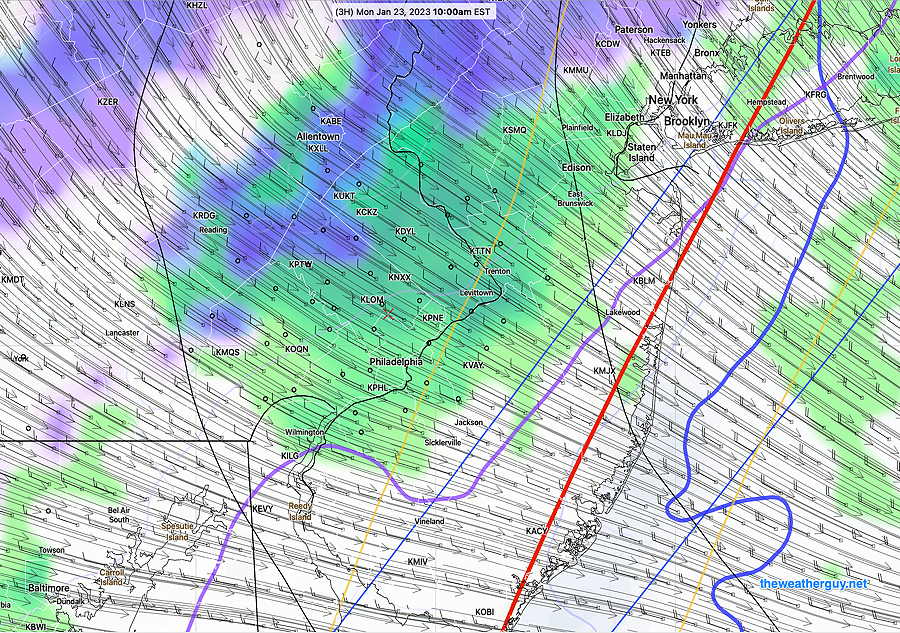 No accumlation expected from this snow, although some snow mixed with rain and snow flurries possible through 5PM.
---
Changes in the Wednesday forecast
#pawx #weather
Earlier model runs had precipitation moving in Wednesday morning before the cold air retreated, giving our area a chance of seeing some wet snow flakes and minimal accumulation except for the far northern suburbs.
Tonight's (00z) NAM and NAM-NEST keep the cold high pressure in place longer, but with the effect of delaying the onset of the precipitation on Wednesday. The NAM (which forecasts out 84 hours) keeps any precipitation from moving in until the afternoon. The NAM-NEST (which only forecasts out 60 hours) shows no precip near our area at 7 AM.
The Canadian RGEM, just available, has a similar forecast. So snow is looking even less likely, except far northwestern suburbs.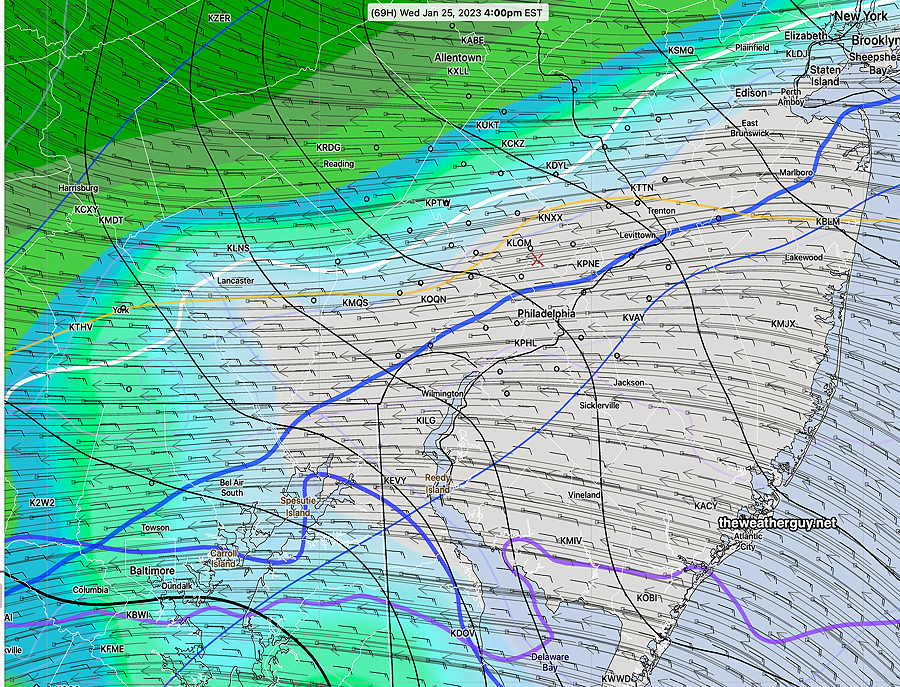 So things are changing with this Wednesday-Thursday storm. The main storm arrives Wednesday night and we'll have to see how tonight's models handle the storm's motion .
Looking ahead past this storm, the current forecast is wet and mild the following week. No snow on the horizon at this time, but things are changing.
---
---