Snow will be ending from west to east shortly.
Well, I'm glad I had emphasized last night that all the major model's built-in snow algorithms had predicted only 0.35 to 0.50 inches of snow and they didn't support my old technique and the 1.5 to 2.0 inches which I had thought possible.
Indeed, this morning, the NAM QPF amounts look to be over-done, based on radar. (Perhaps this is why the NCEP has recently decided to stop further development efforts of the NAM.)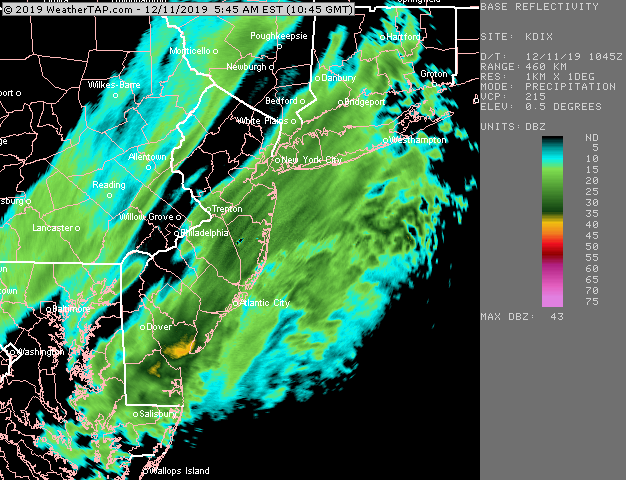 Looking back several days, the 'new' GFS probably did the best in advance, the Canadian not so good. I had not mentioned the new NBM (National Blend of Models) in my posts, but looking back, it also did well with the snow forecast in advance.