Monday
Update Sun 1/15 4:55 PM — Monday will be sunny and milder. Still somewhat breezy.
High temperature 46.3.º sd 1.6º NBM model – for location Blue Bell, PA
---
Sunday
Update Sat 01/14 @ 4:34 PM — The clouds hung in today.
Skies clear early Sunday morning. Sunday will be sunny, continued cold and still quite windy. Here's the latest NBM wind meteogram—

---
Update Sat 01/14 @ 10:25 AM —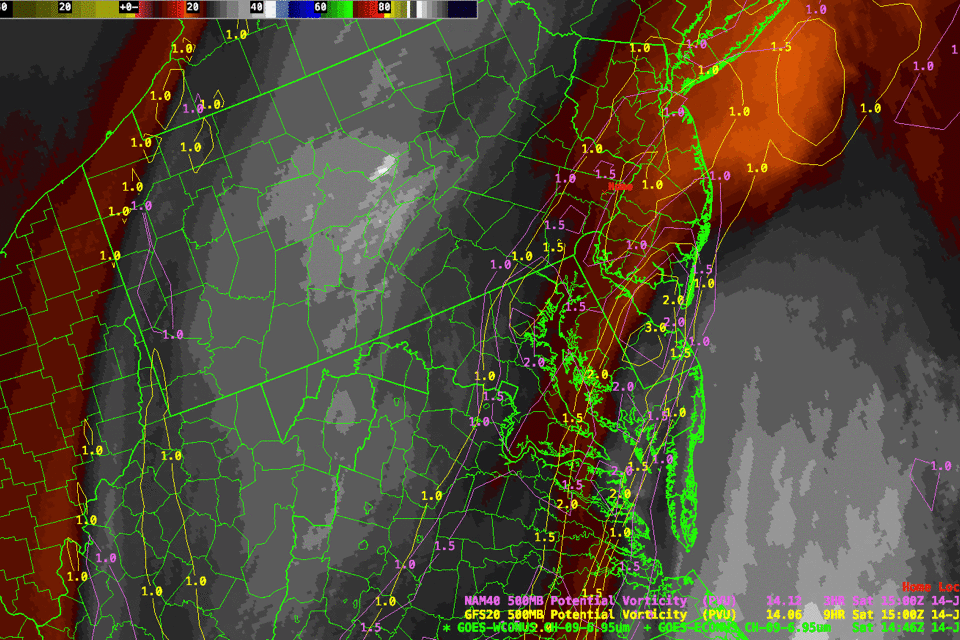 ---
Update Sat 1/14 8:08 AM — I often don't watch the TV weather at 10 or 11 PM, but last night, I was curious how they were handling the uncertainty in the cloud cover for Saturday. Now I know how they handle it— they basically avoid the subject. I listened carefully; it just didn't come up. On the ridiculous single weather picture summary at the end, they had the words, "some sun". Yeah? When? How much? Where? If you weren't really thinking about it, you didn't realize that they didn't tell you anything beyond it was going to be cold and windy.
So let's jump to the chase: there's still uncertainty and wide differences in the cloud cover forecast for today, Saturday. I'm leaning towards cloudiness until about 2-4 PM, where we may see "some sun" in some spots. I'm leaning on the new NBM version 4.1 for this forecast. (The new version 4.1 goes into operational service on Jan 17th).
---
Update Fri 1/13 9:18 PM — Tonight's models, just coming in, continue to emphasize considerable cloudiness for Saturday especially from the city and eastward, and even a slight chance of scattered snow flurries.
Current water vapor image correlates to the western extent of the cloud cover forecast from tonight's NAM and HIRESW models—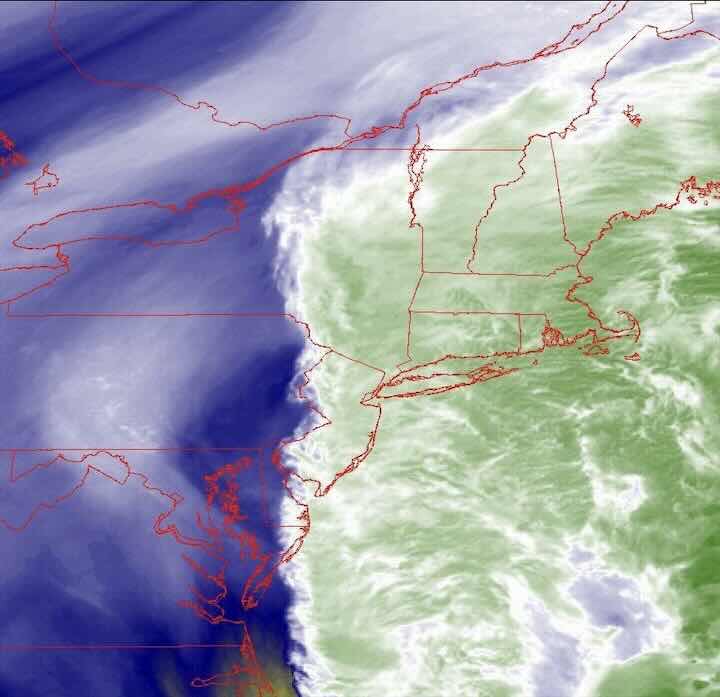 ---
Previously Posted Fri 5:46 PM —
A cold front moved through on Friday, and a highly amplified jet stream trough will have us in colder weather for the weekend. The sharp trough will induce a low pressure system in the Atlantic. This system will be too far east to affect us, except for some cloudiness, especially at the Jersey shore on Saturday.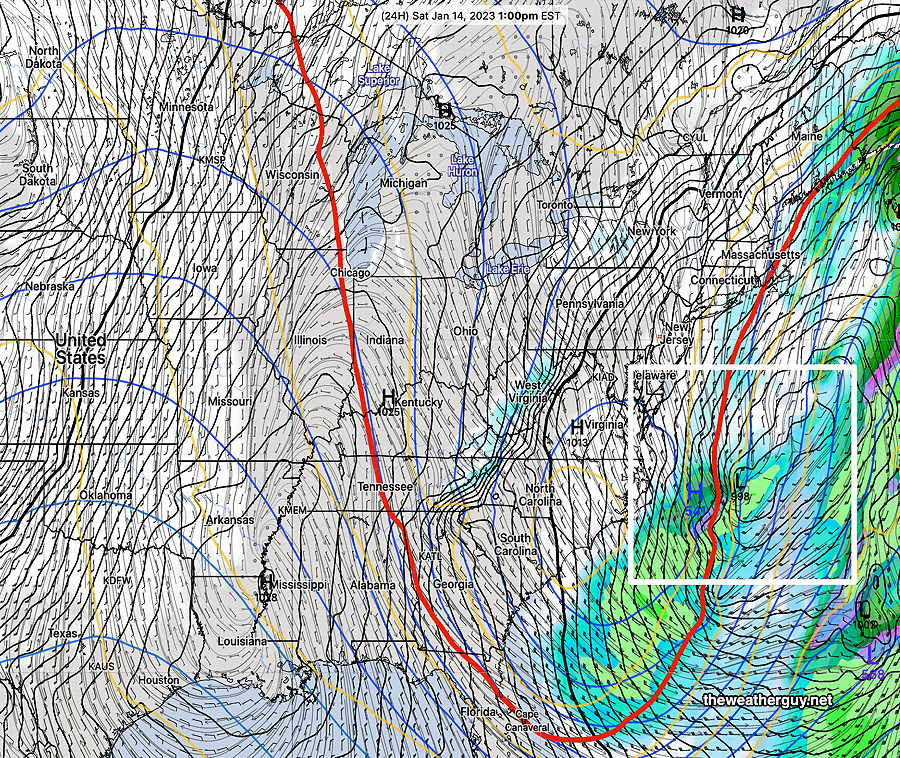 Saturday
Cold air with the trough along with the coastal low will bring more cloudiness than originally expected in many areas, especially into New Jersey. It will be quite WINDY and cold. Cloudiness lifts during the afternoon hours.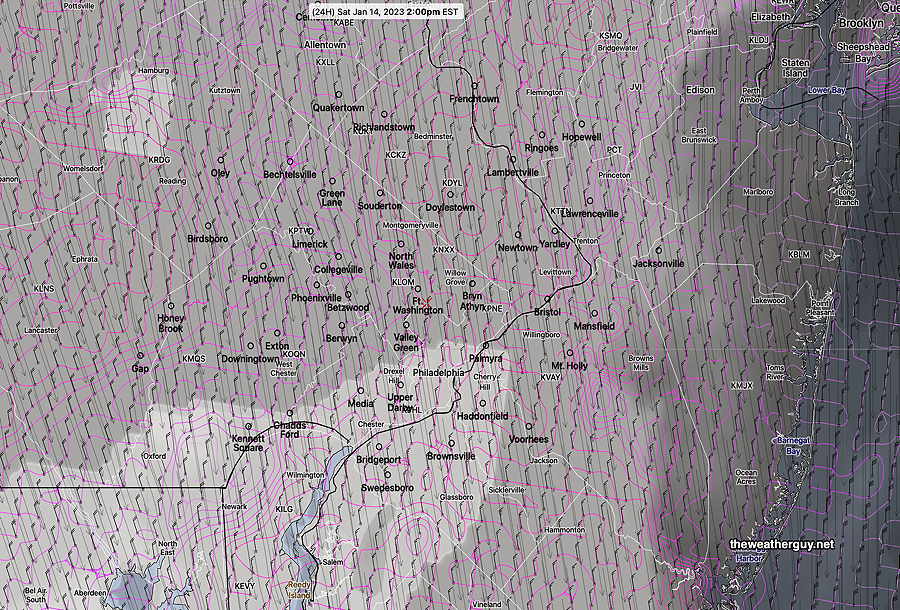 High temperature Saturday 37.8º sd 1.7º NBM model – for location Blue Bell, PA
Sunday
Sunny, continued quite WINDY and cold.
High temperature 42.0º sd 1.5º NBM model – for location Blue Bell, PA
Monday
Sunny and milder. Still somewhat windy.
High temperature 45.2º sd 2.3º NBM model – for location Blue Bell, PA
---
---