The weather forecast for this weekend continues to be uneventful with high pressure bringing fair skies and near to above average temperatures on Saturday, then even milder temperatures with the return southwesterly flow on Sunday.
With sunshine both days, high temperatures on Saturday 49 and Sunday 53. The statistical EKDMOS has temperatures on Sunday near 58.
Long range, the pattern we've see these past weeks is likely to continue through the end of February. There is some question about a low pressure system expected to develop next Thursday, but rain rather than snow in our area is the most likely precipitation type according to the GFS. The Canadian GDPS and the German ICON models suggest a different position of cold air and a low possibility of snow, but they have been wrong several times in past weeks. The GFS has been the best model this season.
Since there's not much weather to talk about, here's a photo of the altocumulus translucidus visible this afternoon —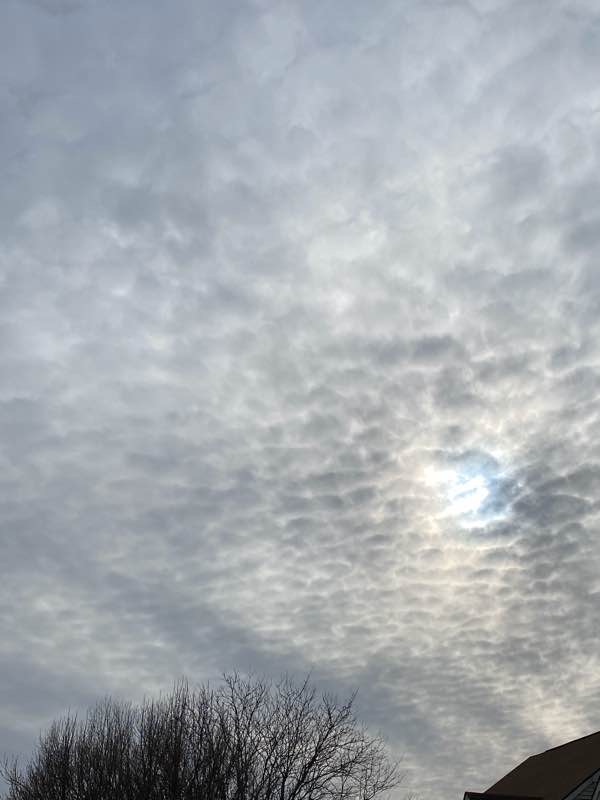 Posting cloud pictures makes me nostalgic for the days when I would forecast the weather with just a barometer, wind vane and a view of the sky. (It worked pretty good in the summer seasons, not that good in the winter.)
Here's an image taken from a cloud chart that I've had since I was 11 years old showing the cloud type and recommended forecast: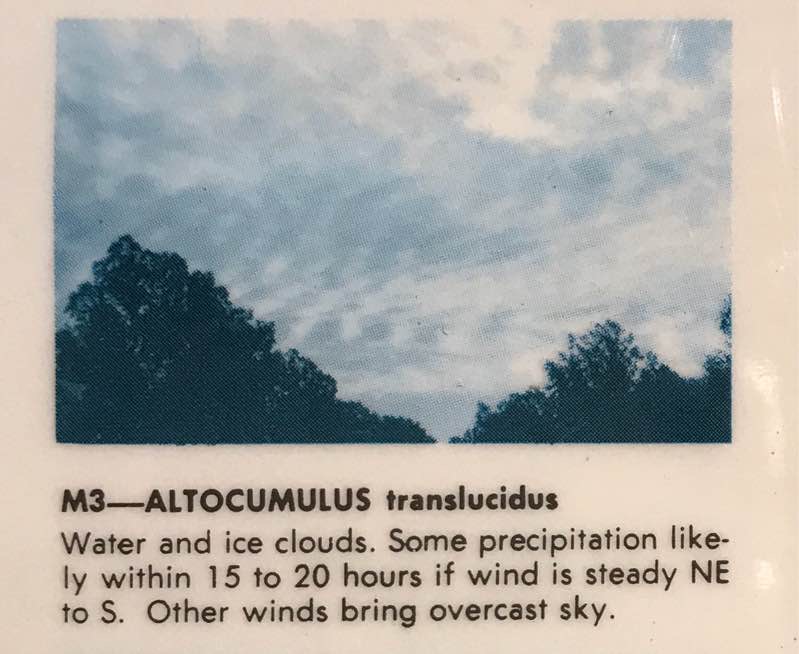 With the winds from the NW this afternoon, the cloud chart recommended forecast would have been correct.