Thursday 8:05 PM Update — The latest models continue to push the start of the rain later in the day on Sunday, now late afternoon.

---
The weekend is looking much better, as the circulation of Hurricane Delta will fall apart as it moves into an upper air ridge environment on the East coast.
Here's the [latest available on public web] Navy COAMPS model forecast for Hurricane Delta—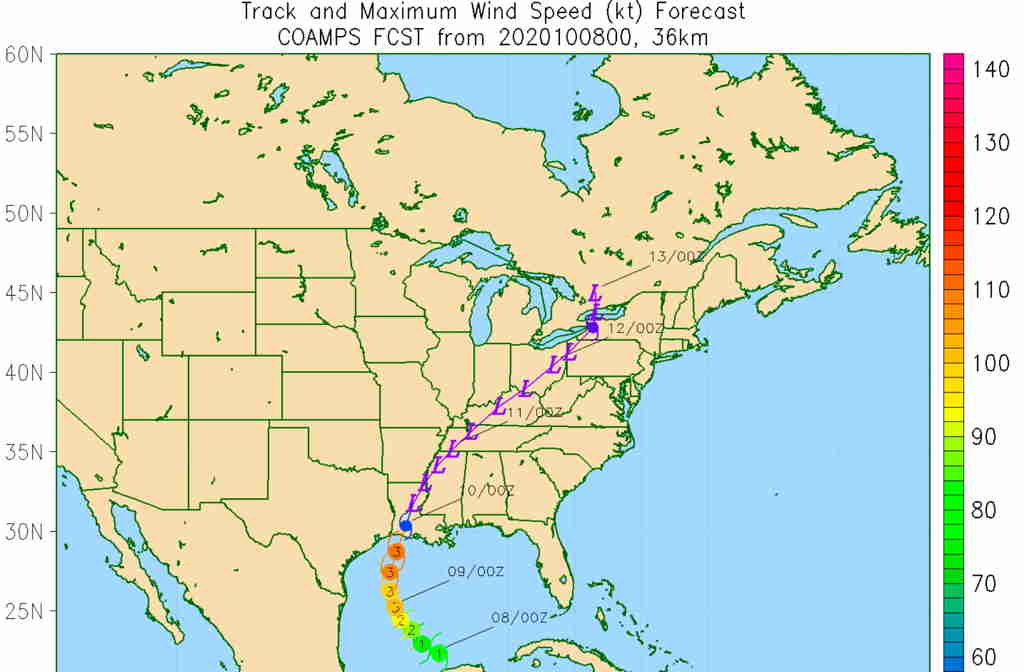 The trend has been for the rain to move in later on Sunday.
Saturday will see high cloudiness move in in advance of the tropical moisture
The models have pretty much lined up with yesterday's Model Blend, having the precipitation wait until Sunday afternoon for the Philadelphia area. The NBM (Model Blend) has light rain starting in the mid afternoon, but several models hold it off until late Sunday afternoon.
Here's the latest Model Blend (NBM) precip forecast for 3 PM Sunday—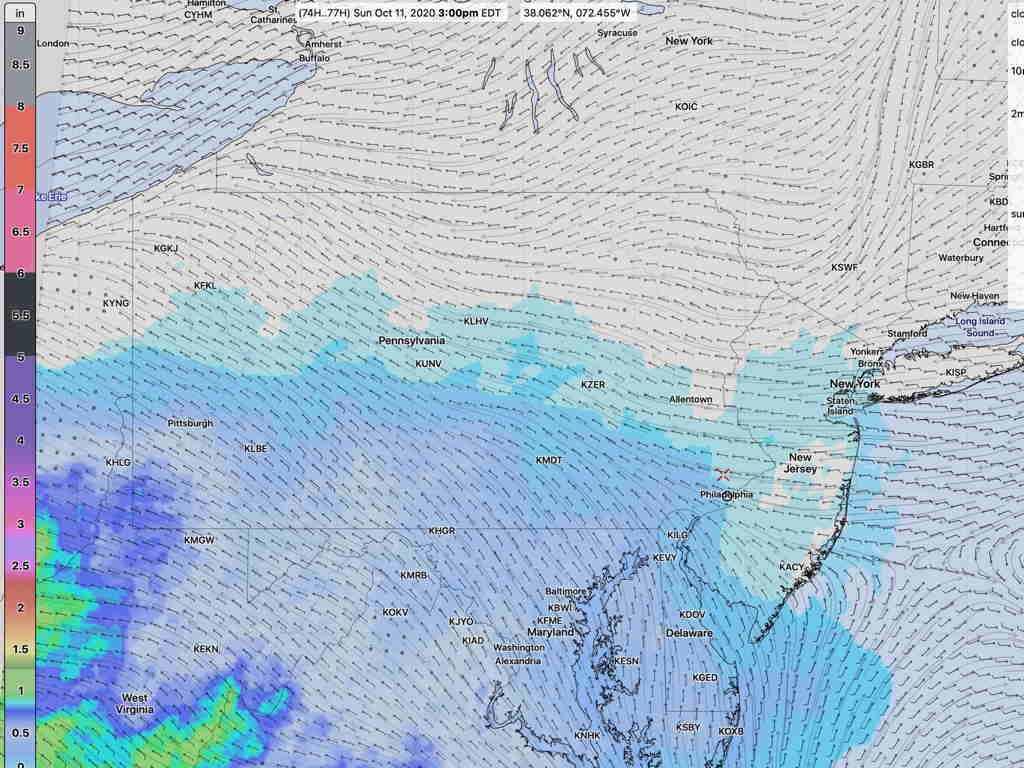 Rain slowly increases in intensity during the late afternoon and evening. Heaviest rain on expected on Monday.
This will be plain rain event, especially late Sunday through Monday. About 1-1.5 inches of rain is expected by late Monday afternoon. Nothing like Isais.