Saturday night's model runs briefly showed the possibility of snow, however subsequent model runs have all moved to predicting mostly rain for our area Thursday into Friday.
A slow moving cold front in the Midwest will have waves of low pressure move up along the front, bringing rain, possibly heavy for Thursday into Friday. The precipitation starts late Wednesday evening or Thursday after midnight. Some areas to the northwest of Philadelphia will have a period of freezing rain or sleet before daybreak, before changing to all rain.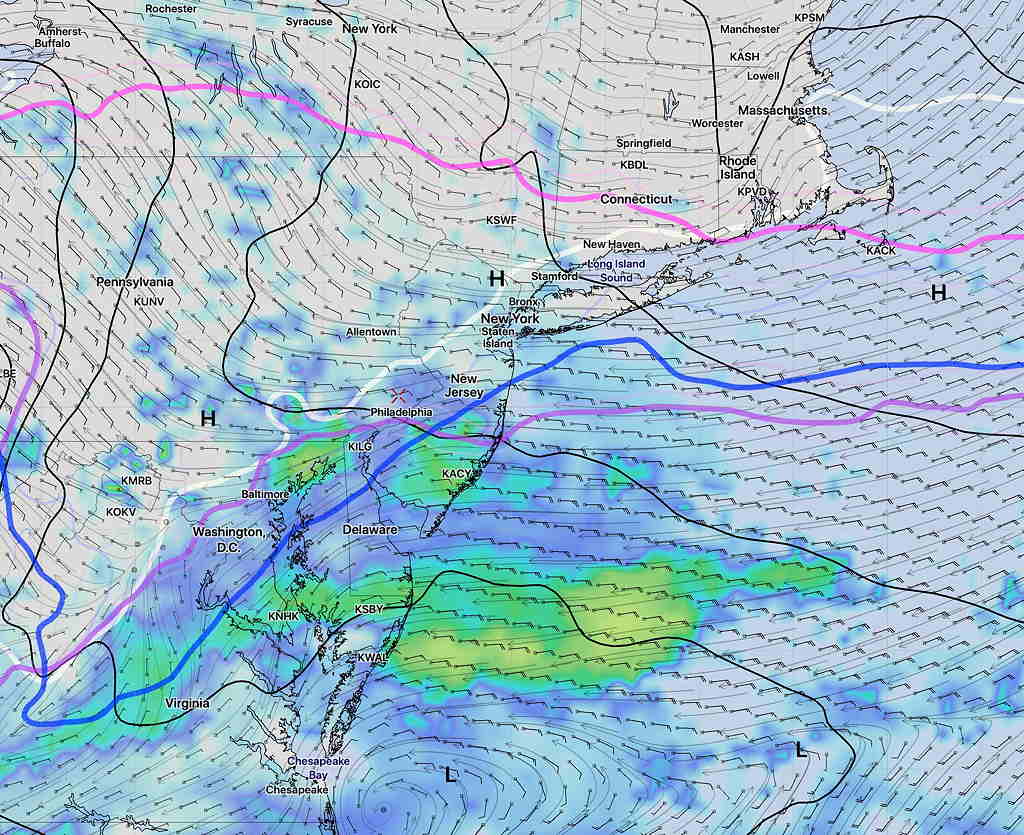 No snow seen in the current forecast.