Tonight's showers not a drought-buster
Update Fri 07/29 @ 7:44 AM — Last night, our area received varying amounts of much-needed rain. Here's the amounts we received Thursday evening according to the MRMS—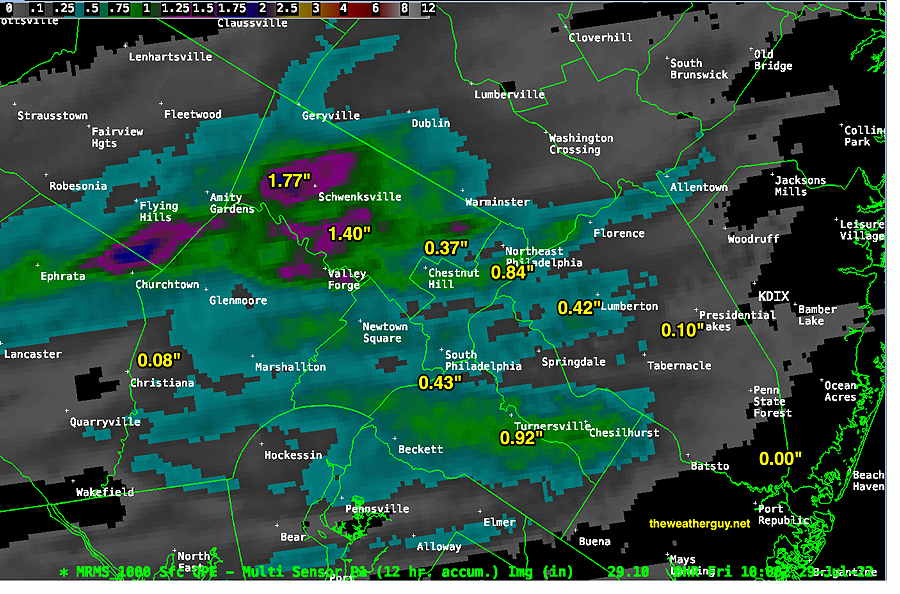 For this evening (Fri), the models are less enthusiastic about additional rain. The HRRR has much of the area with just spotty amounts, many areas with no rain. The HREF forecasts some rain, but scattered with light amounts. Not a drought-buster this evening.
The HREF has any showers/thunderstorms beginning this evening around 5-6 PM (a few isolated showers before then) and continuing through 11 PM or so.
HREF shows light, scattered showers—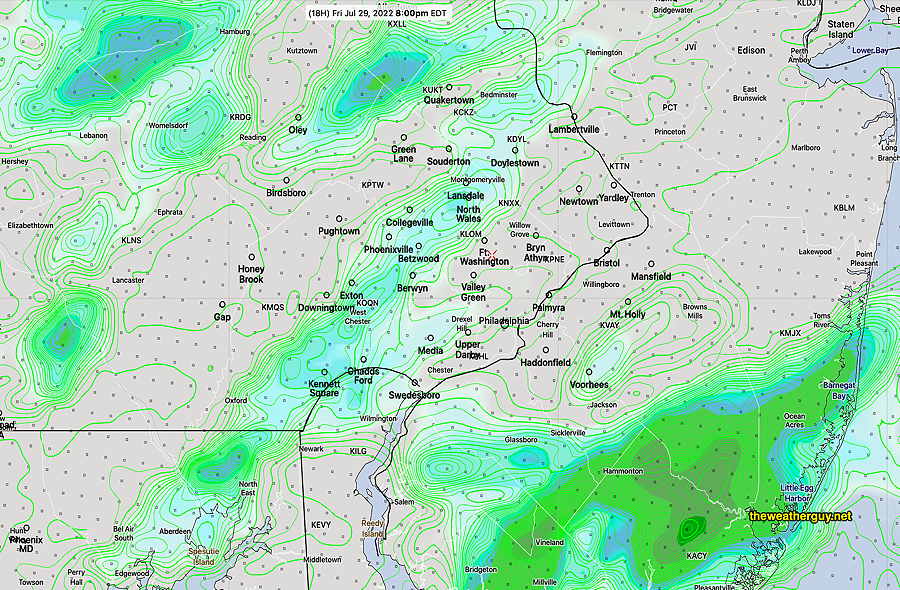 My Weekend Weather Forecast will be posted this evening.
---