Updated Fri 11:15 PM — Forecast from earlier still holds. Here's the latest simulated radar depiction from the HIRESW NMMB2 showing rain exiting at 2 pm Saturday: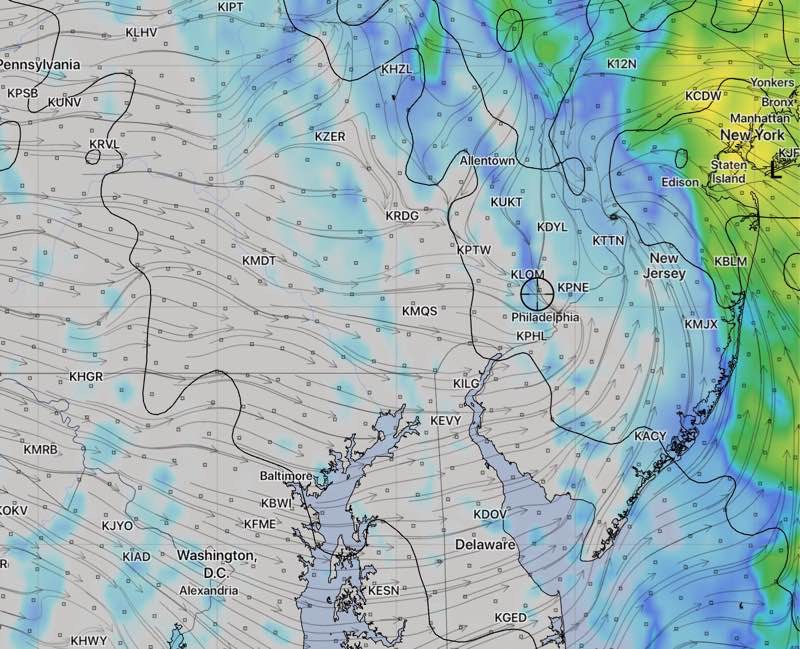 ---
The latest models have come in and heavy rain is still forecast for the Philadelphia area. Depending upon the model, anywhere from 1.5-2.0 inches of rain will fall over most of the area between 7 AM and 2-4 PM!
But there are changes— the models have the rain ending between 2 and 4 PM on Saturday. There may be some clearing skies very late in the afternoon. (Previously, the rain was expected to end later.) It will be mild on Saturday, with high temps near 57º!
Sunday will be sunny in the morning, with cloudiness moving in during the mid afternoon as an upper air disturbance rolls through. It will be mild for January, with high temps near 49º.