#weather #paweather #wx #pawx #philadelphia
Current and Future Overview
The cold front has taken its time moving off the coast, although last night's models had the sun not breaking through until "mid to late afternoon". Current radar suggests precip is lingering.
The current weather map (NAEFS) shows the jet stream winds moving up from the south while high pressure over the Great Lakes moves in from the west.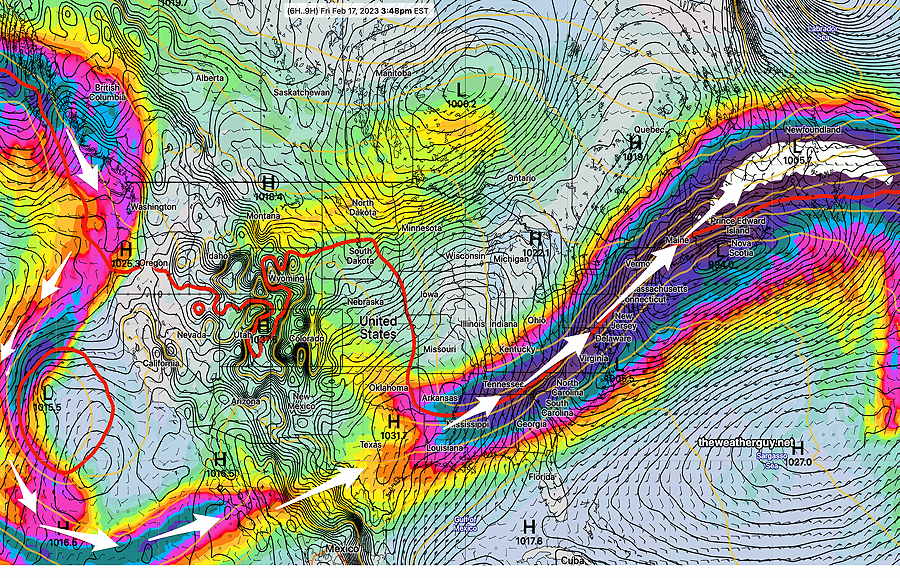 This jet stream pattern will transition to a flat ("zonal") flow by Wednesday—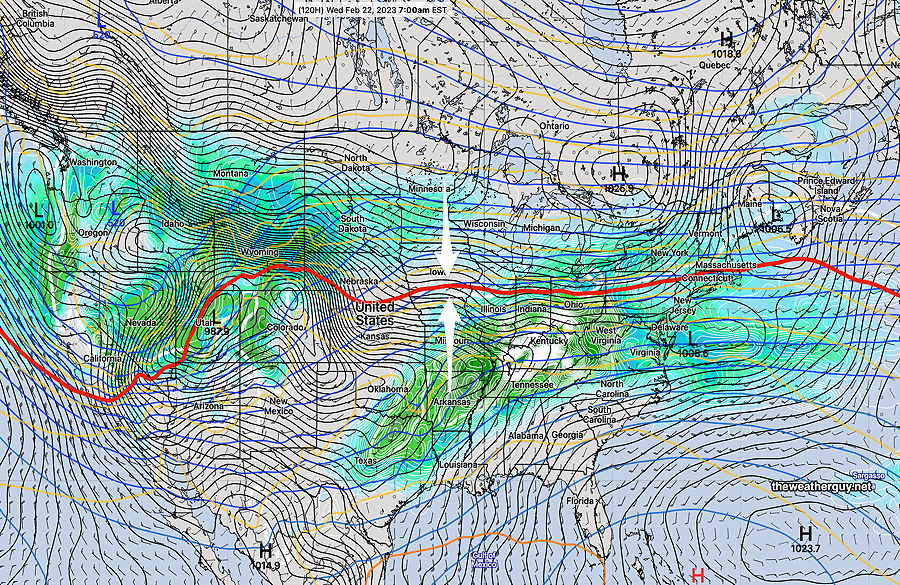 Sunday
As high pressure moves off, moisture returns aloft and a significant amount of mid-level cloudiness is expected.
High temperature 51.1º sd 1.9º ( NBM model location- Blue Bell, PA)

---
---