#weather #paweather #wx #pawx #philadelphia
Tuesday
This week's weather continues to be defined by a warm — cold boundary that is waving northward and southward of our area while aloft, an extremely fast jet flow in excess of 210 miles/hr generating waves along this boundary.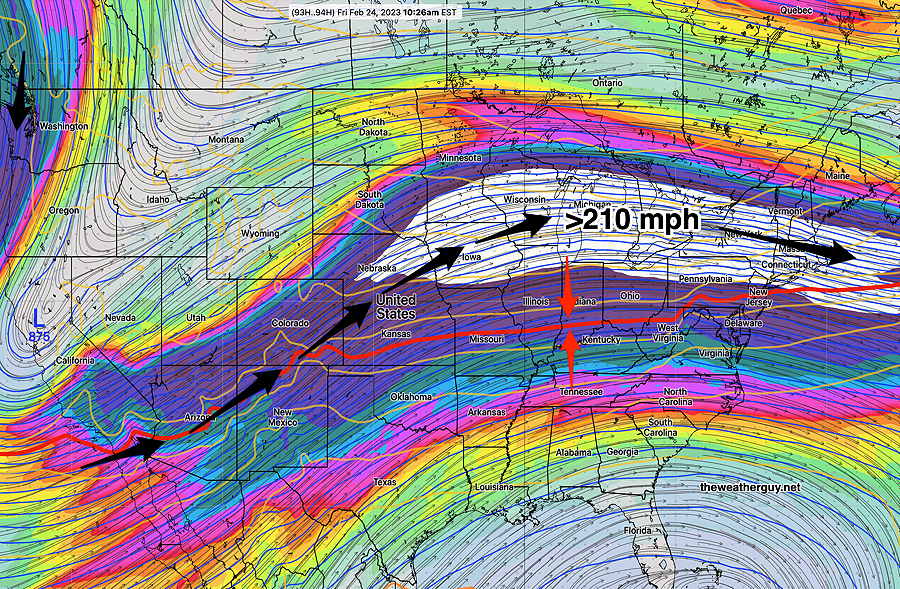 We'll see the these rapid changes tomorrow (Tuesday) and Wednesday and later into at least next week.
Tuesday Forecast– A disturbance moves through after midnight tonight with showers, mostly ending by daybreak Tuesday. A few lingering showers possible Tuesday morning. Periods of clouds and sun Tuesday. Another front moves through Tuesday afternoon (2-4 PM) with a few scattered and locally moderate showers and even a thunderstorm (due to elevated CAPE in the 400 Joules/Kg range. )
Windy with the frontal passage. Skies clear in the later Tuesday afternoon. High Temps 54º-56º
A warm front moves through Wednesday afternoon with showers and possibly thundershowers.
---
---
---