#weather #paweather #wx #pawx #philadelphia
Update Mon 02/06 @ 10:04 PM — Still no sign of any snow through Feb 18th. In fact, after a chill down this coming Super Bowl Sunday, things warm up again.
Mon 9:56 PM
Forecast Review
— There was much more cloudiness than I had forecast today, and for that matter, anyone else had forecast. In review, I could not find a model from last night or early this morning that had forecast the cloudiness we experienced. It was caused by an area of strong
vorticity
and moisture. These
upper air
triggered disturbances just aren't always modeled well. Tomorrow will become cloudy as well
This week's weather will be influenced by a flat to ridge configuration of the jet stream, with the jet north of our area, allowing milder conditions.
Monday will be windy and sunny. The winds the result of a nearby deep low pressure system in the Atlantic.
A weak cold front will pass through early Tuesday morning.
Wednesday will be the nicest day, with a possible runner-up on Thursday.
The 500-1000mb (540) thickness (red line) gives a quick, general position of the jet flow. Here's the GEFS forecast for Wednesday—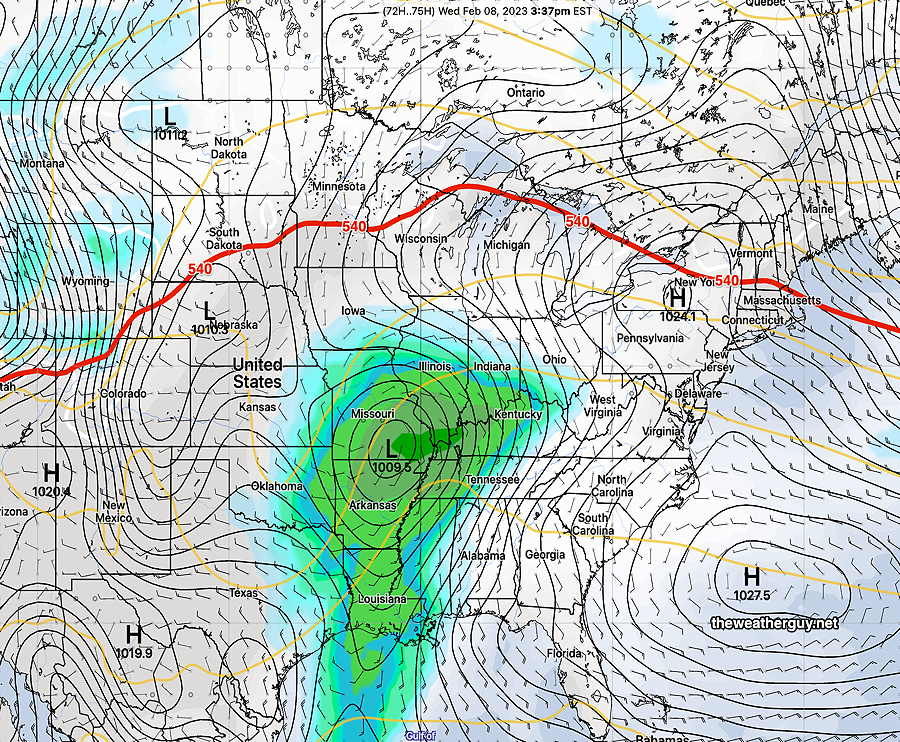 Here's the actual depiction of the jet stream (300 mb level winds). Notice where the superimposed 540 thickness level is —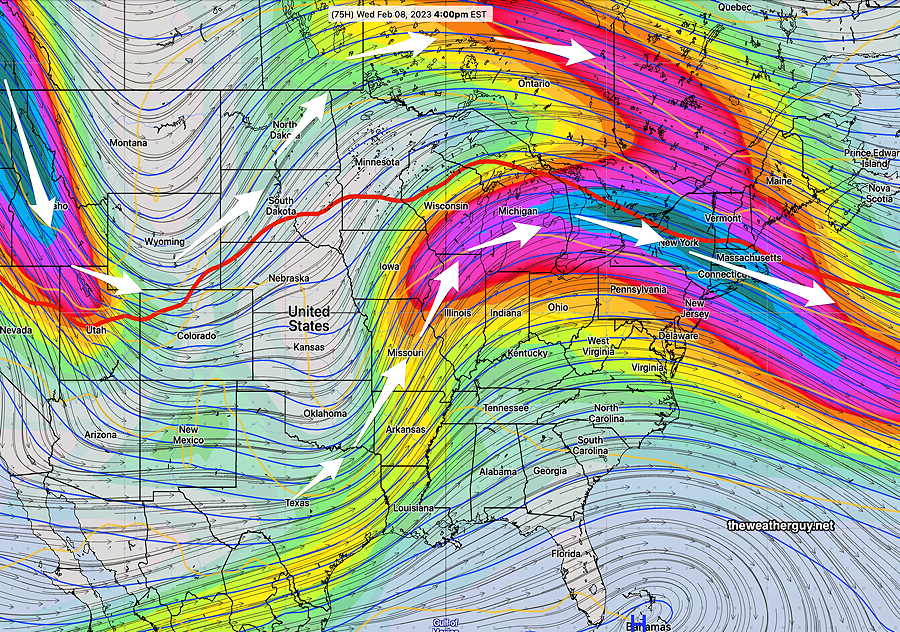 Large questions marks emerge after Wednesday with expected changes in the jet flow. The forecast is unclear at this time, especially for Friday through Saturday.
This past weekend, I saw the first possible signs of a potential coastal snowstorm and posted that possibility. That possibility has since faded, but high forecast uncertainty is still the message. If there will be any snow, it now appears to be in western PA.
Here's the latest GEFS forecast for Saturday—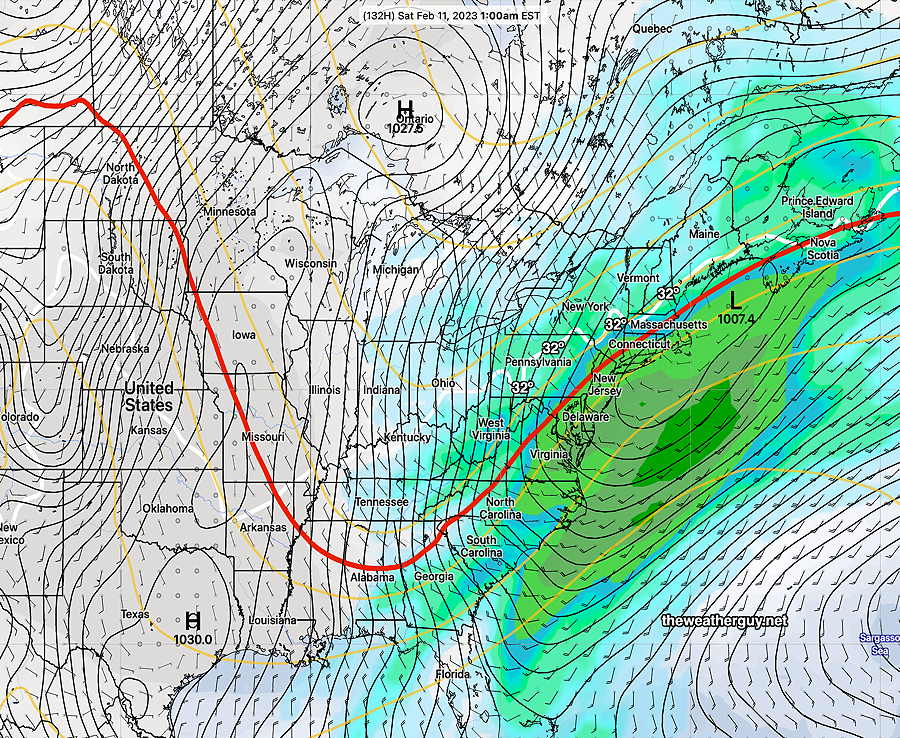 ---