#weather #paweather #wx #pawx #philadelphia
Update Fri 2/10 4:35 PM — A quick mobile update. The precipitation on Sunday does now appear to move into Philadephia between 6-8PM. It doesn't appear to move much further north than the immediate suburbs. The regular Weekend Weather Forecast will be posted later.
Still Some Uncertainty
Update Thu 02/09 @ 8:04 PM — So while the NAM, GFS and ECMWF posted below keep the rain to our south until midnight or after, the statistical models are not all that sure.
Here's the NAEFS that just became available. The NAEFS combines the Canadian ensemble model with our GFS ensemble (GEFS).
Here's its forecast probability of light rain before 10 PM Sunday —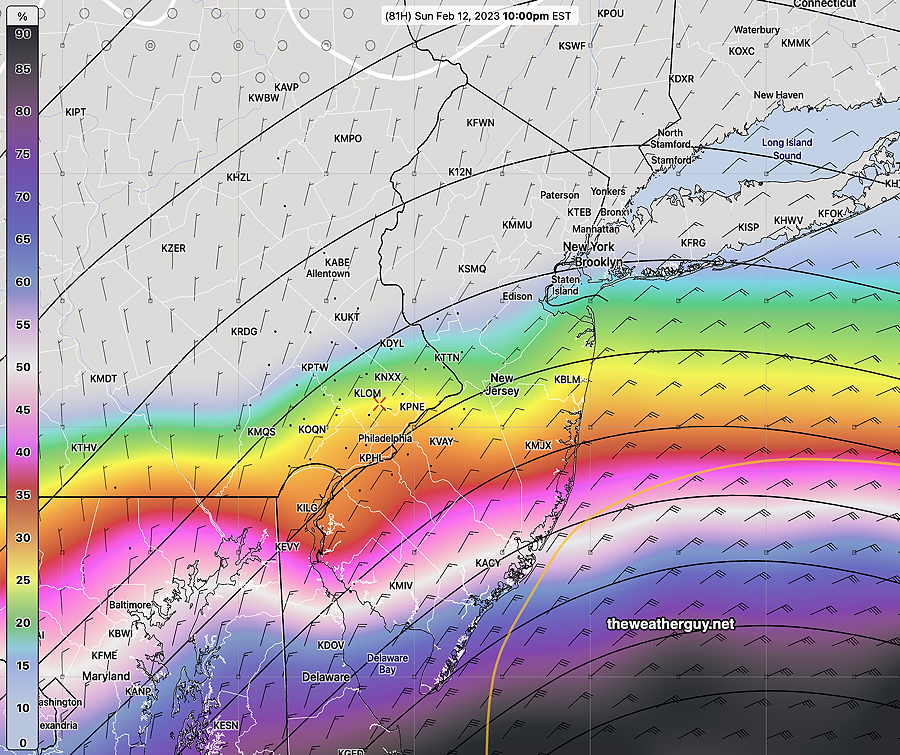 If we set the threshold for any rain lower, as little as 0.01 inches for the six hours preceding 10 PM Sunday, here's the probability—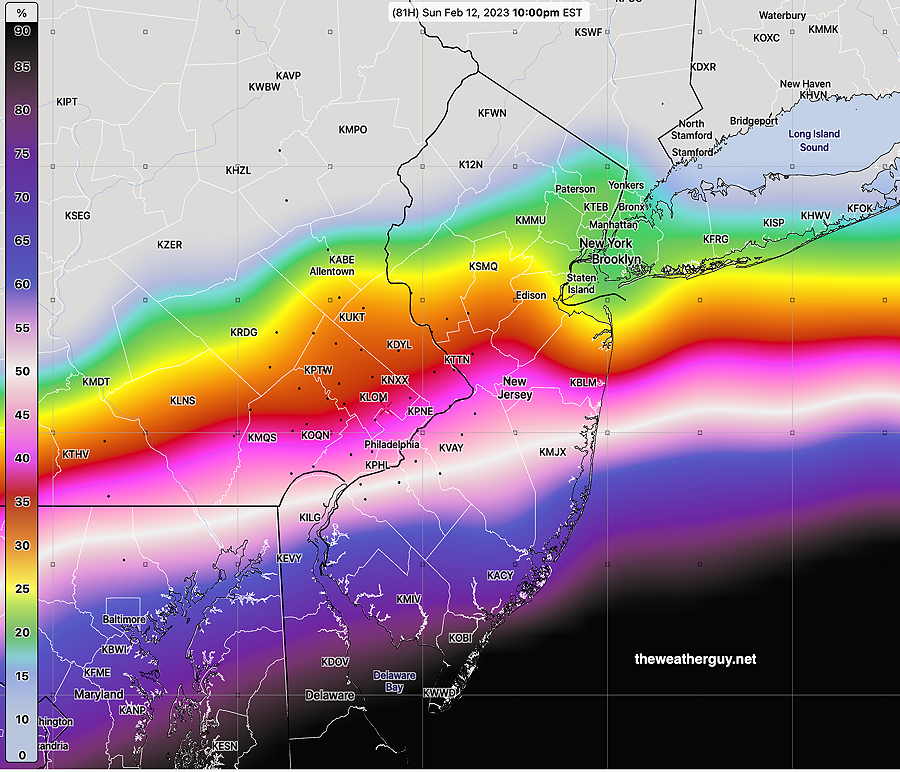 This NAEFS is more in line with the latest Canadian regional GEM, the latest German ICON model and the SREF.
So it's going to be a close call. Some sprinkles and light rain possible here during the Super Bowl, but not a sure bet. My regular readers know my mantra, "never ignore the NAM" which currently keeps us dry.
---
I'm still keeping an eye on the weather for Sunday and based on today's ECMWF along with the latest GFS , it appears that the rain will stay south of Philadelphia until after midnight Sunday. Indeed, currently there's remarkably good agreement in the models today, considering how far apart their forecasts were just a few days ago.
Here's the latest GFS, just available—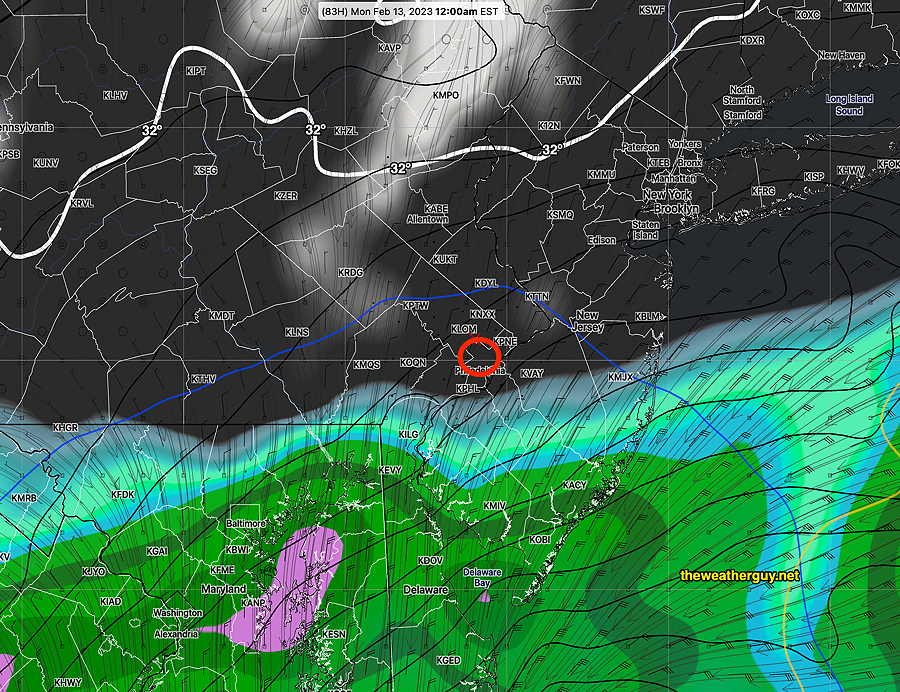 The forecast period in question now falls within the forecast horizon of the latest 18z NAM model (84 hours). The NAM forecast is remarkably similar to the GFS —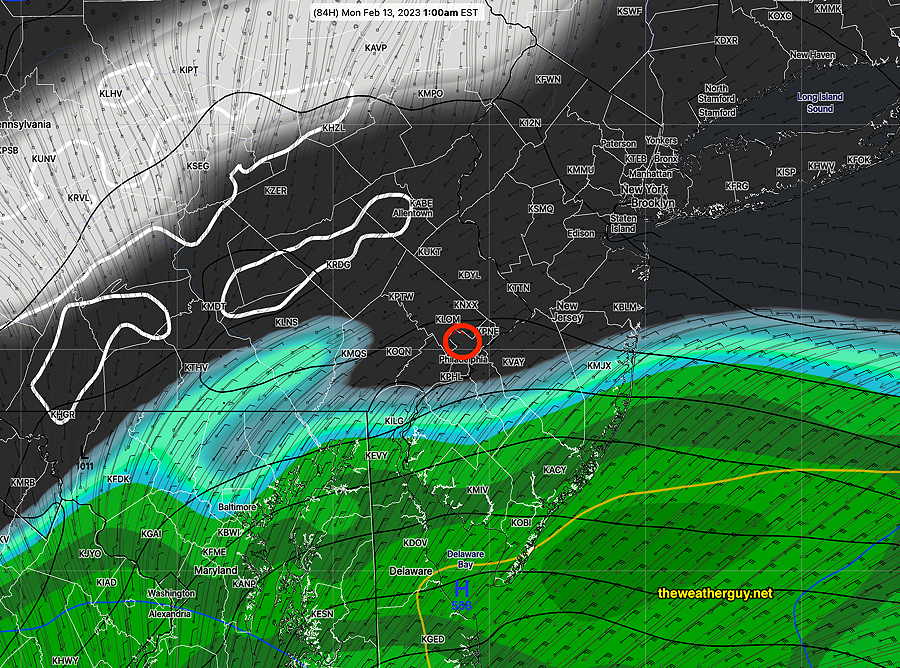 Even today's ICON model (posted earlier today) has fallen in line with the other models.
So things look good weather-wise for the Eagles victory celebration.
---
---
---