#weather #paweather #wx #pawx #philadelphia
Cold Front on Friday
Update Thu 02/16 @ 9:59 PM — A cold front moves through in the morning with some heavy rain. Tonight's models are showing that clearing may be gradual and some sun may not break out until mid to late afternoon on Friday.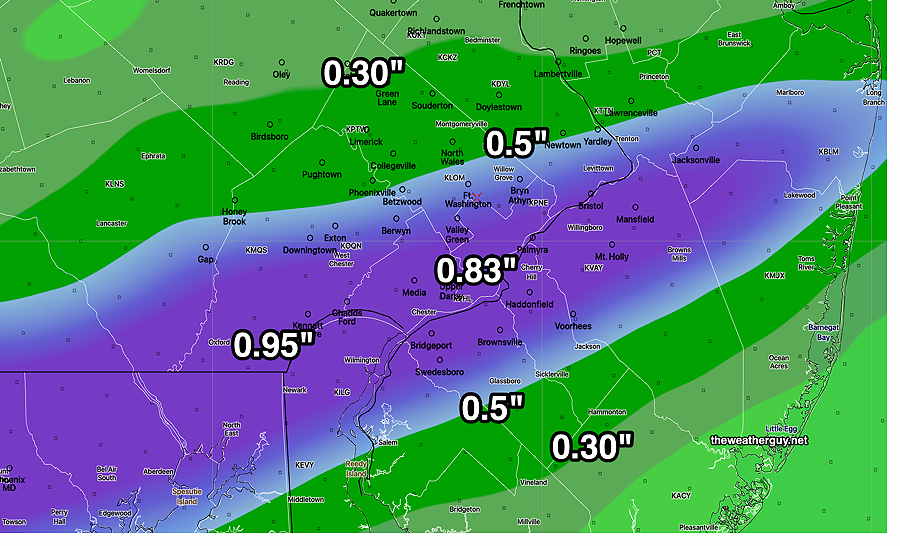 It will become quite WINDY tomorrow as temperatures fall.
I'll be posting my regular weekend forecast tomorrow.
For next week, things may become more active, especially towards the end of the week.
---
Crazy Warm
Update Wed 2/15 11:01 PM — At 10 PM, it was 59° outside. It's February 15th.. What's wrong with this picture?
For Thursday, rain moves in from the southwest between noon and 2 PM.
Warm Wednesday
Update Tue 2/14 9:50 PM — A warm front moves through tonight with a few sprinkles in some areas Wednesday morning before sunshine breaks out late morning. Temperatures will be very mild on Wednesday. The NBM has highs 63-65°!
---
Thursday forecast – Continuation of our "Sprinter" (Springlike – Winter)
Update Mon 02/13 @ 8:43 PM — Following a slight, brief cool-down on Tuesday, we'll warm up on Wednesday and Thursday.
Unfortunately, some light rain will start moving in sometime Thursday early afternoon. So while temps will approach or exceed 60º, it won't be anything like a picture-perfect day. The rain will increase on Thursday night and end sometime Friday morning.
Here's the latest GEFS forecast for Thursday evening—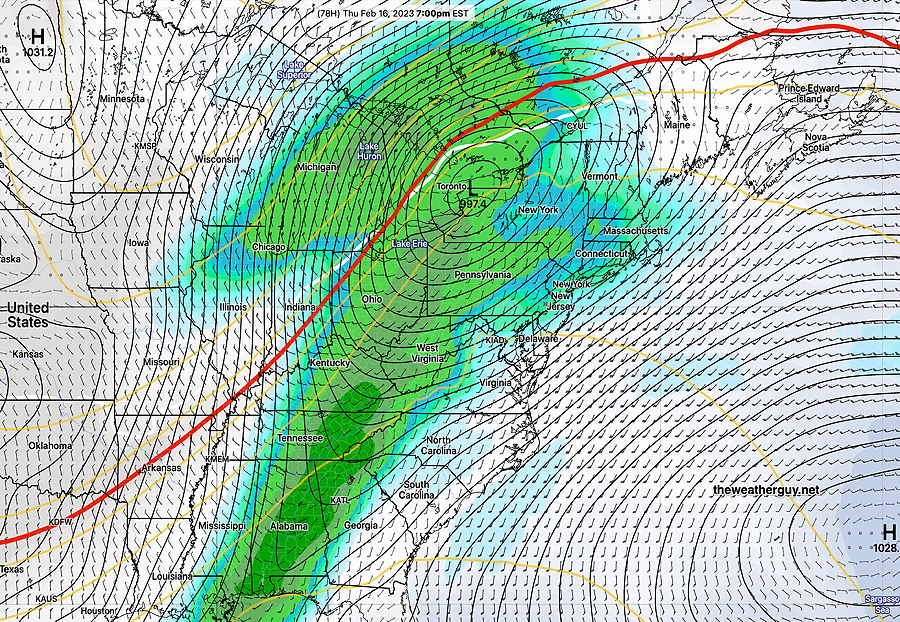 What about some snow?
There have been no signs of any snow here so far this month. Today's NAEFS forecast shows the first 'possibility' of light snow. (0.5 -1″) When? Next Thursday, Feb 24. (LOL)
We may get snow from the tail-end of this departing storm—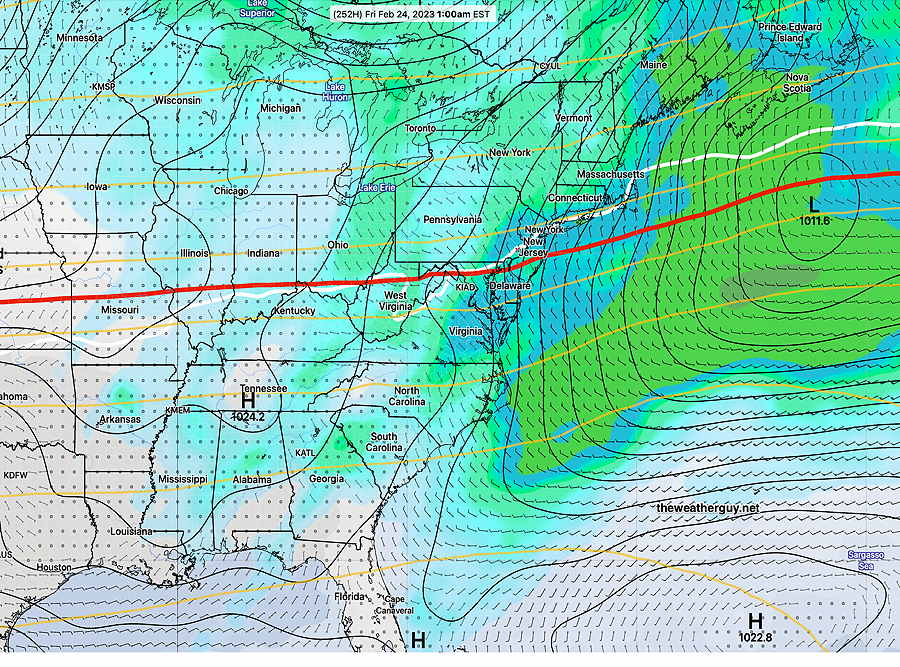 I'll keep my eye on this, but snow lovers, don't get your hopes up too much.
---
Previously Posted Sun 10:42 PM —
What can you say about the Eagles…
Tonight's showers move out before daybreak.
Monday will be mostly sunny, although an increase in winds is expected in the afternoon. Some cloudiness will move in during the mid or late afternoon as a weak cold front moves through.
Tuesday will be about 5º cooler than Monday.
The rest of this week will be notable for its high temperatures, Wednesday and especially Thursday, where highs look to be near 60º or more, courtesy of a strong upper ridge over the eastern US —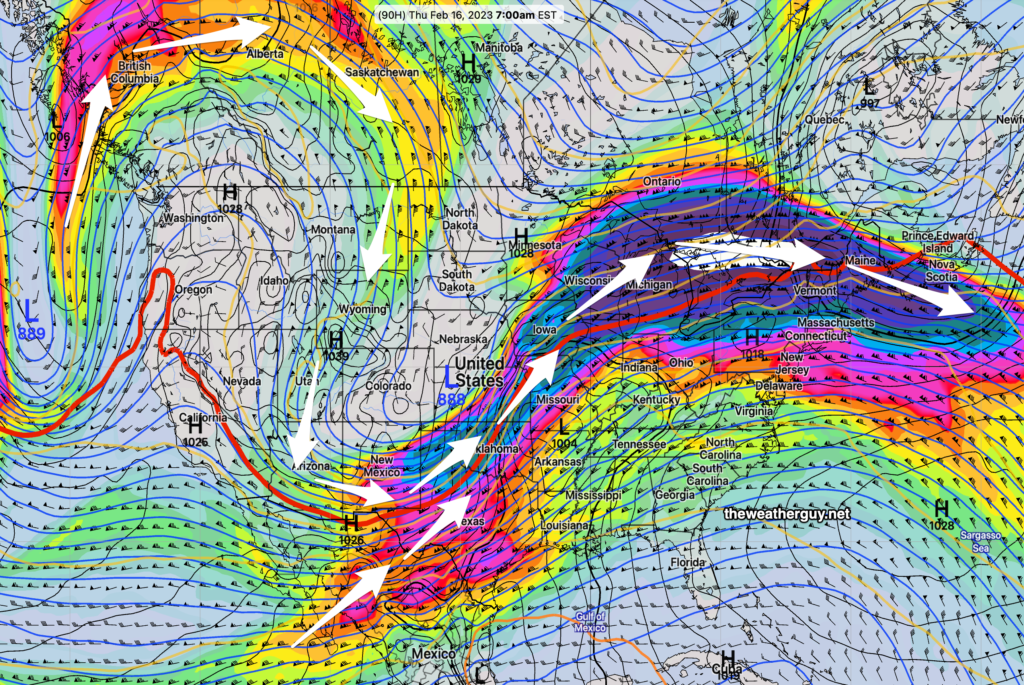 Another cold front moves through at the end of the week for another brief cool-down next weekend.
No snow on the horizon.
---
---