#weather #paweather #wx #pawx #philadelphia
Monday
Update Mon 02/20 @ 9:45 AM — No change in yesterday's prediction of sun breaking out around noontime. The latest NBM supports this—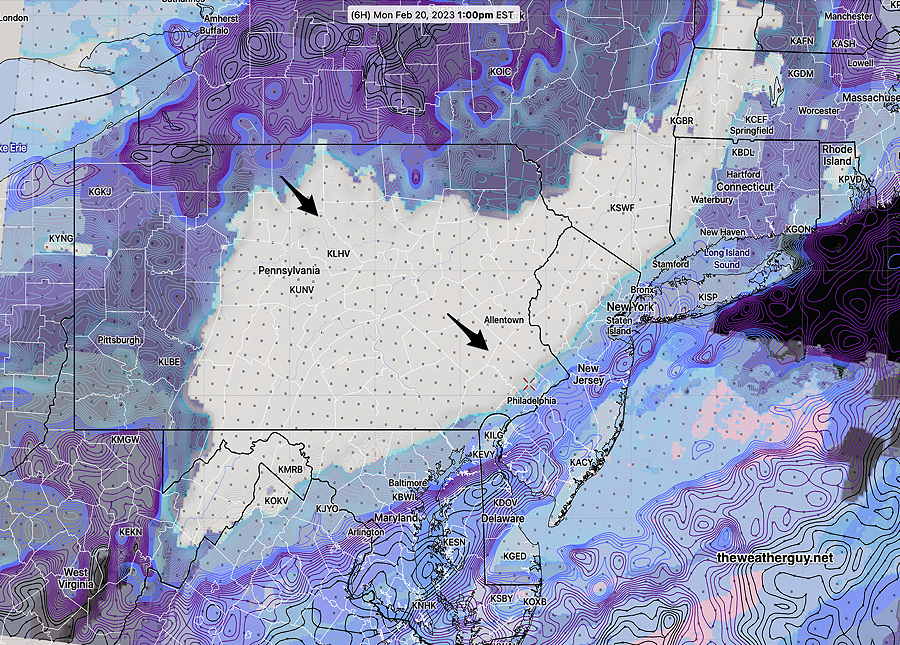 The weak cold front that is causing the clouds this morning will move back as a warm front tonight and Tuesday. Several periods of rain tonight and again Tuesday.
The weekend system is looking less impressive regarding any snow here.
---
Previously Posted Sun 5:51 PM —
Overview
This week's weather will be influenced by an extremely strong jet stream flow (by Thursday into Friday, the jet streak winds approach 225 mph!) and generally southwest to northeast flat to upper ridge. The warm- cold boundary will be right near us and any movement of this frontal boundary will cause changes in the forecast. With such high jet stream winds, such waves in the frontal boundary are bound to occur.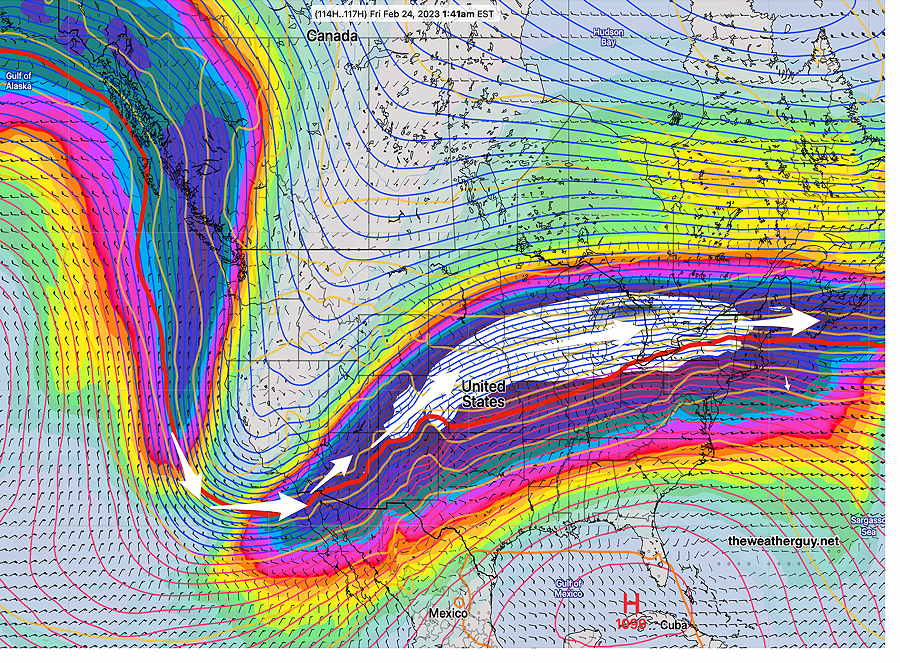 I think this week's weather will turn out to be 'interesting', fast moving and probably difficult to forecast accurately.
(I'm still watching the system expected to approach us next Saturday. Timing differences have already developed between the various models that were strangely similar yesterday. A mixed precipitation event changing to all rain still possible Saturday or Saturday night.
With things so fast moving, I'm just going to look at Monday and Tuesday to start.
Monday
A cold front moves through late morning. Cloudy in the morning, then sunshine by the afternoon. High 58-60º
Tuesday
A warm front moves back through in the early morning with showers in the morning. Then sunshine by the afternoon. Very WINDY. High 58-60º
---
---
---