#weather #paweather #wx #pawx #philadelphia
Update Sat 2/04 8:26 AM — Last night's models have backed away from the forecast of "considerable cloudiness" on Sunday. It looks like Sunday will be sunny in the morning, increasing thin, high level cloudiness in the afternoon. Still windy. High 47º sd 1.9º. Blue Bell.
---
The well-advertised drop in the temperatures occurred today and tonight's wind chills will be even a bit lower than forecast yesterday, according to the latest NBM—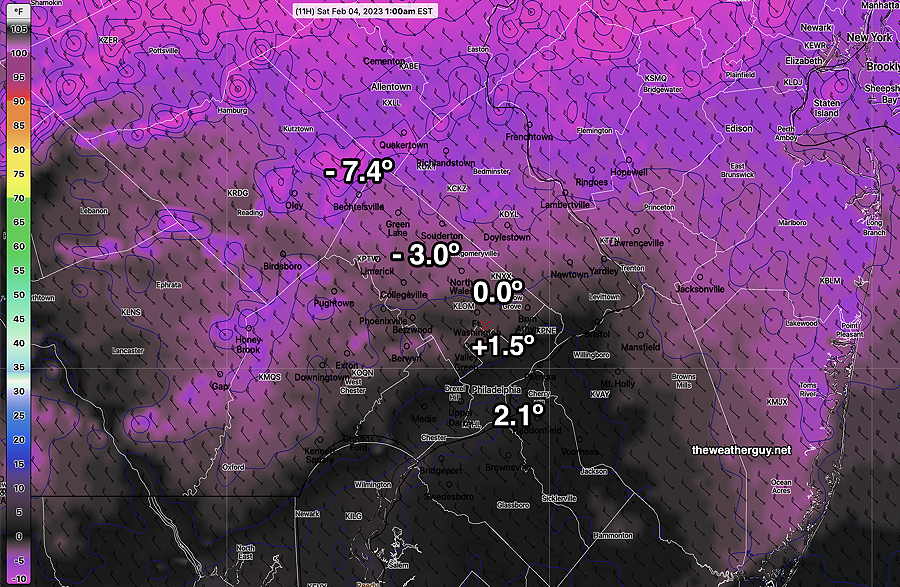 Current mid level water vapor satellite image shows the cold air over the our area and several disturbances in the West that are forecast to drop to the south of us.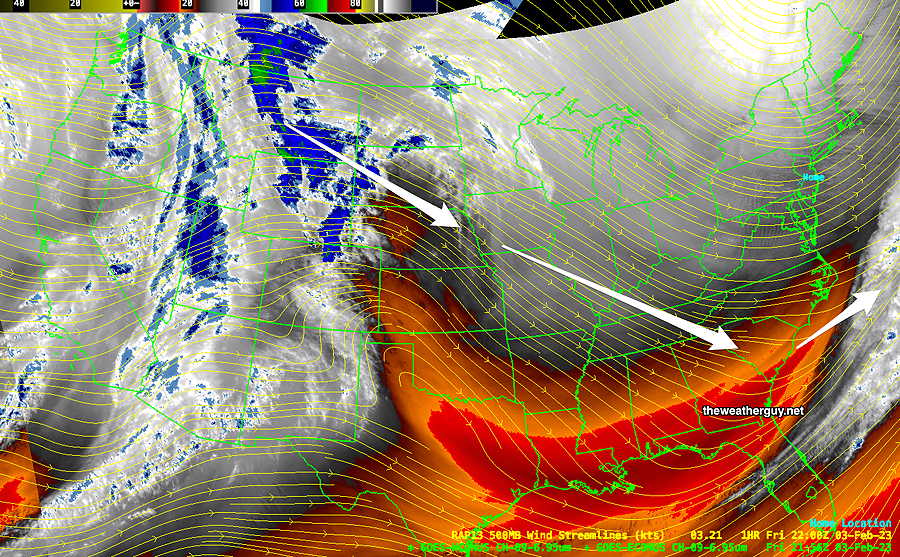 Here's the latest NAEFS corresponding to the above water vapor image. The strong high pressure over Illinois combined with the deep low over eastern Quebec provinc is setting up a strong pressure gradient, causing our high winds.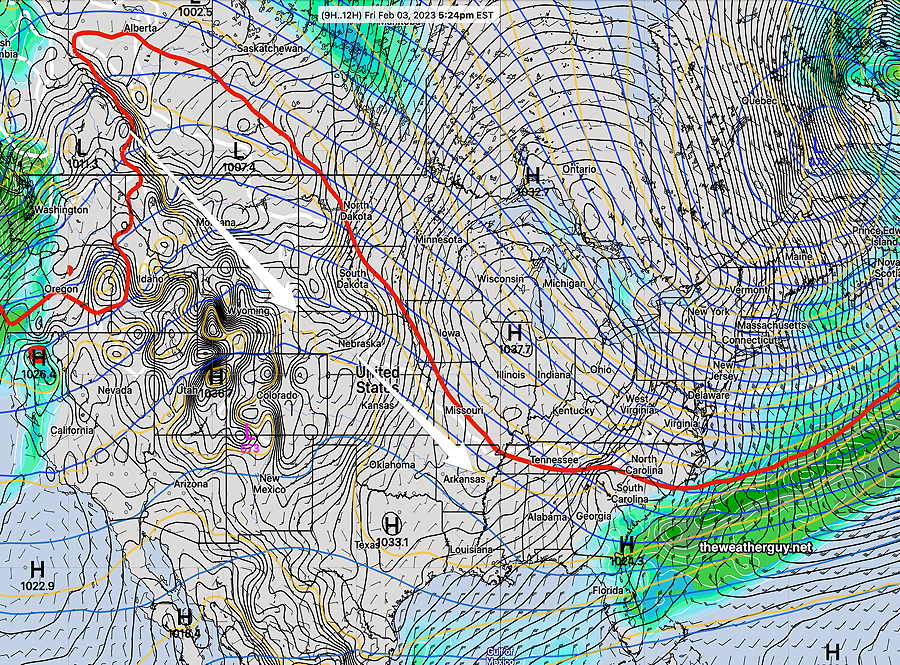 Winds will gradually reduce over the weekend and temperatures will moderate. The high pressure system moves off and low pressure develops off the southeast coast on Sunday.
Saturday
Sunny, less windy. Cold
High temperature 26.7º sd 1.7º ( NBM model location- Blue Bell, PA)
Sunday
Considerable high and mid-level cloudiness develops as moisture returns aloft and a southerly flow develops. Much milder, but it will be WINDY.
High temperature 47.0º sd 1.9º ( NBM model location – Blue Bell, PA)
Looking Ahead
A weak front comes through on Tuesday. A strong storm affects us sometime Thursday into Friday; it will be rain in our area. No snowstorms for us showing on the models.
---
---
---