Previous coverage of Ian can be found here.
Updated Sun 10/02 11:12 PM —Tonight's early models are showing the remnants of Ida have become a closed upper low that will meander near our area through late Tuesday. Monday may see a reduction of the rain from Philadelphia and westward, but rain rotates back in on Tuesday. The ECMWF is showing several inches of rain possible in some areas on Tuesday.
I'll be updating this interesting setup tomorrow
Update Sun 10/02 @ 8:42 AM — Fascinating convergence zone has developed over us—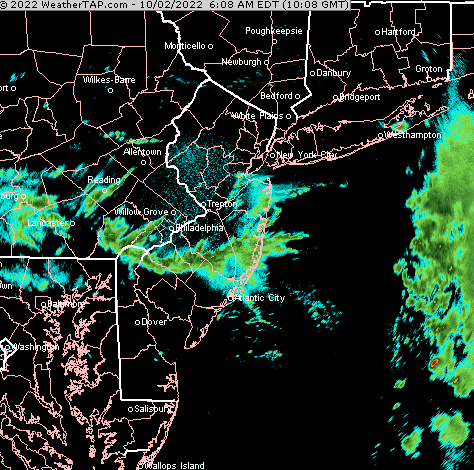 Radar at 7 AM shows area of converging winds (Click on image for a larger view.)
The diagram on the HRRR forecast for 8:30 AM—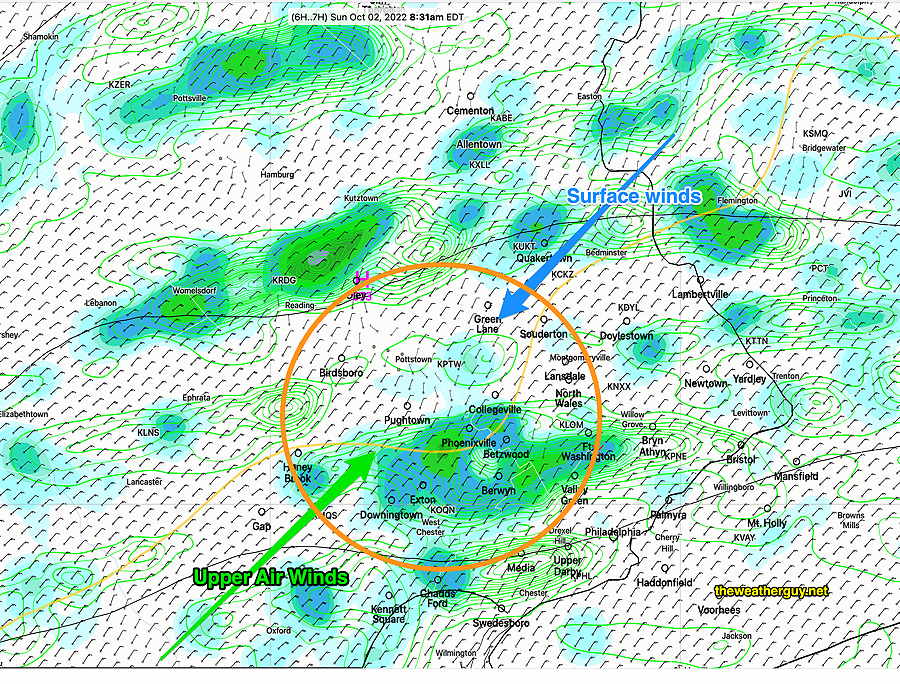 Unfortunately, the Eagles game looks like it will be played in the rain (and wind.)
---
Updated Sat 10/01 10:41 PM — Tonight's models are now forecasting that even Sunday morning will have some light drizzle or rain. Rain increases in coverage and intensity during the afternoon. It looks like a wet day at the Linc.
---
Update Sat 10/01 @ 4:07 PM — Today's models suggest a dry period before noontime on Sunday, but additional rain will fill in between noon and 2 PM as upper disturbances rotate in around the upper low. The HRDPS captures this —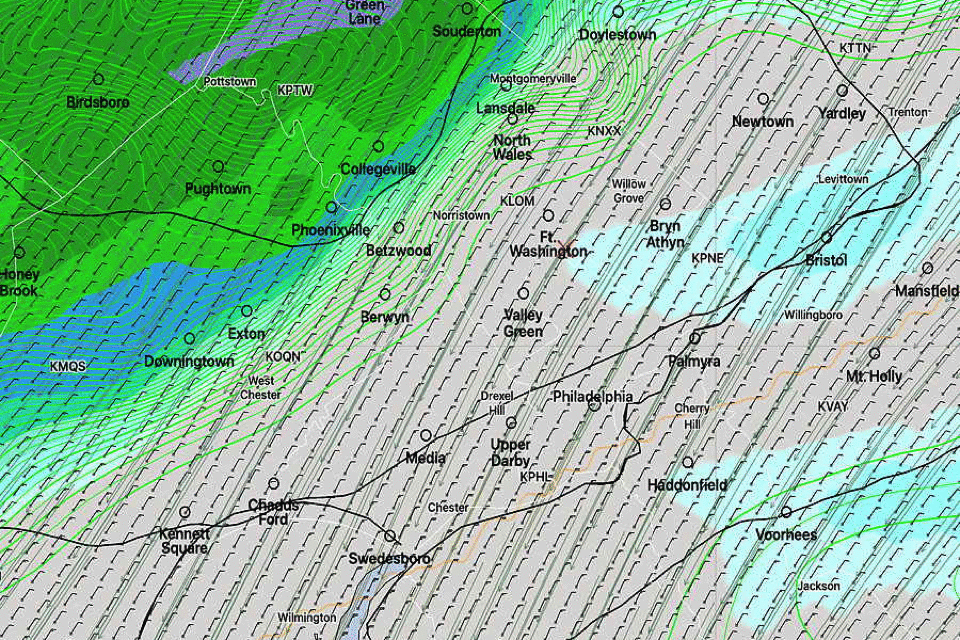 ---
Forecast Review— We had the break in the rain mid to late morning, but the HRRR was overly optimistic forecasting breaks in the clouds.
Sunday
The upper low in West Virginia will throw more clouds and rain towards us, so much of the same.
Several models that were showing a break in the rain Sunday afternoon have moved away from that forecast this afternoon. The NAM-NEST still shows relatively little rain in the city at 3 PM. The NBM shows more widespread on and off light rain in the afternoon.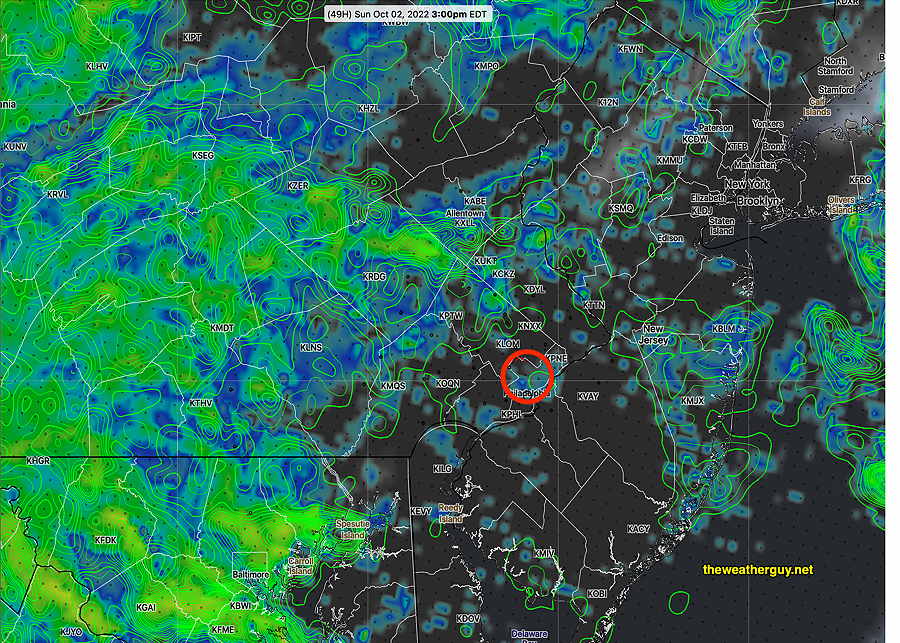 High temperature 58.4º sd 3.0º NBM model, Blue Bell, PA