Labor Day Weekend Forecast
Update Sat 09/03 @ 5:49 PM — The forecast posted Friday still looks good. It does appear that we're going to luck out: no rain in the immediate PHL area (and the shore) until late afternoon on Monday.
Current weather at 6 PM—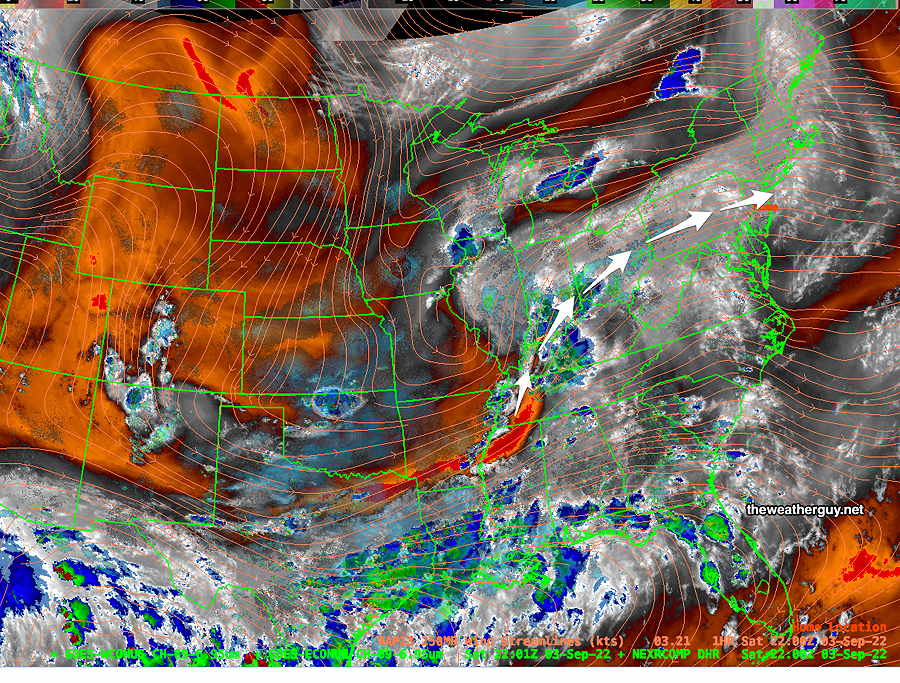 Sunday afternoon has the showers circling up around the region. We stay mostly sunny through high clouds and dry—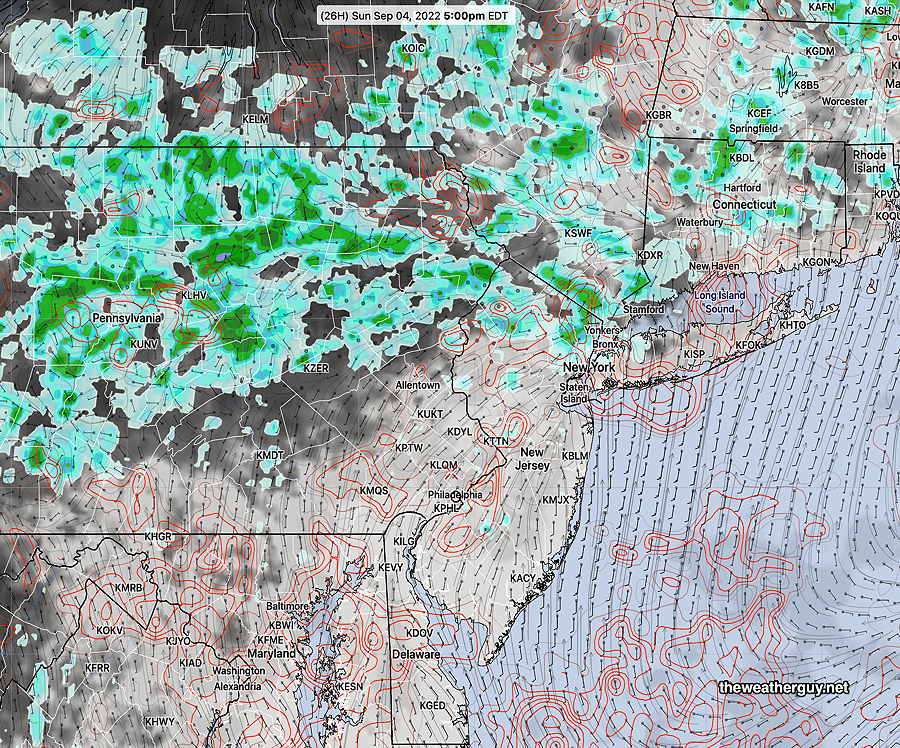 For Monday, the rain gradually moves in from the north and west. We'll have significant cloudiness ,thickening during the afternoon, with rain by 5 PM, according to the latest NBM—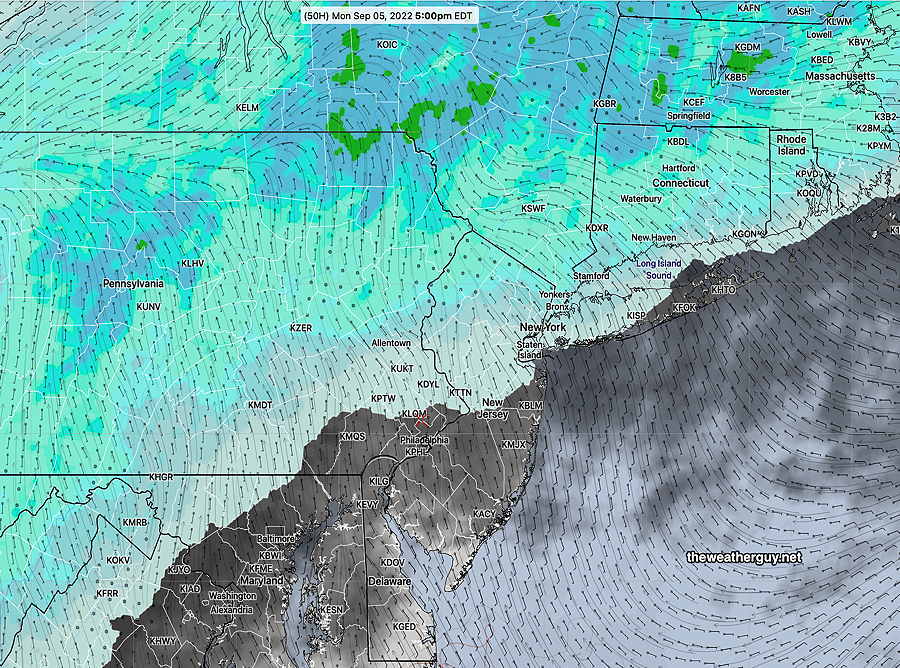 Hard to believe, but the NBM cranks out a widespread rainfall of about 1 inch through Tuesday.