Update Sun 09/18 @ 10:30 AM — Today's high temp 83.5º with an unusually low sd of 0.7º
Outlook
Generally warm weather for the first half of this coming week. A rather potent cold front may move through late Wednesday night with showers and thunderstorms.
The GFS is advertising a brief, unusually chilly outbreak for late Thursday into Friday. On the weather map, we see the appearance of the 540 thickness line (red), a parameter usually associated with the snow-rain line (in winter).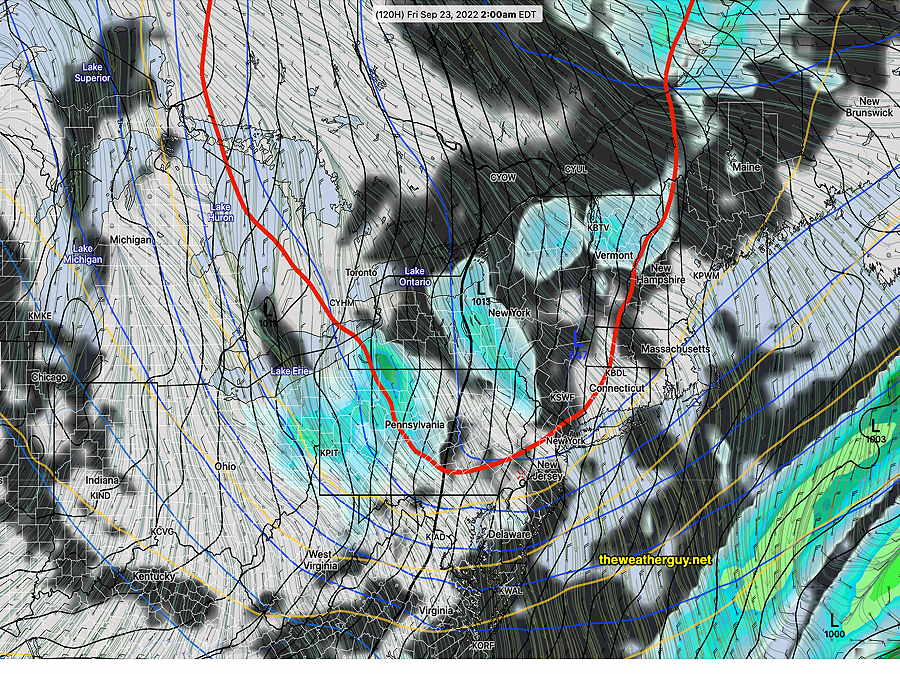 This dip in the jet flow should assure us that tropical system Fiona stays out to sea.
---
Updated Fri 9/16 10:01 PM — minor update, highlighted
A fairly straightforward forecast for this weekend as high pressure over us will provide mostly sunny skies for Saturday and Sunday.
Saturday
For Saturday, there will be some considerable high, thin cirrus at times as a result of some moisture streaming over an upper level ridge covering the center of the country. Otherwise, sunny.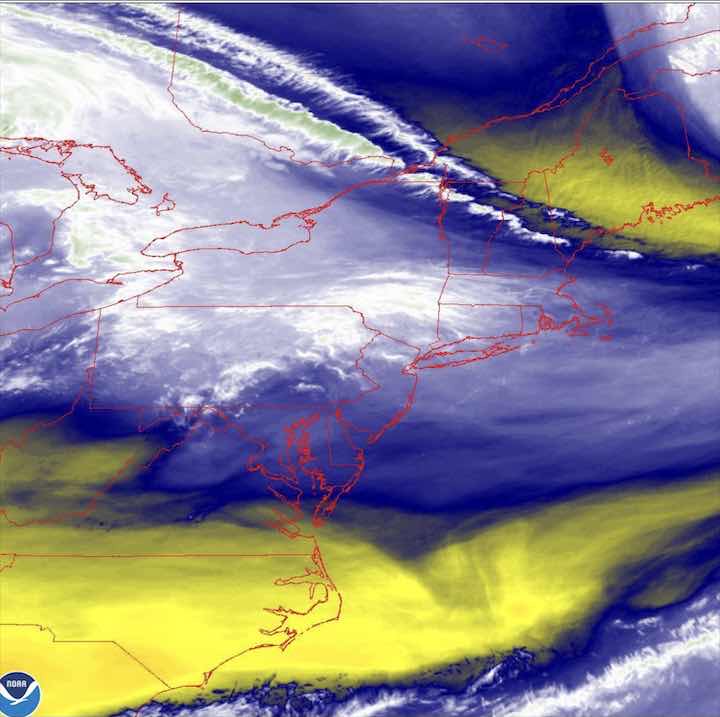 High temperature 82.7º sd 1.2º NBM model Blue Bell, PA
Sunday
Sunny.
High temperature 37.0º sd 1.8º NBM model – for location Blue Bell, PA
Next week shows temperatures trending towards very warm for mid September. A weak front will also move through Monday night. A hurricane developing near Puerto Rico is expected to stay out to sea but it's not a sure bet, according to the Canadian model. Hurricanes, in general, seem to affect forecast accuracy.