Weekend Forecast- Early Outlook
Update Fri 09/23 @ 9:37 AM — High pressure will build in Friday and be with us through Saturday. Low pressure near the Great Lakes will move eastward on Sunday.
Beautiful weather for Saturday.
Sunday looks to be mostly cloudy in the morning becoming cloudy by late morning. There's a chance of some light scattered showers as early as 4 PM, but most models have the showers/rain waiting until evening.
The uncertainty is best shown as a rain probability for Sunday at 5 PM —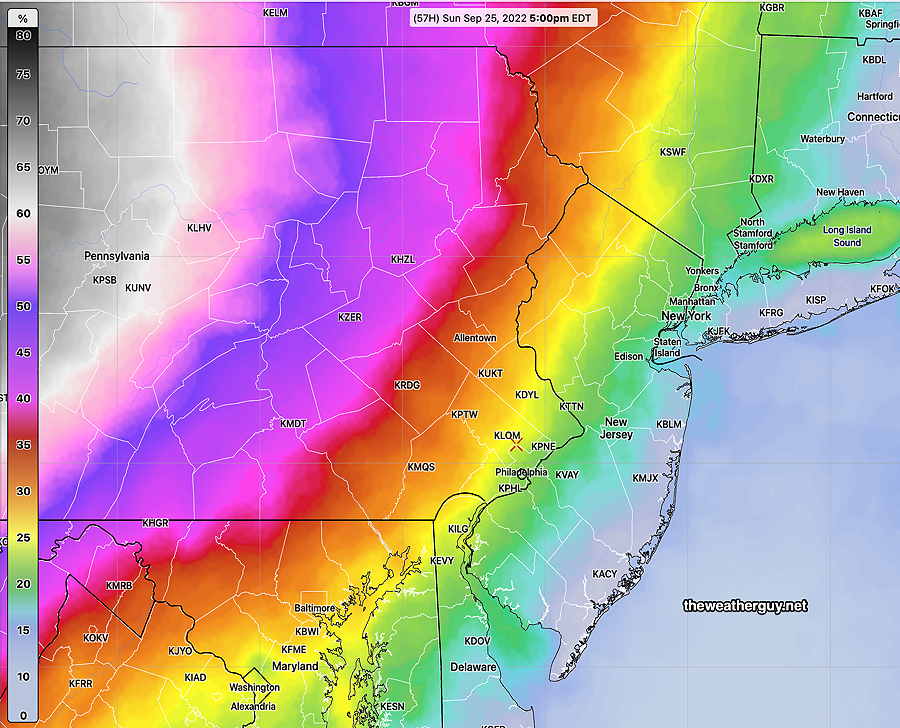 My regular Weekend Weather Forecast will be posted later this afternoon.
---
Updated Thu 9/22 6:41 PM — Latest GFS has a change in the forecast for the weekend. Originally, the entire weekend was going to be quite nice. It appears that a warm front will bring some showers and clouds on Sunday. More info tomorrow.
Models over-forecast the rain
Update Thu 09/22 @ 6:17 PM — The models over-predicted the amount of rain here today.
Here's what actually fell, according the the MRMS—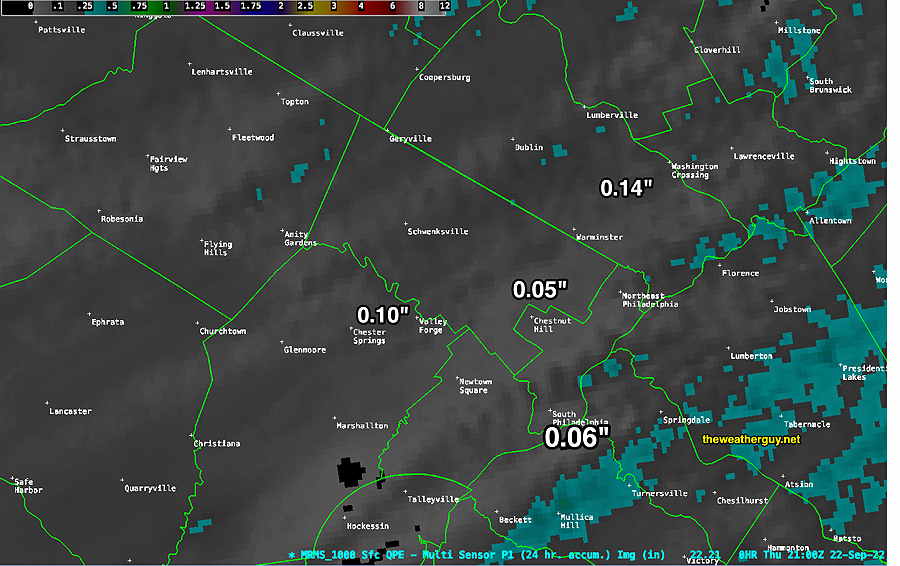 ---
Some Rain mid-day Thursday
Update Wed 09/21 @ 7:57 PM — Latest models are fairly consistent with previous forecasts. Rain, maybe even a thundershower, beginning mid to late morning Thursday and ending in the 1 PM-3 PM time frame.
Maximum total precipitation, according to the NBM, is about 0.1-0.3 inches of water—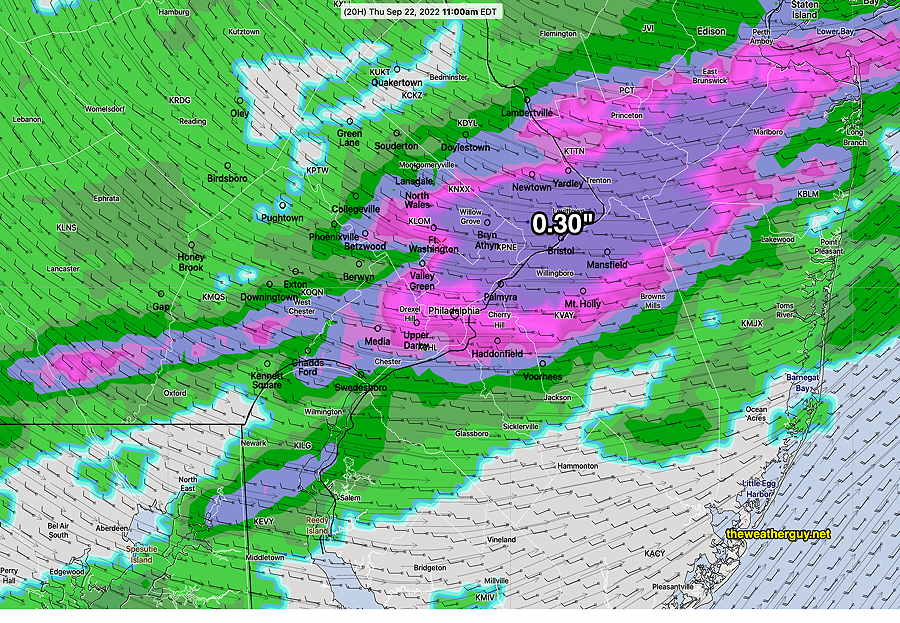 Friday, windy and autumnal. The weekend looks very nice!
---