Hurricane Ian
has its own web page. Click
here
.
Update Fri 09/30 @ 8:55 AM —Updated the Tropical Storm Ian page with weekend outlook and change in timing and amount of rain.
Update Tue 09/27 @ 6:08 PM — (Updated Hurricane Ian page) We continue to be a northerly flow of dry air through Friday. We may begin to see some high clouds associated with Ian Friday.
---
The latest ECMWF shows some rain for us by Saturday afternoon from Ian.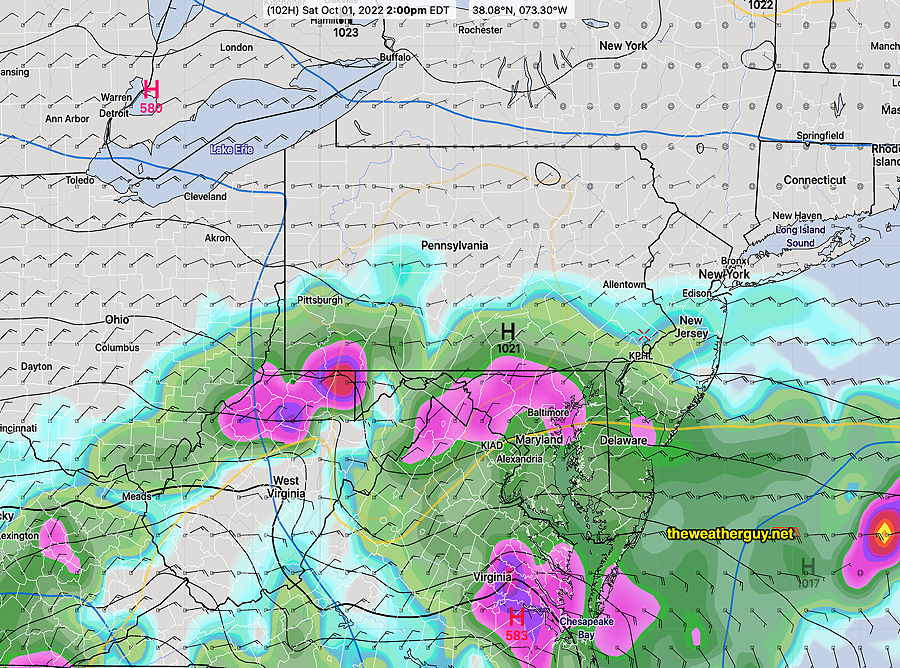 Previously Posted Mon 9:32 PM —
Our weather this week will be influenced by an upper air trough bringing continued cooler, temperatures. Current seasonal average highs are 70-72º. We'll be seeing upper 60s over the next two days.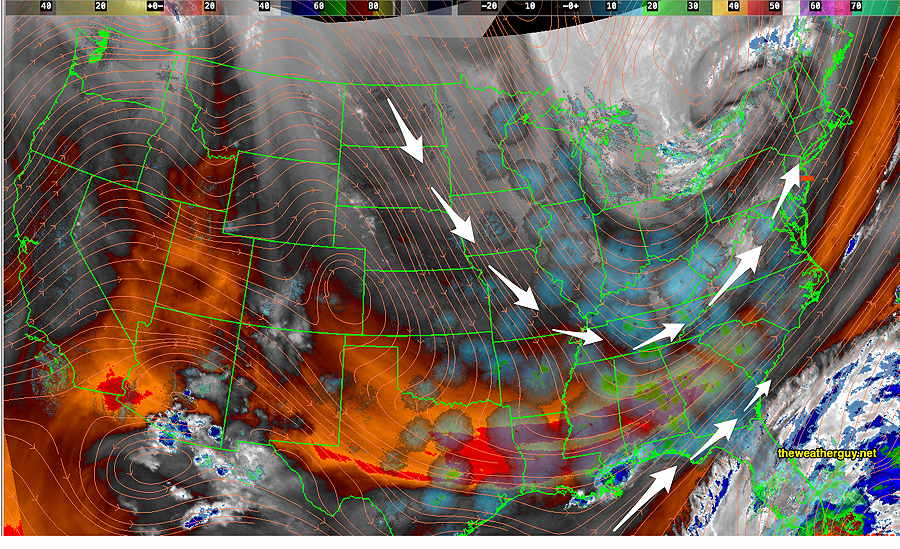 This corresponds to the current depiction of the NAEFS—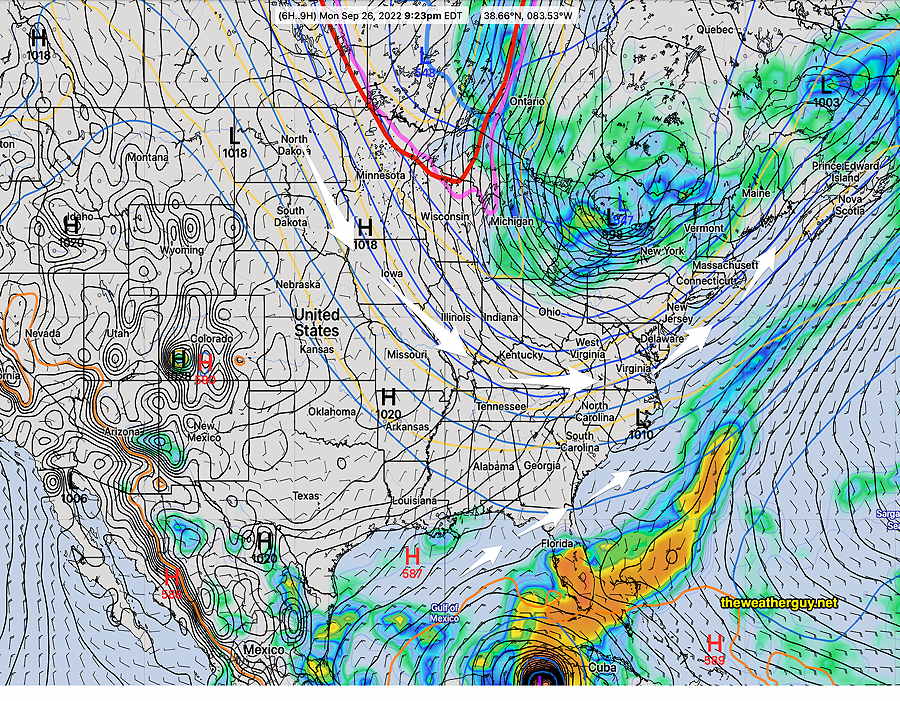 The remnants of Hurricane Ian will affect us later in the week and more likely, during the weekend. I'll be following the models.
Current indications, based on the GFS, ECMWF and ICON models, suggest that the bulk of the rain associated with this storm will move just to our south late Saturday into Sunday. With hurricanes, anything can happen and changes are likely. Stay tuned
---
---