Update Thu 9:30 PM — Today's ensemble models (GEFS, SREF) (statistical models) suggest that some cloudiness moves in Sunday afternoon and possibly some showers late Sunday afternoon or early evening Sunday. So the blocked good weather pattern may be breaking down somewhat sooner.
---
Original post
The current "omega" blocked weather pattern, as described in my post from earlier this week, will briefly open up over the weekend. Luckily, we will still be on the favorable weather side of this blocked pattern for Saturday and most of Sunday.
Here's the current middle/upper air pattern for today, Thursday, with the closed low over Maine—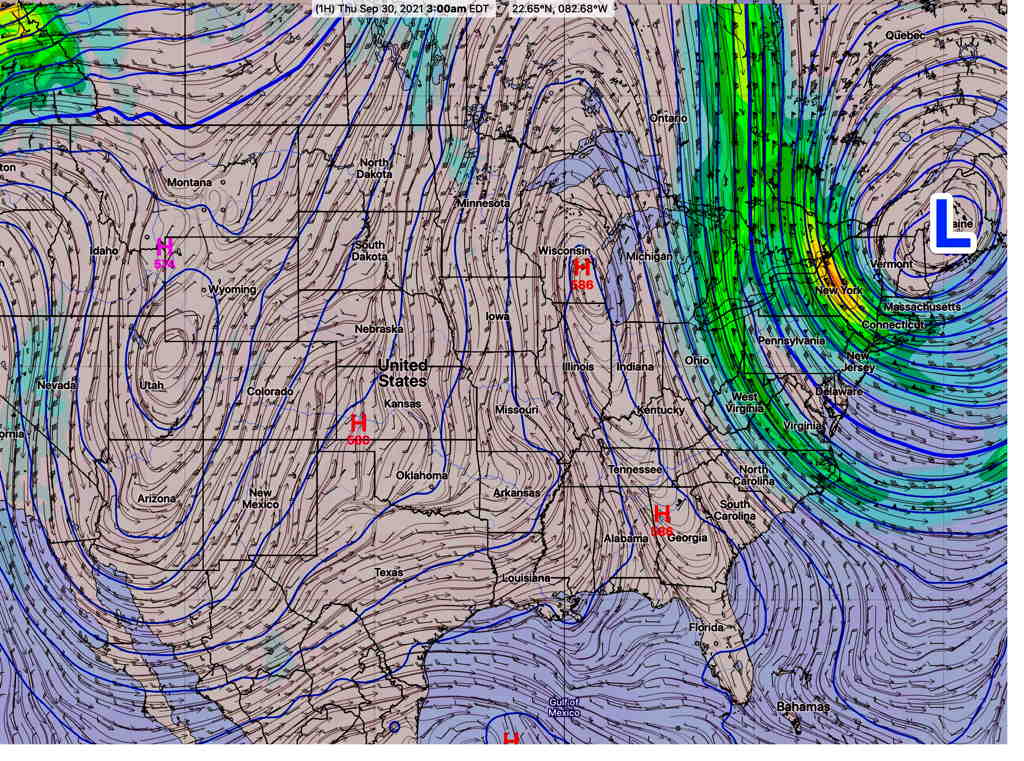 The mid level/ upper closed low in Maine will move northeastward and moisture in the center of the country will approach late Sunday with an increase in cloudiness.
The upper air pattern will briefly unblock over the weekend.
Unfortunately, another closed low is expected to develop over the mid-section of the country, near Missouri on Monday.
While we've been on the "good weather side" of the upper low this past week and will be for the upcoming weekend, the location of the new closed upper low over Missouri will place our area on the northeastern side of the closed low with moisture streaming up from the south. Expect clouds and showers for several days next week, starting Sunday night or Monday.