Overview: A semi- tropical type storm in the Atlantic brought an easterly damp flow to us on Friday. That low pressure system will depart Friday night.
High pressure will build in with a southwesterly flow that will bring warm temps on Saturday, but a weak front will move through during the afternoon.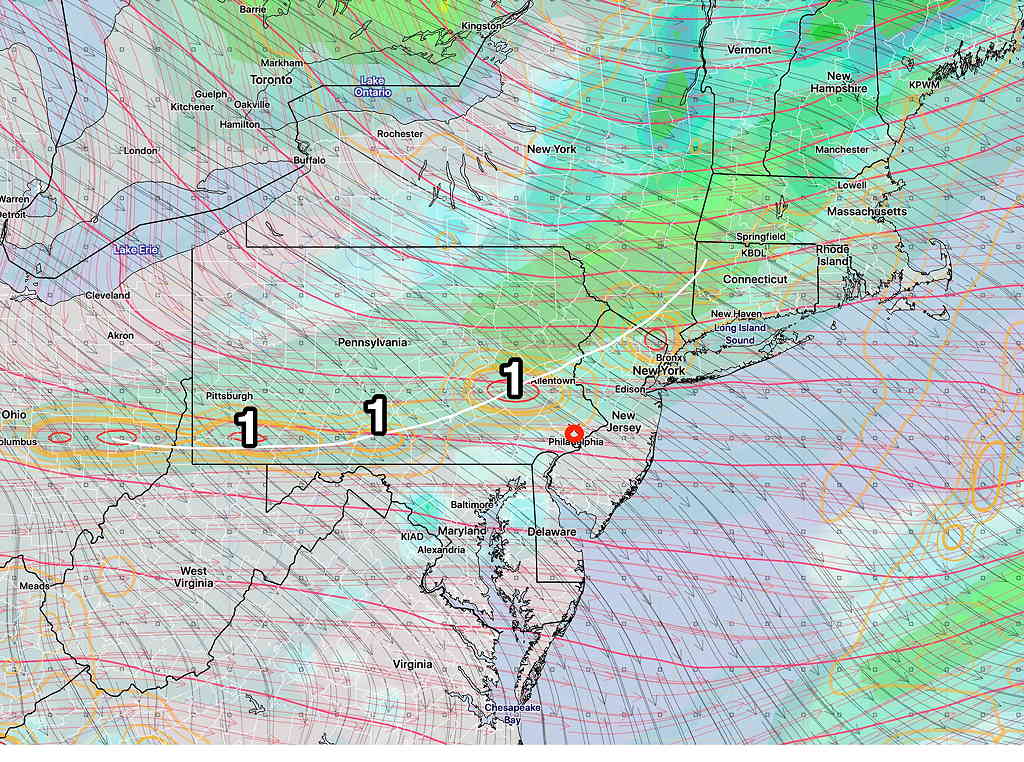 Saturday
Mostly sunny, occasional brief periods of low clouds both in the morning and afternoon. A slight chance of isolated showers, especially north and west of Philadelphia in the mid to late afternoon. Most areas dry. Warm and somewhat humid. High temp 84.2º ± 1.3º NBM model, Blue Bell.
Sunday
Sunny and and pleasant. Much less humid. High temp 80.5º ± 1.8º NBM model, Blue Bell.
The Week Ahead
Autumn arrives next week. Close to schedule, in the Wednesday to Thursday time frame, will be the arrival of a strong cold front. Some interesting weather possible with this front.
In the same time frame, the ICON model, for several model runs, has been forecasting a coastal tropical-type low pressure system moving up the coast with a sharp dip in the jet-stream. The Canadian Global GEM and to some extent, the GEFS, show a somewhat similar development, but they differ considerably in the extent of development and sharpness of the developing jet trough.
Interestingly, a derived parameter called the 1000-500 mb thickness line (specifically, the 540 dm line) (the winter-time rough determination of the rain-snow line) makes its first appearance in several months on our weather maps next week.