Sunday Forecast Updated Sun @ 10:05 AM, highlighted below
Sunday Forecast Updated Sat @ 8:10 PM, highlighted below
Sunday & Monday Forecast Updated Sat @ 8:15 AM, highlighted below
---
The forecast overview for this weekend – the upper level ridge that has dominated our weather for the past several weeks has given way to an upper level trough in the wake of Ida.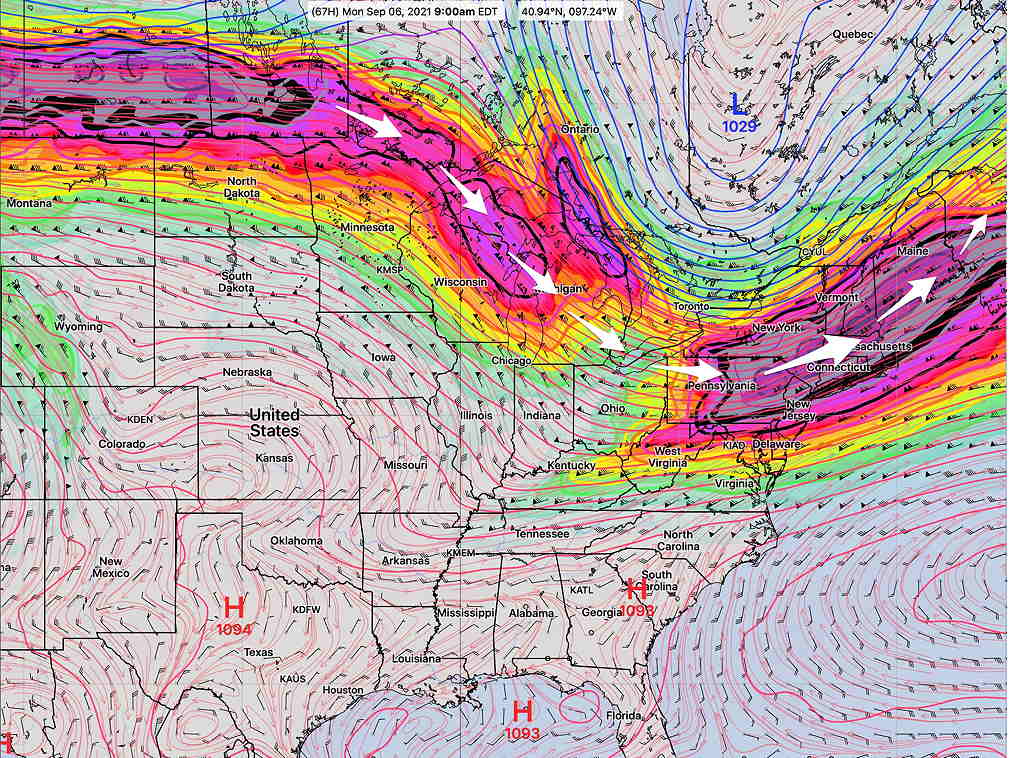 This upper level trough will likely persist for much of the coming week, meaning cooler temperatures than we've had for awhile. In fact, we'll be close to average temperature-wise over this weekend. (The seasonal average high temperature is 79-80º for this period.)
Saturday
A weak disturbance in the mid-levels of the atmosphere will rotate through early Saturday morning. Saturday morning will start cloudy, but after the the disturbance exits, mostly sunny skies are expected in the afternoon. High 76.8º ± 1.8º (NBM model, Blue Bell)
Sunday
Forecast Update Sun 10:05 AM: Clearly, the models weren't doing too good yesterday. The showers have moved in even earlier than forecast. I don't see any indication of this in last night's models. I'll have to talk to the weatherguy who was on duty last night. 🙂
Update: Saturday's models have increased the cloud cover on Sunday and several models have light showers earlier in the day, as early as 1-3 PM

Update: Latest HREF shows some very light widely scattered sprinkles between 4-6 PM Sunday—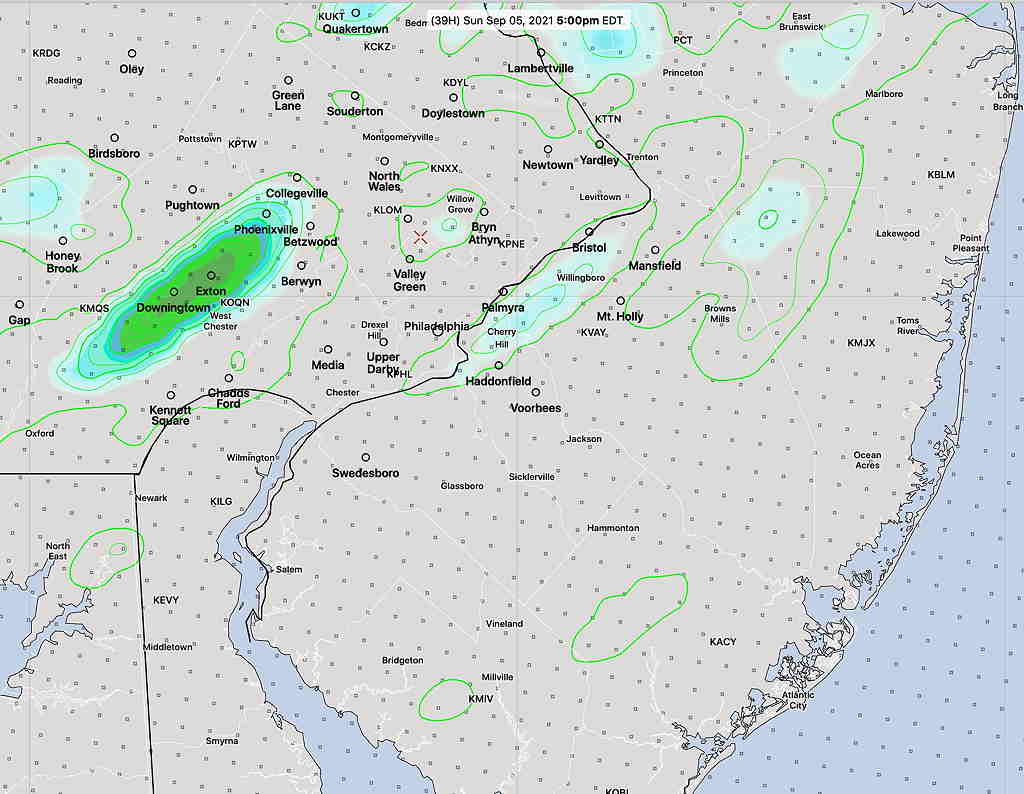 A warm front will slowly approach on Sunday, bringing considerable cloudiness for most of the day, but no showers until the evening. It's not a certainty that we will have any showers at all, and the NBM keeps us dry. High 77.8º ± 2.8º (NBM model, Blue Bell
High 76.8.8º ± 3.9º (NBM model, Blue Bell) ( high spread!)
A weak cold front moves through Sunday evening and night. High pressure builds in for Monday.
Monday
Update — original forecast back on track.
Some light showers with the cold front may linger until about 7 AM Monday. Then clearing for sunny skies.
High pressure builds in for sunny skies. A weak upper disturbance may bring a few fair weather clouds late in the afternoon. High 80.7º ±1.2º (NBM model, Blue Bell)