Tues 6:31 PM Forecast Review — Our actual weather today was different than had been forecast by the models. Showers/thunderstorms came through earlier and traveled further east. The scattered storms forecast for the afternoon didn't develop, mostly because the atmosphere had been stabilized by the earlier storms. There are some showers and thunderstorms that will move in this evening, but are not widespread and are forecast to affect areas from Philadelphia and southward.
Update Tue 8:25 AM — Last night's models show a broad area of scattered showers and thunderstorms through the late morning far northwest of the city and then scattered activity throughout the afternoon in our area.
The HRRR shows the actual cold font moving though about 5-6 PM with more organized thunderstorm activity from 5 PM lasting as late as 7 PM -8 PM in the city.
---

Update Mon 9:45 PM — Tonight's early models have some disturbances moving through Tuesday morning. Some showers possible. The forecast CAPE values have increased for Tuesday afternoon along with the thermal instability and upper air support. A broad area of showers and thunderstorms are forecast for much of Tuesday afternoon. Some of these storms could be very strong.
---
Original post
A somewhat unchanging, blocked upper air pattern had given us the nice weather over the weekend.
A strong, almost stationary closed upper air low pressure system over Maine will rotate a cold front through our area Tuesday afternoon.
Update Mon 2PM: This morning's models show showers and thunderstorms a bit earlier, starting as early as 1 PM. Showers and thunderstorms are likely between 2-5 PM on Tuesday. (CAPE values will be over 1000 J/Kg, making the possibility of some strong storms. PWAT is in the 1.7″ range )
Cool beautiful weather, Wednesday through possibly Saturday, expected.
The upper air pattern continues to be stationary and blocked with the development of what is an "Omega Block" pattern: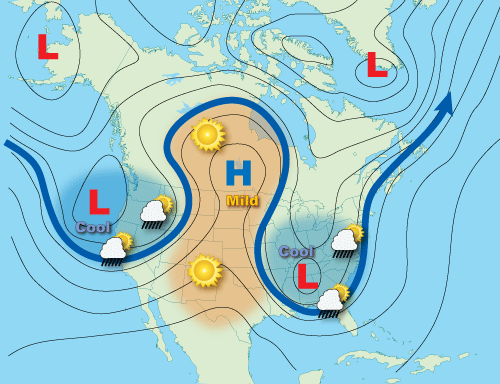 Here's the ICON model upper air winds for Thursday showing the omega block—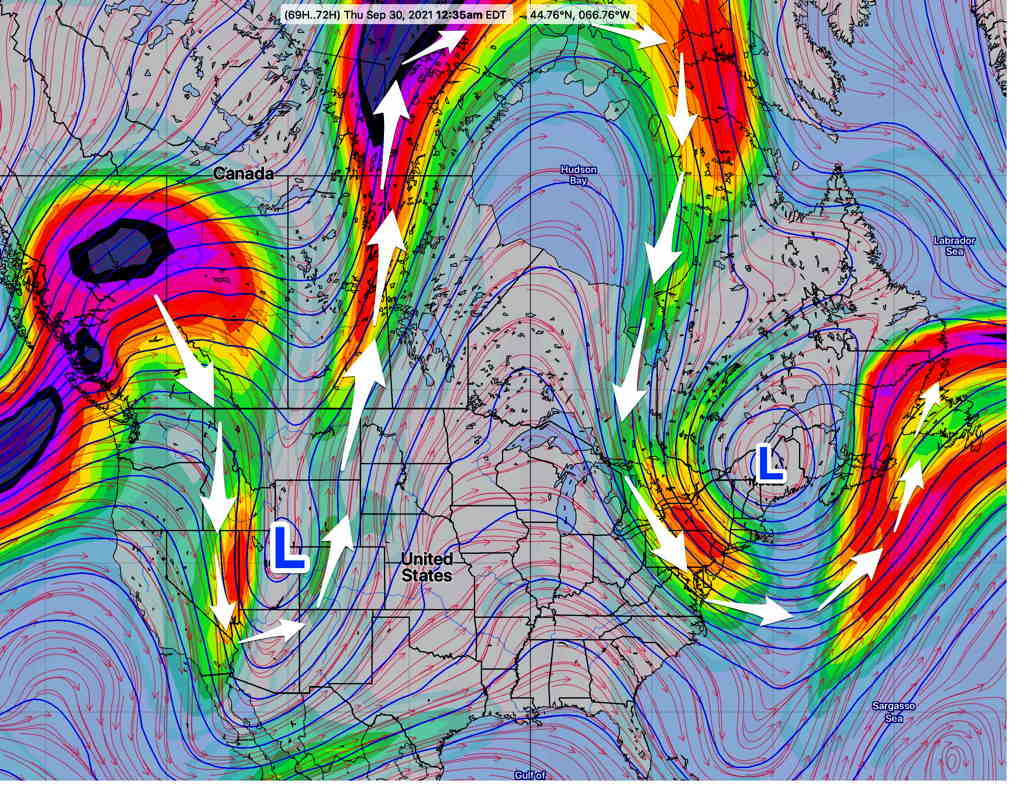 The blocked pattern may break down over the weekend.