Thu 04:15 PM Forecast Review — Here are the official NWS
snow totals
for the immediate PHL area for Wednesday night's snowfall.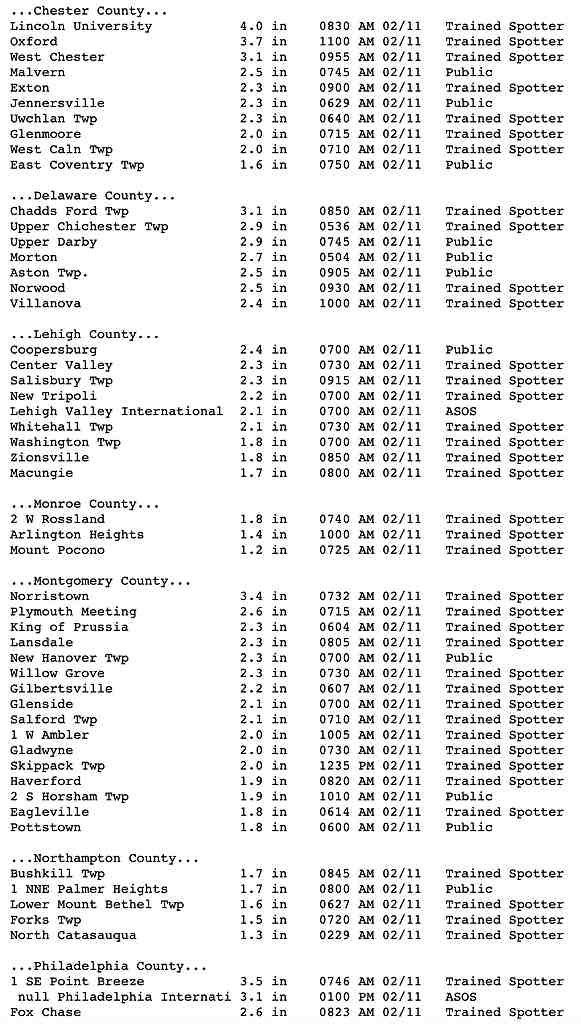 The GFS and Canadian GEM were too high, the NAM close but a bit low.
---
Forecast Updated Wed 10:50 PM —Tonight's GFS is unchanged from this afternoon's model run and remains about 1 inch greater than the NAM posted just below.   In past years, an average between the GFS and NAM models has worked. We'll know by mid to late morning tomorrow.
---

Forecast Updated Wed 9:45 PM —Tonight's HRRR, RAP, NAM and NAM-NEST models just became available and they have brought down the snow totals a bit from the afternoon models.  Here's the latest NAM—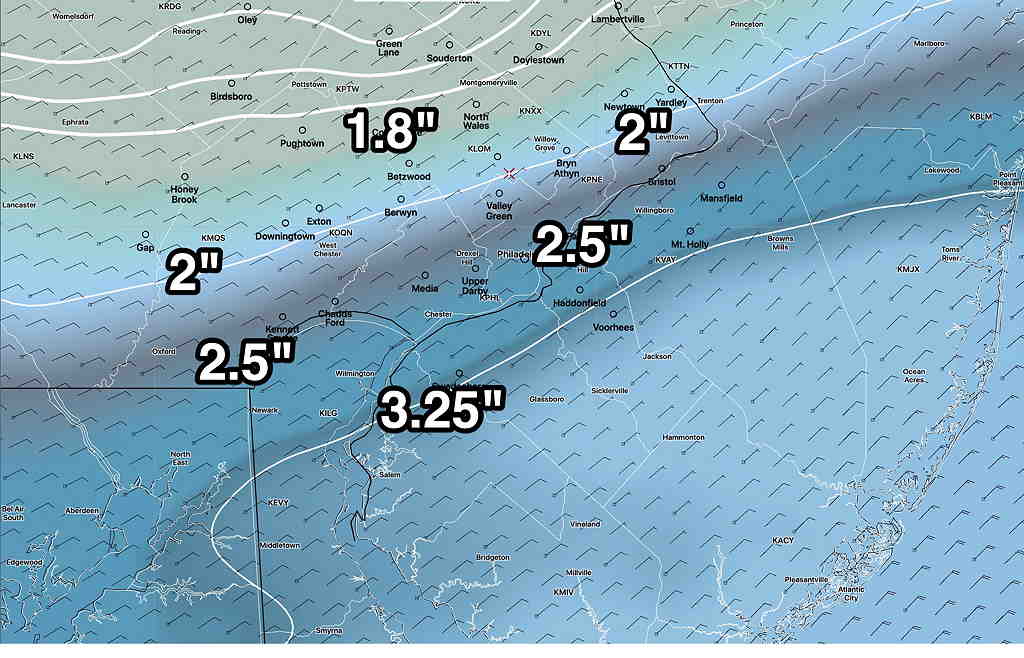 Also available at this hour is the new WRF-ARW, whose snow totals are similar to the afternoon ranges below.   So I think we're splitting hairs here, as we all know that the models can't really be this precise.  I think we're back to the 2-4″ range for the immediate Philadelphia area, less further north. 
The new GFS and Canadian models won't be available until after 10:30 PM.  If I'm still awake, I'll update! 🙂
---
Forecast Updated Wed 5:26 PM — The models are on-board with snow for tonight (Wednesday), developing between 8 and 10 PM and ending about 10 AM Thursday.   This afternoon's GFS has just come out (I'm using the soon-to-be-released GFS v.16 here)—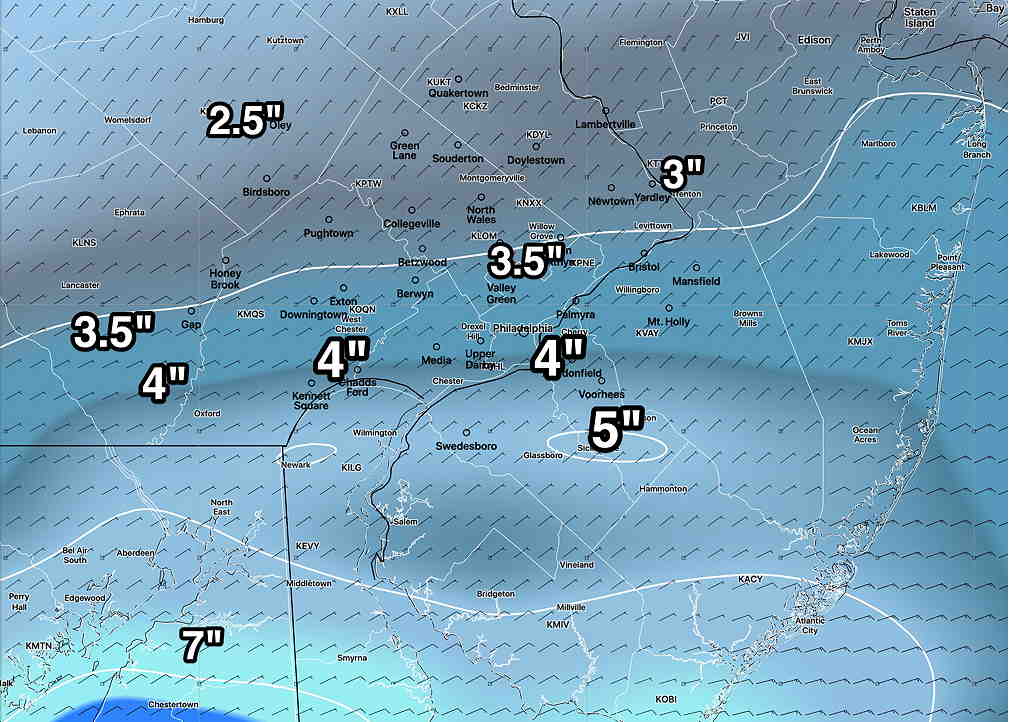 To present another viewpoint, here's the latest Canadian Regional "GEM" model—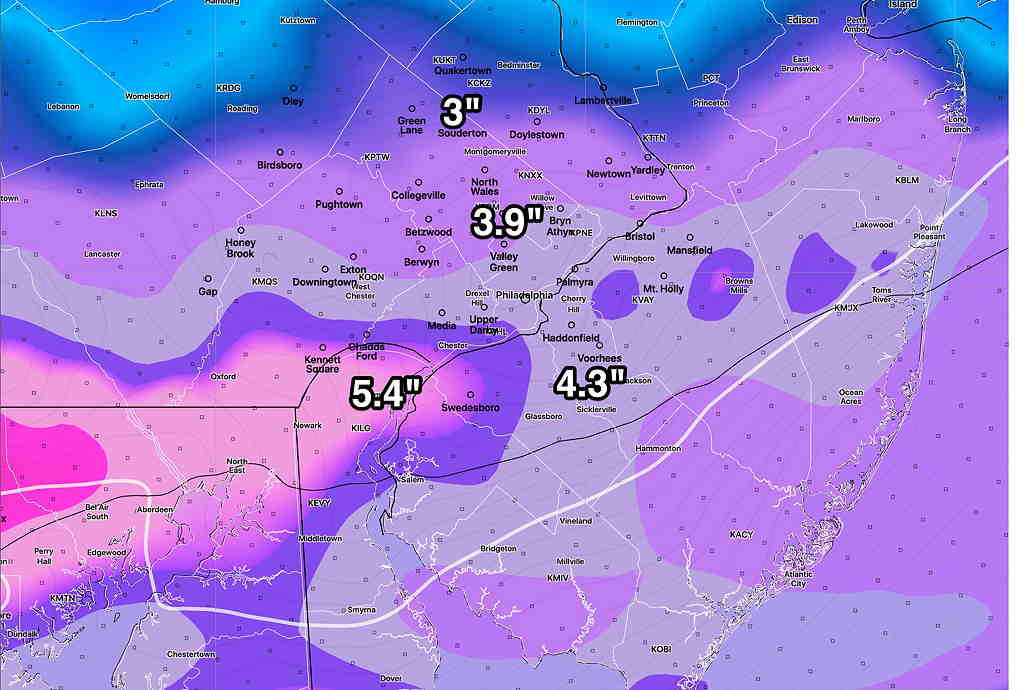 It still looks like the Friday storm will miss us, passing by to our south.  Another, more-developed storm is now scheduled for Saturday afternoon instead of Sunday.  This also looks like the bulk of its snow will pass to our south, but some accumulation is expected here. Stay tuned for updates.
---
Forecast Posted Wed 9:10 AM —
The latest models have converged on a similar snow accumulation forecast for Wednesday night into Thursday morning.  (At least that's the case right now. )
The impulse moving in from the west will pass just to the south of us.  We'll be on the cold side of the 'storm'.   As mentioned last night, the somewhat greater accumulations will be just south of Philadelphia.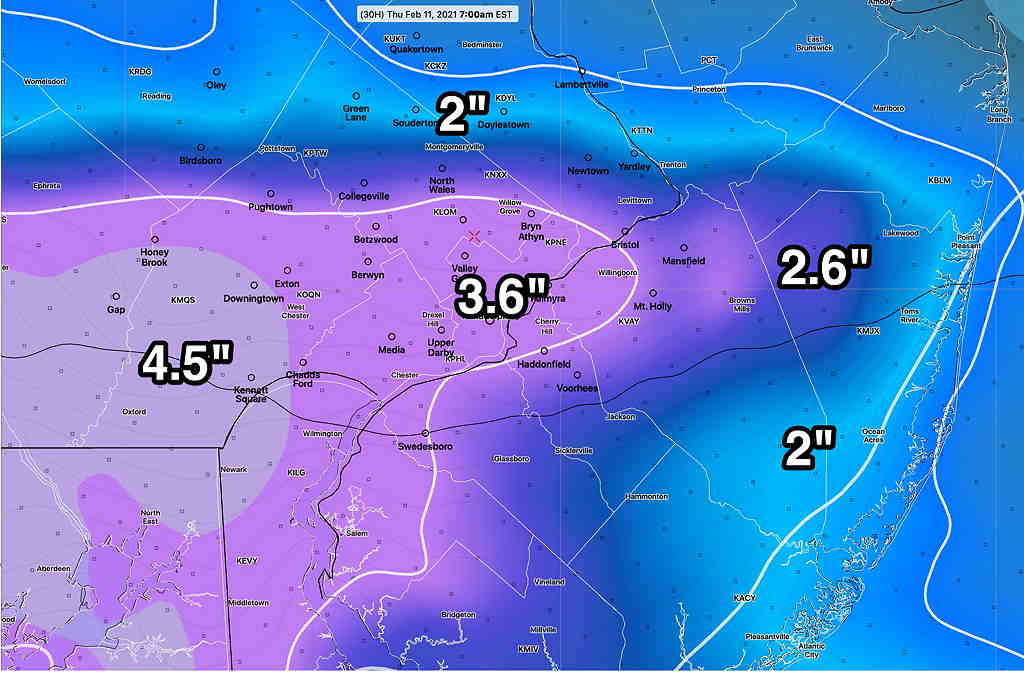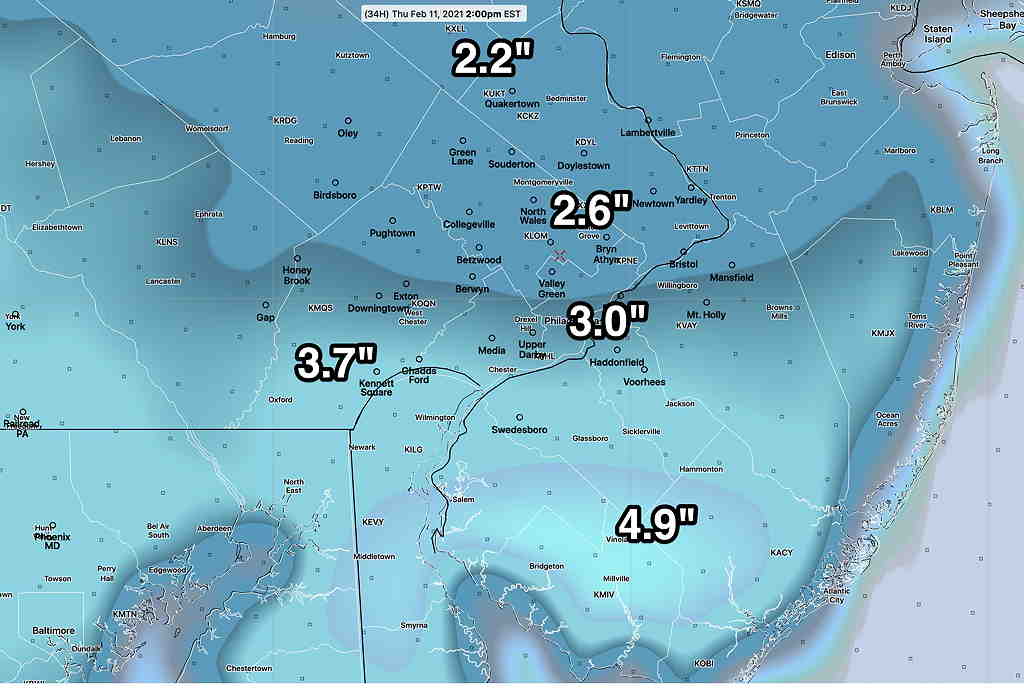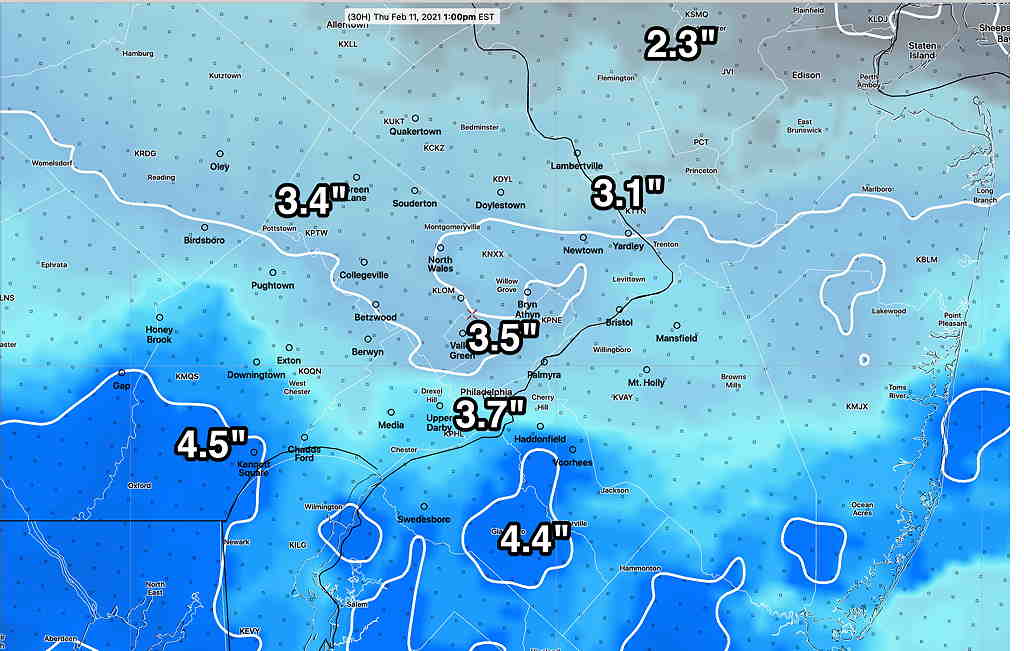 Things may change, as they always seem to do.  That said, there's pretty good agreement  with these models.
As for the second storm that had been expected to affect us later Thursday into Friday, it appears it will be moving to our south, essentially missing us.
There's additional uncertainty about the weekend storm; its track seems to be further south as well..  Stay tuned.