Forecast Updated Fri 5:35 PM — This afternoon's models are pointing to a more significant snowfall for Sunday, starting before daybreak and ending in the afternoon.  Most of the immediate Philadelphia area will be all snow.  Using my old technique of snow-water equivalence,  6-10 inches of snow is possible in the immediate PHL area.  The  ICON model shows these snowfall total—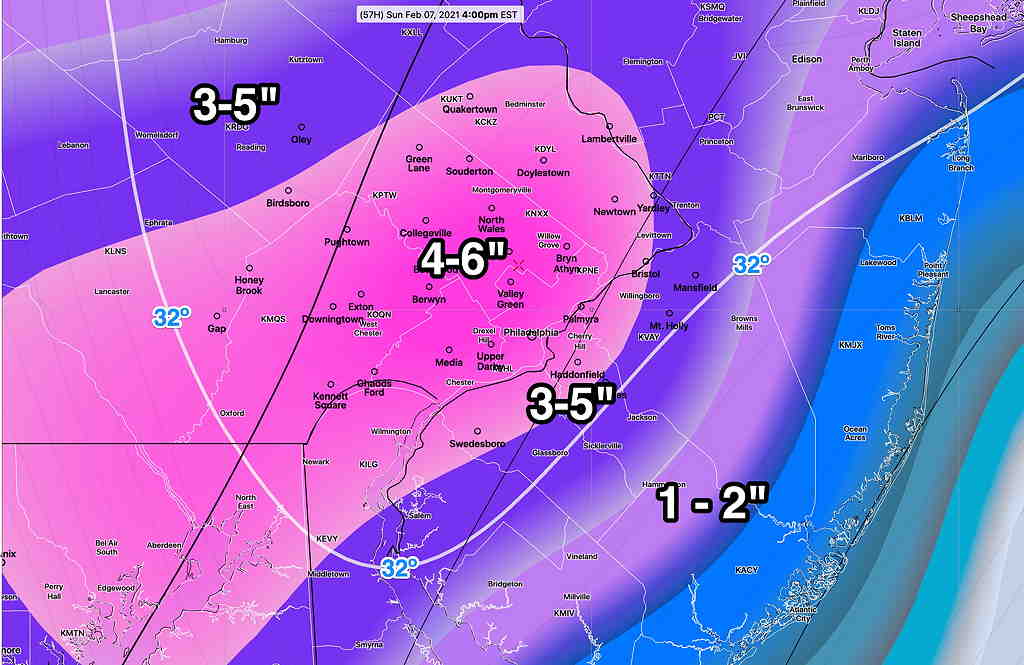 The latest NAM model forecasts higher amounts by 2-3 inches from the above values and the GFS is on the upper end the range shown.
---
Forecast Updated Fri 11:51 AM — The latest GFS model has 2-4 inches of snow in the immediate Philadelphia area, starting Sunday  very early morning and ending early to mid afternoon.  Temperatures rise slightly above freezing in the afternoon.
The Canadian GEM 4 inches.  The ICON model has 4-5 inches of snow.  The NAM 4-6 inches.   More details later Friday with the regular "Weekend Weather Forecast".
---
This week's models have been inconsistent with a forecast of snow for this coming Sunday.  The European (ECMWF) model was the first to predict this, while all models other models at the time kept the development and track to our south, missing us.
The German ICON model joined the ECMWF yesterday for a storm for us, but the GFS and Canadian Global continued to predict less phasing and a track to our south.
This morning, the GEFS, GFS and ICON show possibly 4 inches of snow on Sunday.  The ECMWF, the first to predict this,  now has the storm missing us to our south.  The Canadian has it missing us.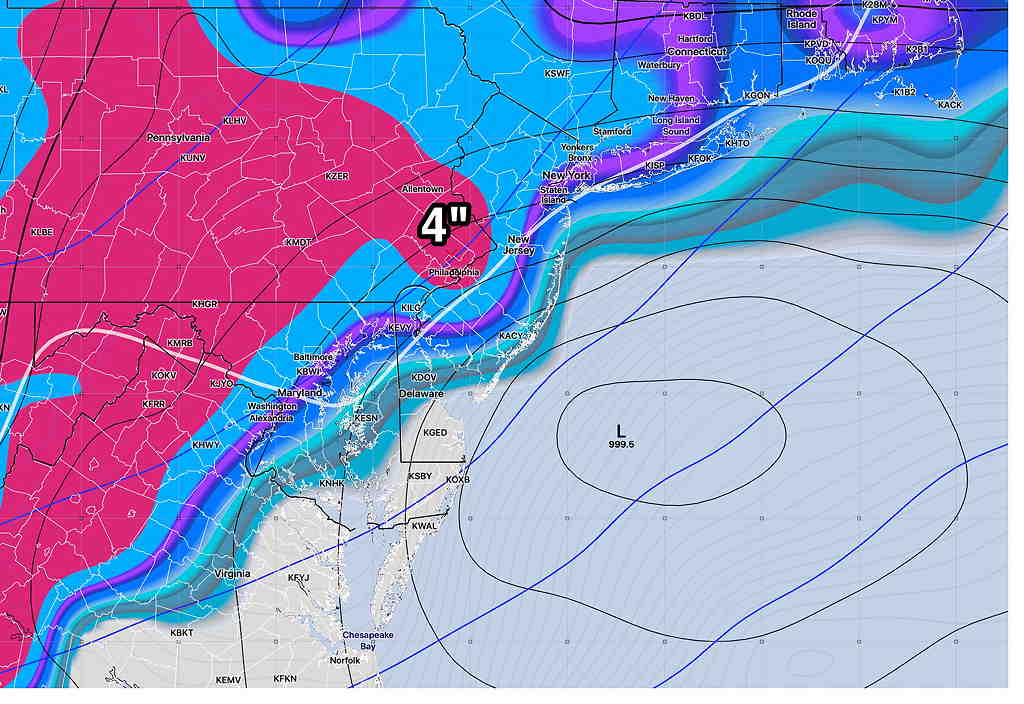 So there's uncertainty, but the possibility remains of another coastal storm affecting us during the early part of Sunday.   Stay tuned…