More storms and very cold weather on the way
Forecast Update Thurs 10:25 PM— Tonight's models are suggesting that light mixed precipitation may start Saturday afternoon.
---
Earlier this week it became clear that an imminent plunge in cold air from Canada would be the ingredient for stormy winter weather here.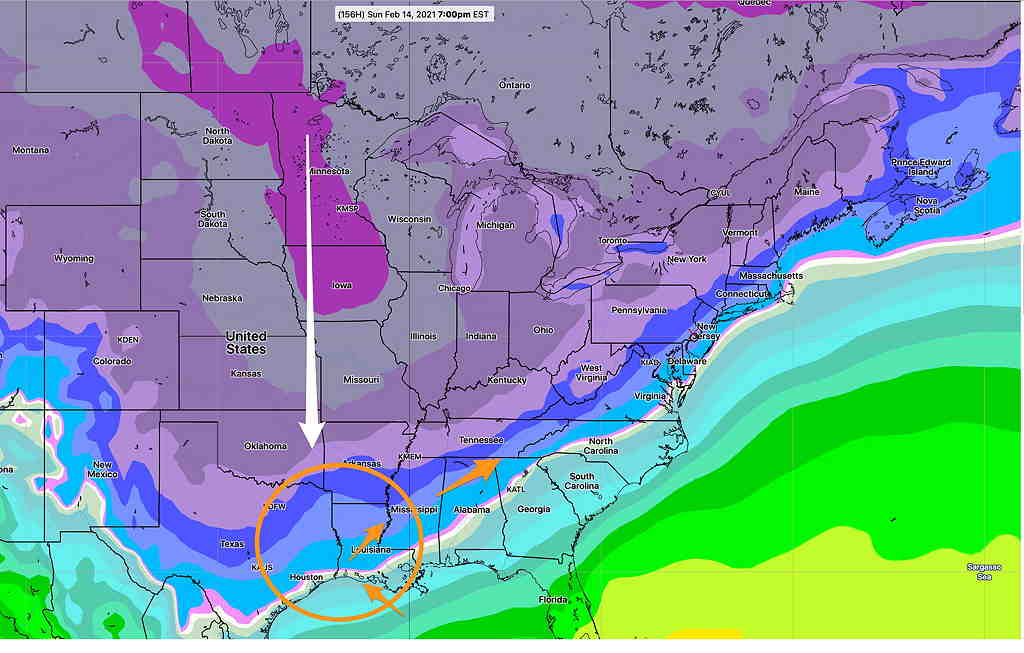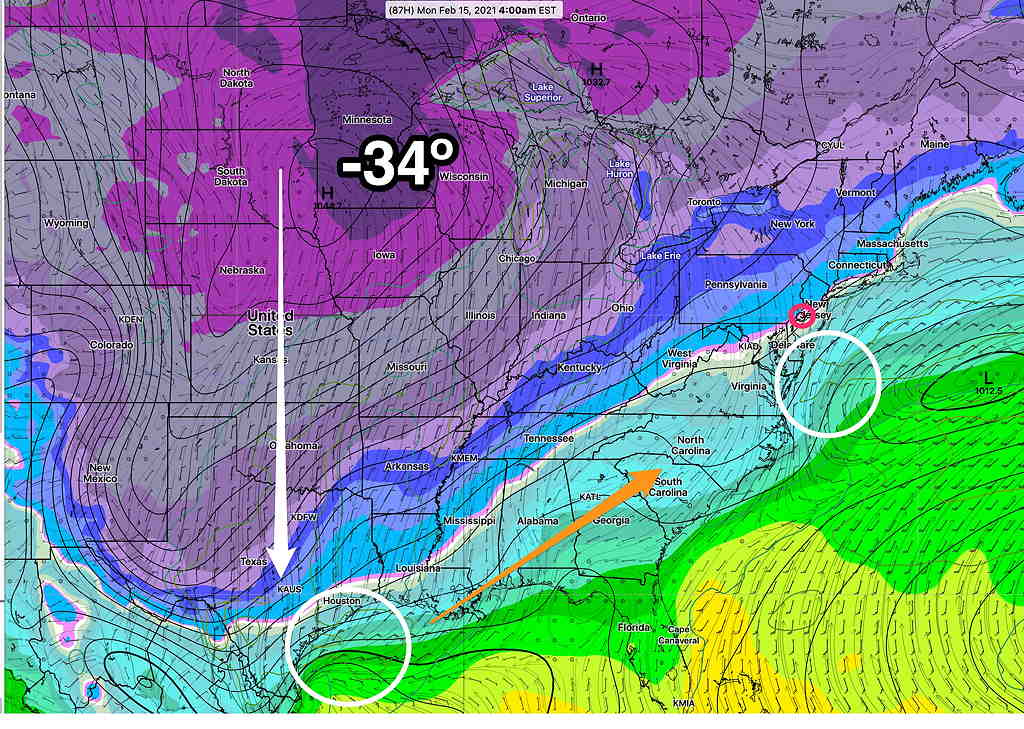 Monday's forecast for three storms hasn't played out as expected— the plunge and amplification of the jet isn't exactly what was forecast.  The cold air is deeper than forecast in the Midwest and moving more south than southeast.  
We had the first snow last night.   Tonight into Friday's storm will move south of us, missing us giving us a rest.
Saturday will be mostly cloudy and continued cold.
The next storm will affect us on Saturday night through Sunday. Right now, a light, mixed (sleet-freezing rain-rain) precipitation event is what is forecast with the main system moving to our south.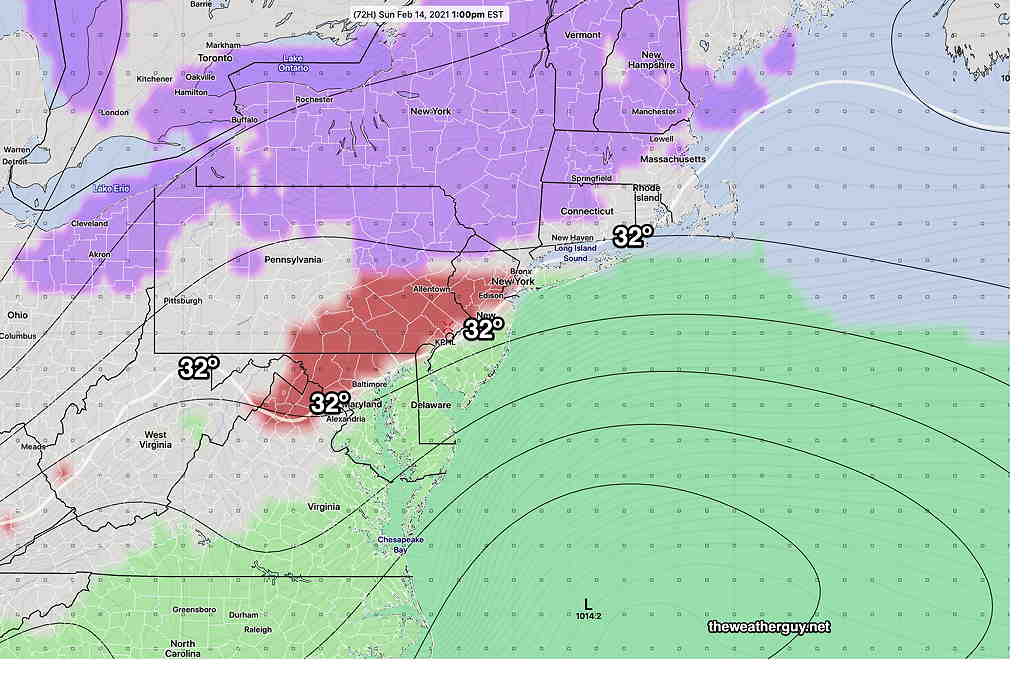 We'll have mostly sleet and some snow with this Saturday through Sunday system as warm air is expected to move in from the Atlantic.  On Sunday, we may have our high temperature for the entire next week of about 37º!  It would not take much for this forecast to change in to either a snow storm or a miss.   But the models are in general agreement that it's going to be a sleet mix with little accumulation.
The next significant storm is expected Monday night into Tuesday.  This may give us 4-6 inches of snow. Of course, it's way too early to predict accumulation.
Following the Tuesday storm, temperatures will get into the single digits at night. 
Stay tuned for further updates..