Updated Wed 07:40PM — Today's models continue with the idea that some light rain may graze us early Saturday morning.  No snow.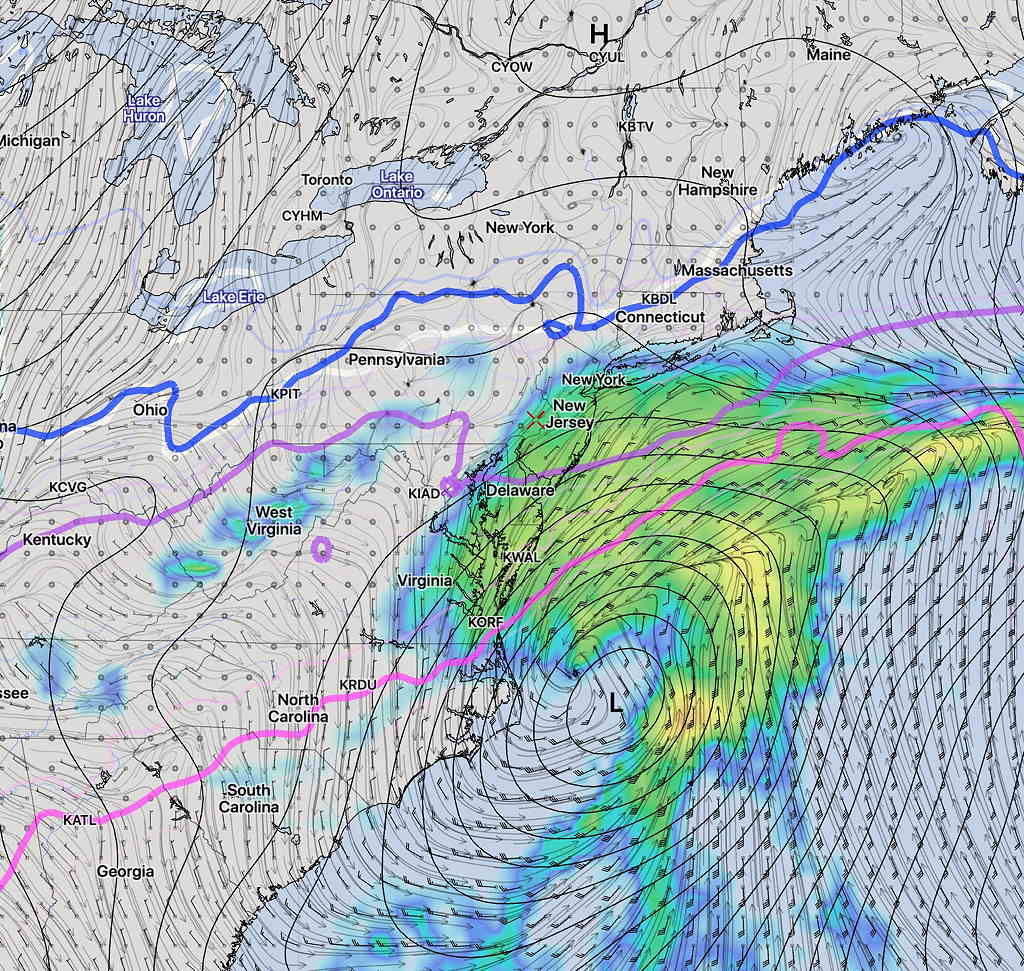 The NAM has backed off of last night's snow forecast and shows only light rain showers possible before daybreak Saturday into Saturday morning.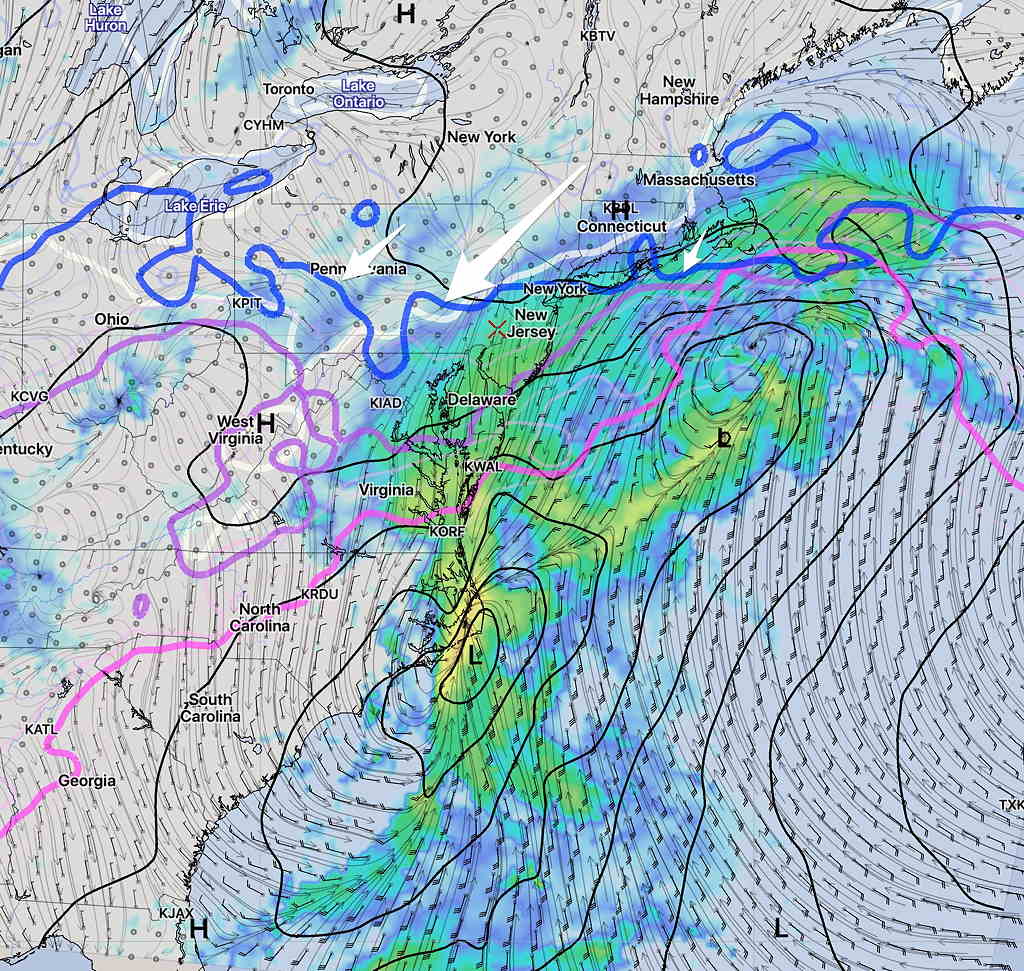 What's fascinating about this weather event is how far apart different models are with the development and location of the low pressure system at this point in time.  Here's the Canadian Global model: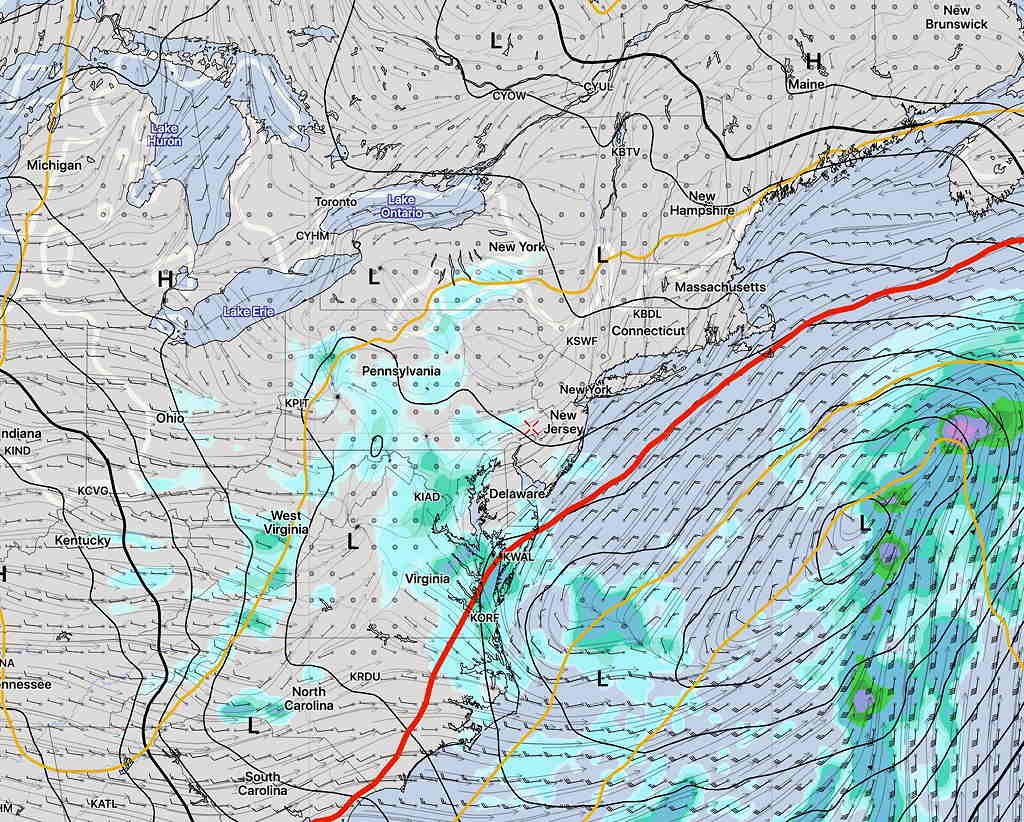 ---
…from Wednesday morning—
So, things seemed very clear last night with the forecast for Saturday.  Most of the models had the storm well east and south of us, barely affecting us. The Canadian and ECMWF are still south and east, with no precip here.
That's also still true of the GFS and GEFS, but not so clear cut with the  higher resolution NAM that has just come into forecast range (84 hours is the max forecast horizon for the NAM).
The NAM runs from last night and early morning have the storm side-swiping our area with a coating to an inch of snow early Saturday morning: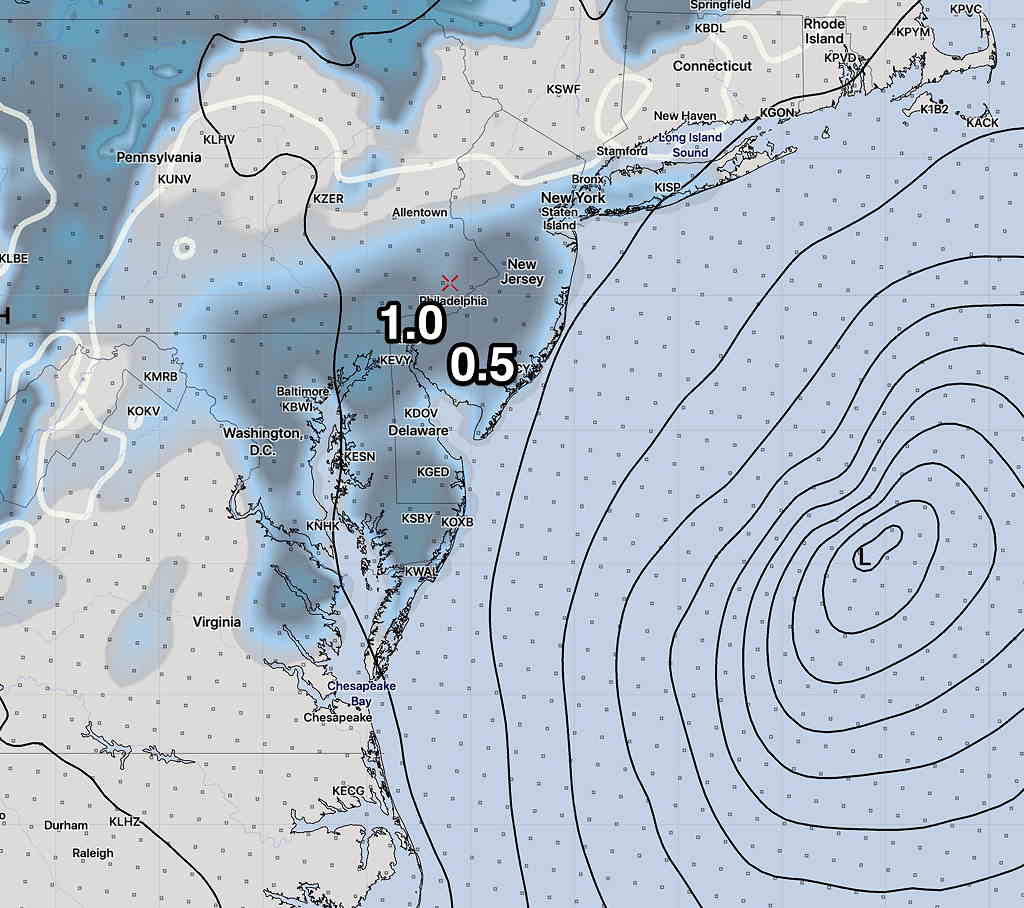 The German ICON ensemble model has a somewhat similar snow depth of less than an inch further west: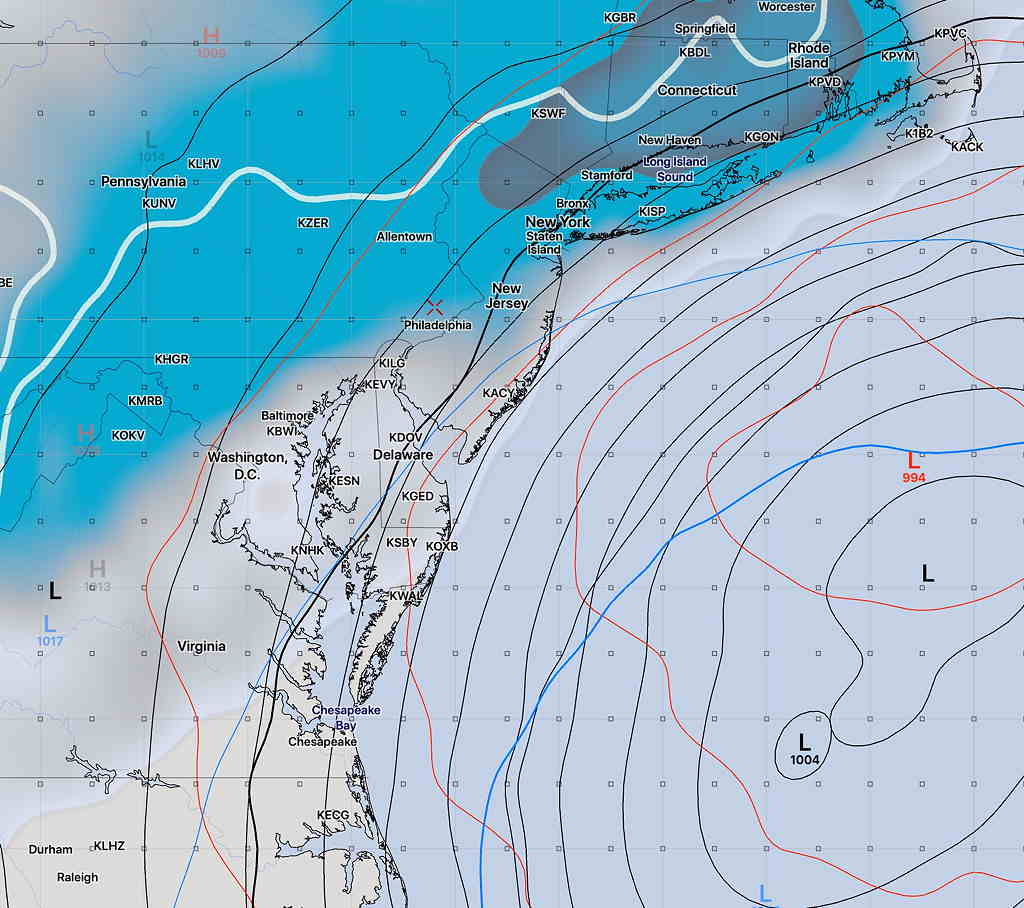 The GFS, showing no snow,  has done the best this year.   I'll keep an eye on it.