The upcoming week looks to be a relatively active weather week compared to the past few weeks.
Tuesday—
The storm expected to pass to our south on on Tuesday is showing less development and less moisture. Additionally, it now appears to move in later Monday evening and gradually exits during the day Tuesday.
Warm air appears to be brought in about 2000-3000 feet above ground level.  The predominant precipitation type will be sleet/freezing rain, then light rain on Tuesday instead of snow, after a small accumulation Monday night.  Total accumulations have reduced to under 1 inch for most of the immediate Philadelphia area—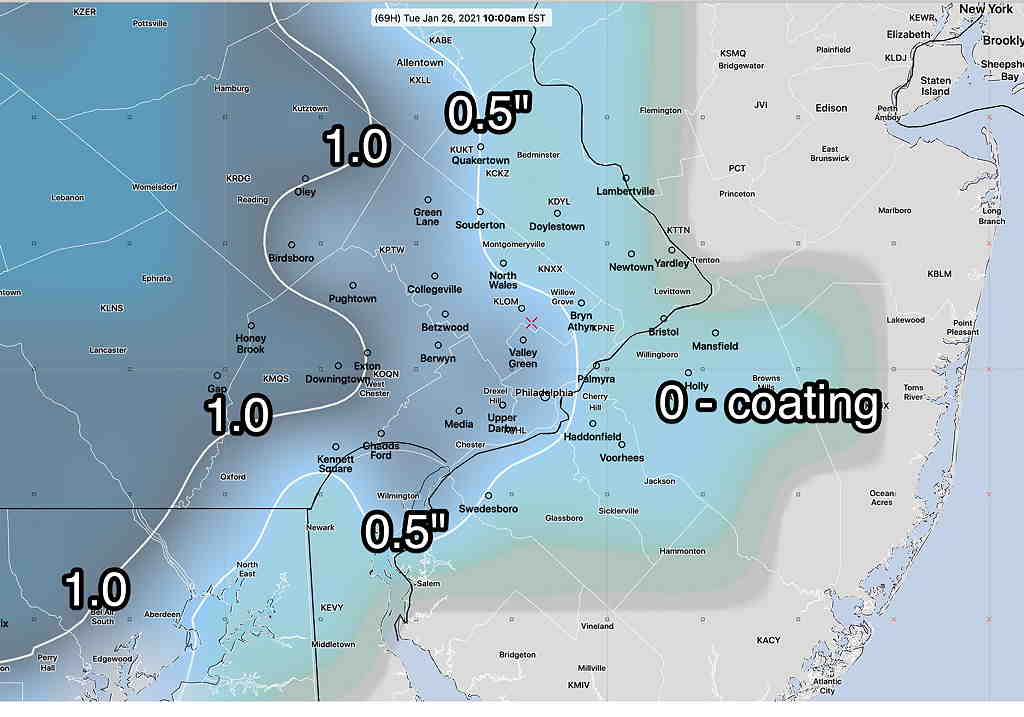 It appears that light rain showers, may linger on and off into the day Tuesday, tamping down or melting some of the small accumulation we receiving Monday night.  The main issue may be early Tuesday morning with some icy areas and perhaps some freezing rain in some areas—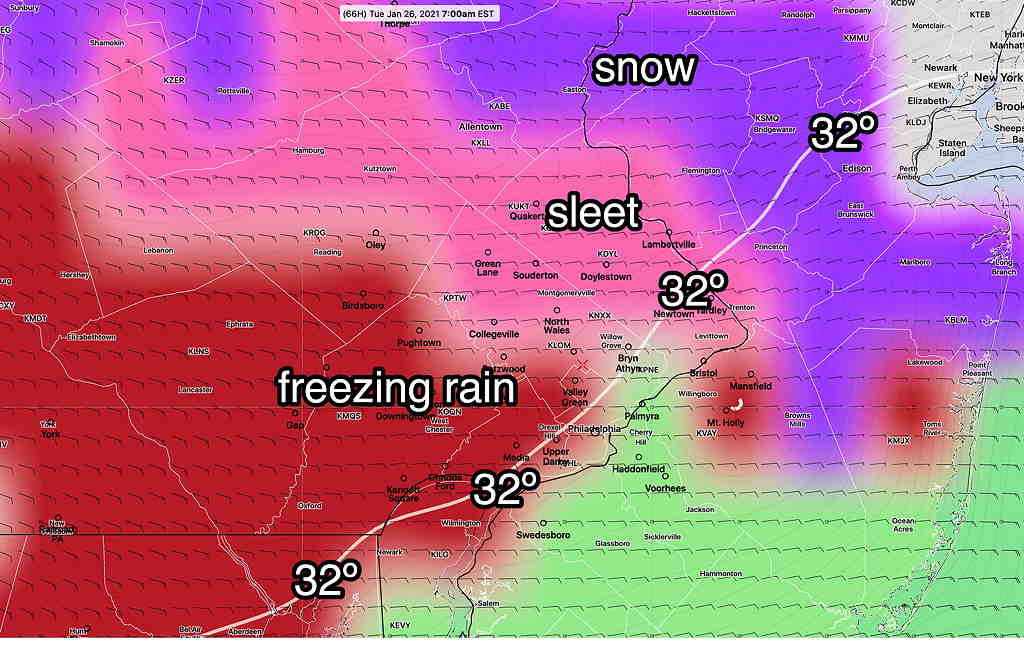 Thursday—
Yet another storm is now showing moving to our south on Thursday. This storm is expected to brush us with light snow Thursday morning, however there is a possibility of greater intensification with this system—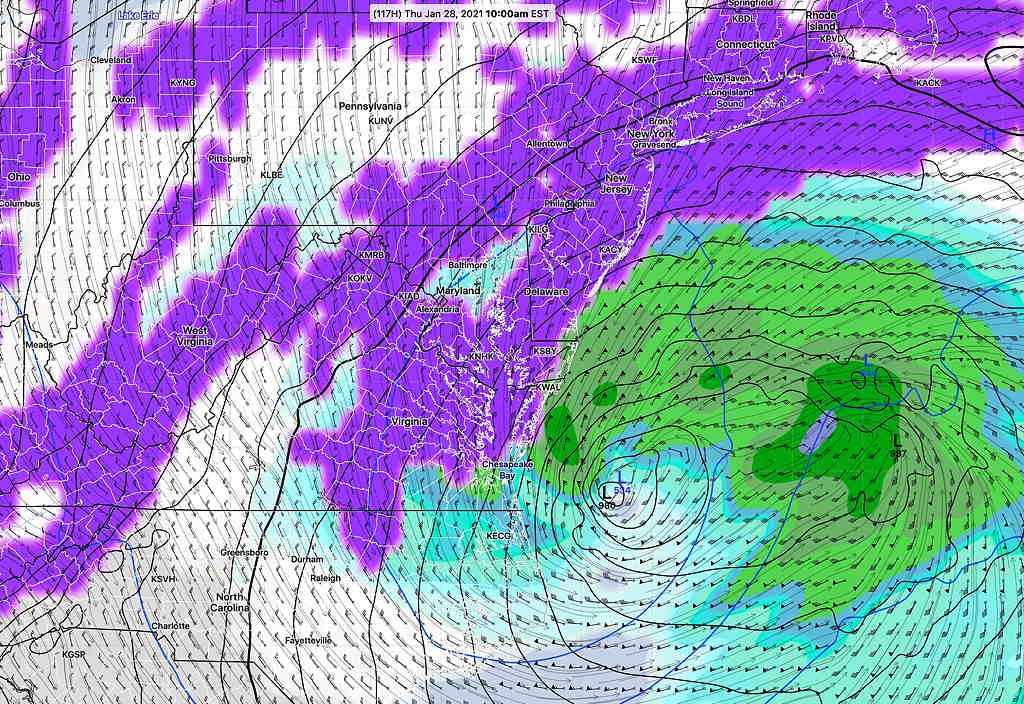 Currently, only about 1 inch of snow is expected with this Thursday storm.
Stay tuned.