Updated Tues 08:24 PM—  Today's models continue with the trend of the system moving faster past us (early Saturday) and mostly missing our area.  Any precip falling will be light and will be rain. The latest GFS and GEFS have it missing us entirely.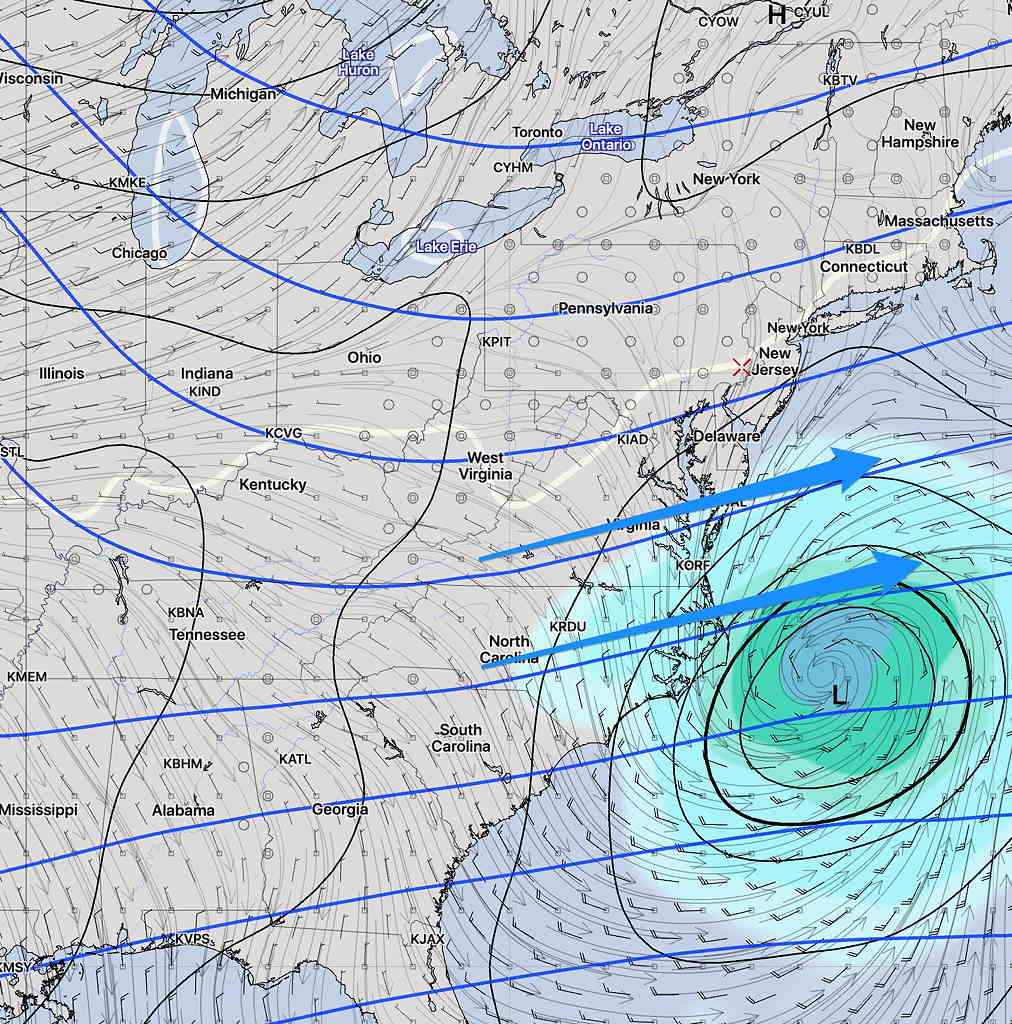 ---
From earlier Tuesday—
I took a fast look at the GFS before I went to bed last night and thought things had changed.  Too fast a look.  Things on the surface appeared to have changed to more snow, but not really.
This morning, I had a chance to look at the GFS, GEFS, Canadian, German ICON (yes, a new model for me) and ECMWF.    Here are the trends:
The GFS has taken a more westward track but is faster and warmer aloft.  So the new GFS gives us some rain here Saturday morning, but no snow.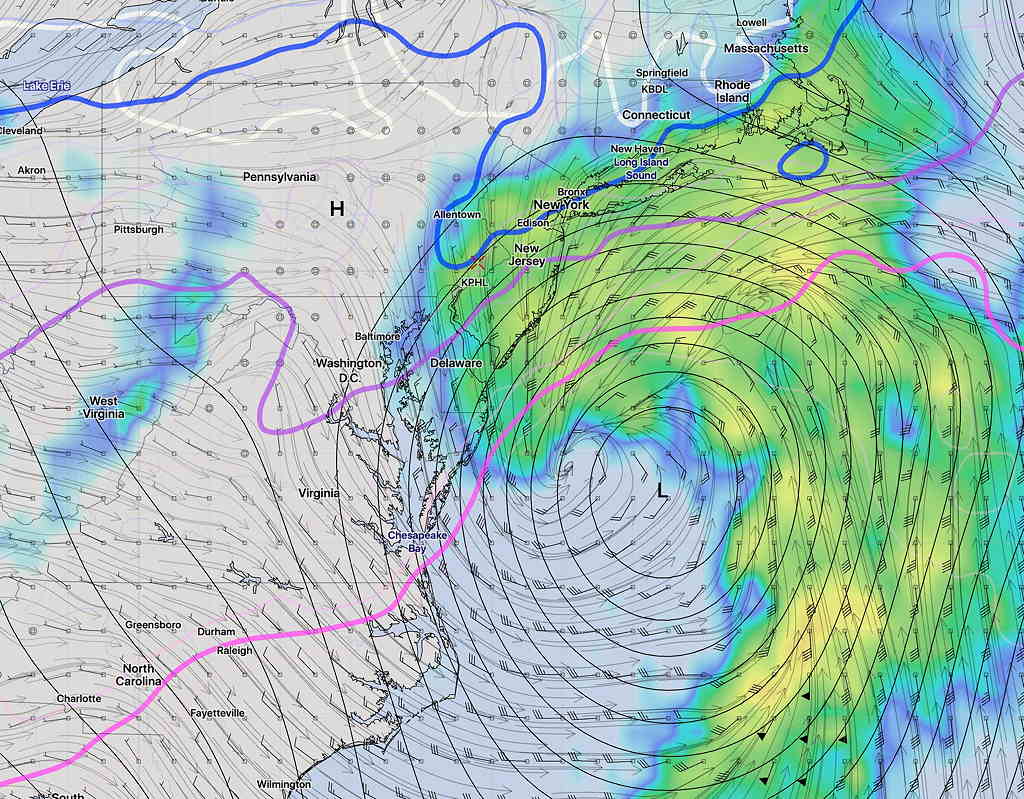 The ECMWF, the Canadian and GEFS have different timing, with the Canadian having two separate centers, both  too far off-shore.  The other models' placement is too far east.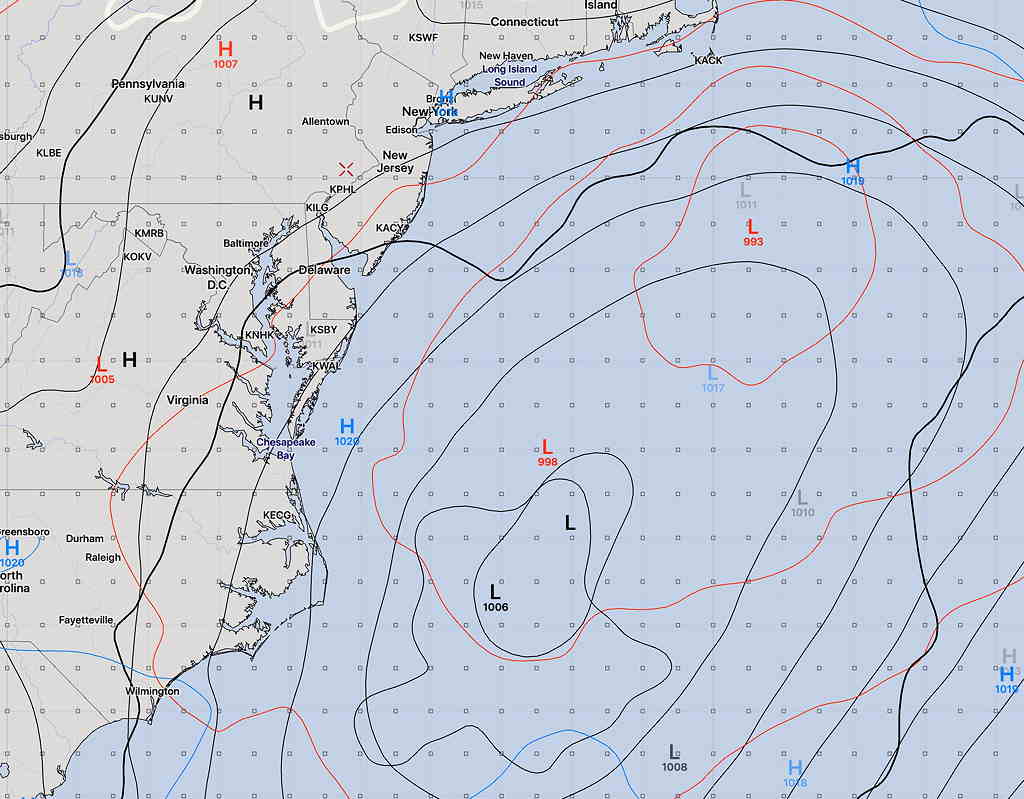 The ICON ensemble shows low pressure systems possible in various timing and locations, based on 10, 50 or 90 percentiles of possibilities.  All far to our east.
So the models show a storm that's too far east, too under-developed or too warm or combinations of the above.  It doesn't look like a snow storm for our area.
Getting back to my comment about storm tracks last night:  The "track" of a storm and its structure/speed/moisture/intensity/dynamics are inextricably connected.
To use the "track" analogy, when a storm is forecast to take a different track, it's no longer same train on a different track.  It's an entirely different train.
Using the expression "it depends on the track of the storm" dismisses the complexity and dynamics of weather systems.