Forecast Updated Tue 9:02 AM — A quick update. From the latest GFS model v 16 (scheduled to replace the existing GFS model and become the operational GFS on March 16th) A picture's worth a thousand words—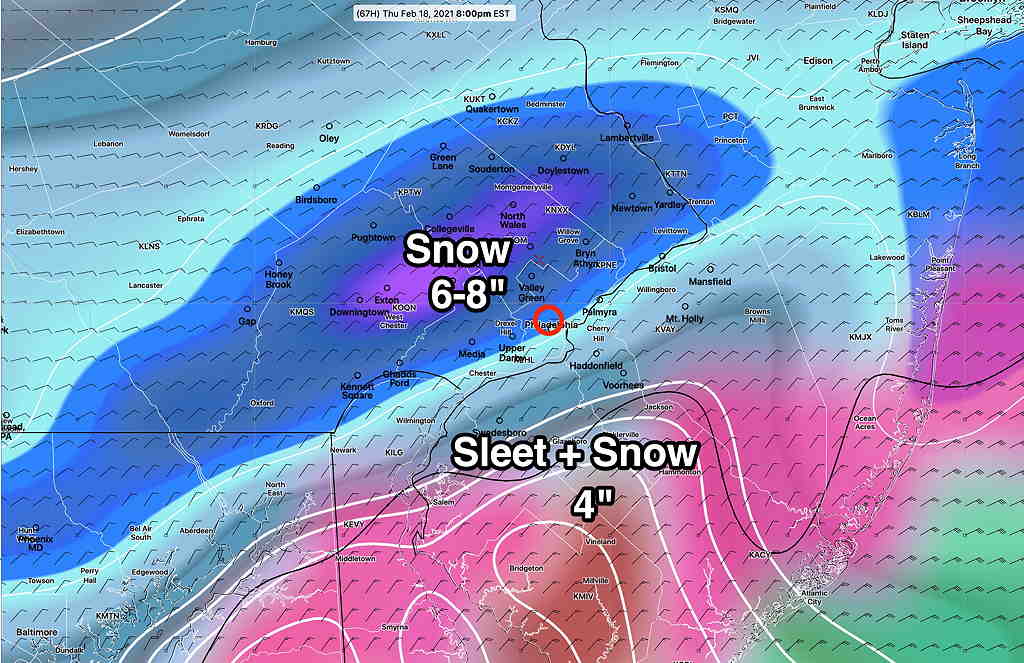 Snow starts between 6 and 9 AM Thursday.
Next update early evening Tuesday. Stay tuned.
---
Mon 09:59 PM Update — Tonight's NAM has joined the rest of the models and now has snow at the start by 6-7 AM with 3-6 inches from the city north before the snow changes to sleet about 10AM – 1 PM.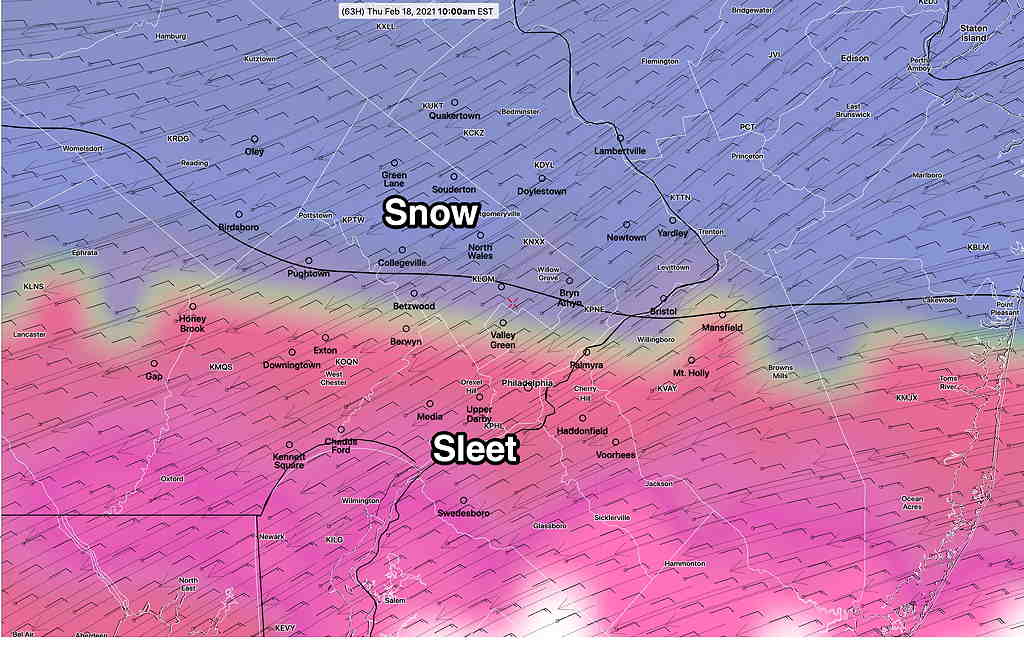 Expect further changes.
---
From this afternoon…
A complex winter storm system will approach on Thursday morning and develop a secondary coastal low later Thursday. As usual, there's considerable spread regarding the precipitation type and amounts.
I'm going to start with my own mantra—
"Never ignore the NAM model"
While the current GFS, ICON and Canadian GEM have about 3-5 inches of snow, starting about 7-9 AM Thursday morning , the NAM has it starting as all sleet, little snow, and changing to sleet- freezing rain by about 1PM—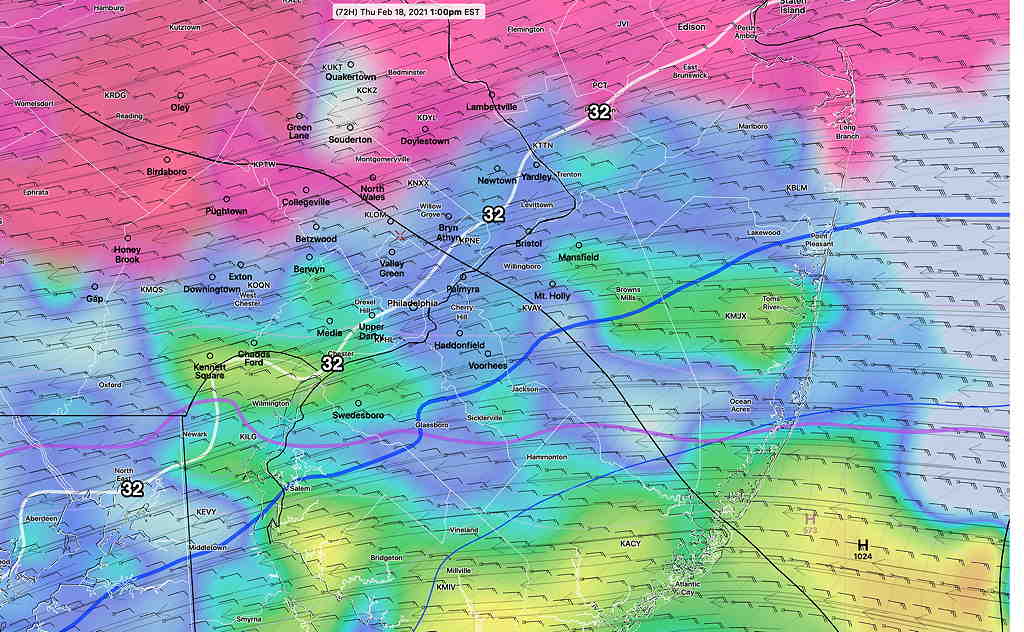 The GFS has it starting as snow, but changing to sleet and freezing rain much later in the day Thursday. The GFS shows 5+ inches of snow.
If we follow the NAM mantra, the GFS is over-predicting the snow.
The Friday time frame is beyond the forecast range (84 hours) of the latest NAM, but the GFS shows a secondary coastal low development with continuation of precipitation through Thursday night. The GFS doesn't currently show much snow at the back end of the storm.
A very interesting storm system. Stay tuned!