Saturday Update: The period from January 16th through January 20th continues to show a strong signal for coastal low development and possible snow.
Low pressure that brought clouds on Friday will move east and away from us on Saturday.  High pressure will build in on Saturday with mostly sunny skies, but occasional cloudiness from the upper air trough may move in late Saturday—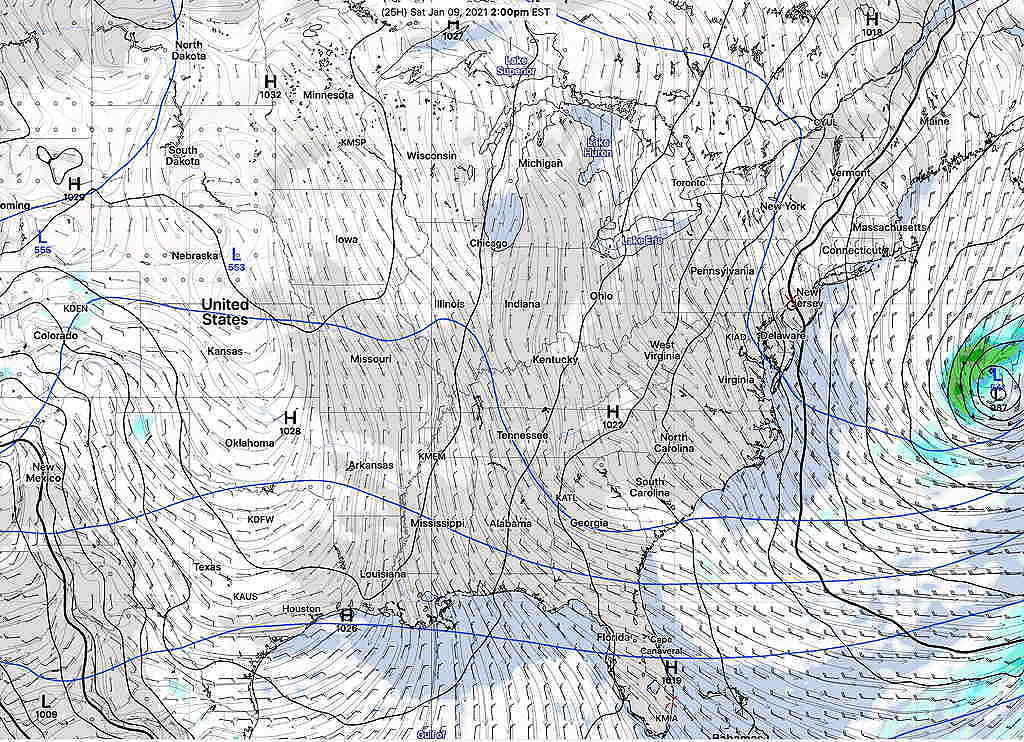 Saturday—
Mostly sunny, some mid level cloudiness moves in during the mid afternoon.
High temperature 40.3º sd 1.4º (NBM model) Blue Bell.
Breezy, winds NNW 5-12 mph with some gusts to 20 mph mid-day.
The upper flow briefly becomes a slight ridge on Sunday. Skies on Sunday remain mostly sunny here as a low pressure system develops near the Gulp of Mexico—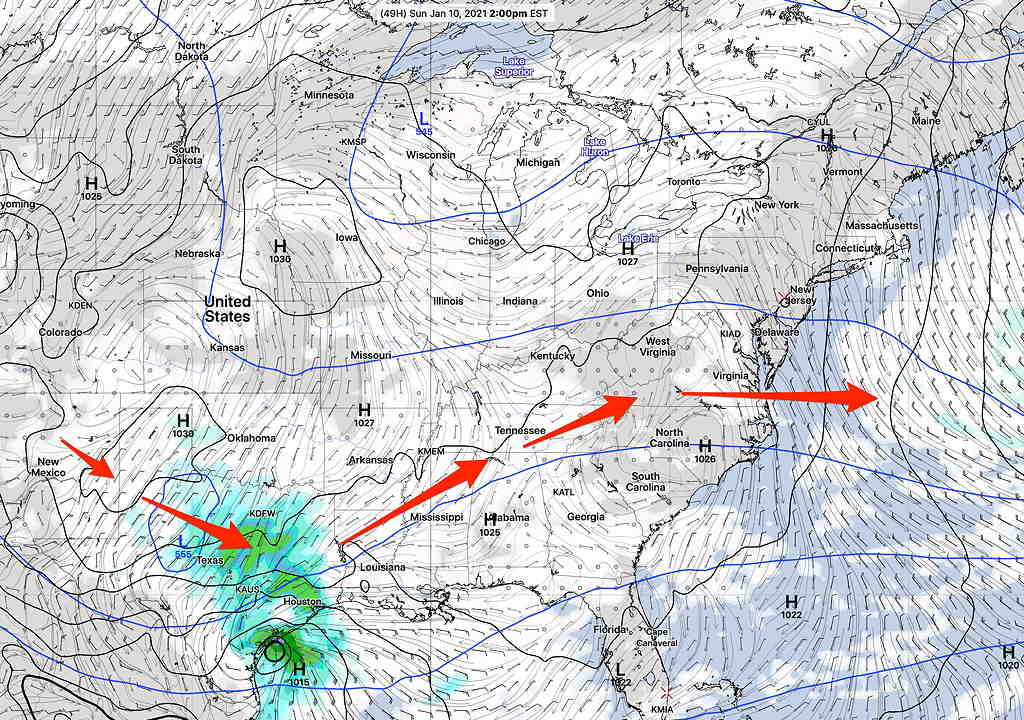 (Seasonal averages this week— high 40º low 24º Blue Bell)
Sunday—
• After early morning clouds, mostly sunny,
• High temperature 41.9º sd 1.9º (NBM model) Blue Bell.
• Light winds from the NW
The low pressure system developing on Saturday will pass to our south Monday into Tuesday. Most models (except the Canadian and German ICON) have the light snow shield missing us. The trend has been for the light snow/flurries shield to be a bit further north.
User Feedback Requested: 
Users, would you like  to see all  updates posted to Twitter or just the major new posts (as currently done)?   Thanks!
This survey expires on 1/20/21