Following a cold front passage on Monday, temperatures will get colder than average for our area for most of the week and coming weekend.
A highly amplified jet flow will result from cold air dropping south from Canada and warm air pushing up the central US.  We'll be on the cold side of this seesaw at least through Friday.
The statistical/ensemble version of the GFS, the GEFS (Global Ensemble Forecast System) shows the configuration of the northern jet flow as well as the configuration of the southern stream for Friday at 1AM —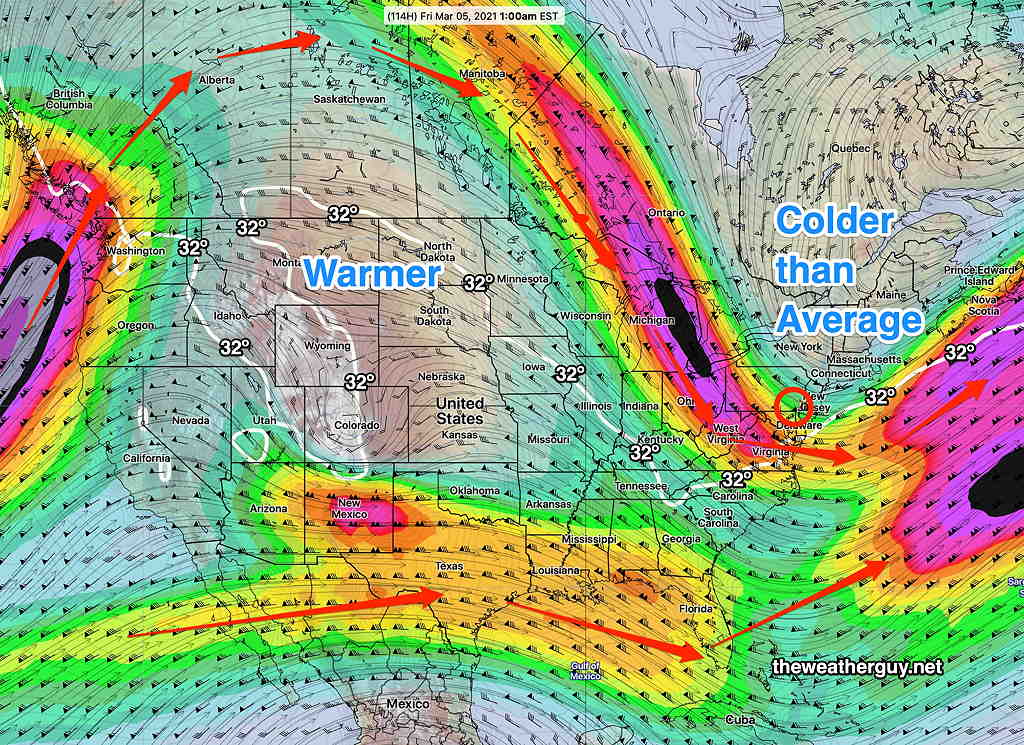 Things will be cold for our area, but quiet storm-wise.
As a character on a popular TV comedy series might have put it "NO STORM FOR YOU."
Things look even quieter next week.
Then again, the current predictions of the jet configuration is a major change in the model forecasts from just a day ago. Things could always change.