Thur 08:49 PM Update— Tonight's models suggest any wintry precipitation on Sunday will be well north of the Philadephia area and suburbs.
An active weather pattern with a series of systems and fronts will affect the Philadelphia area from New Years Eve through Sunday.
Tonight (New Years Eve), a cold front will continue slip to our south. Additional showers broke out this afternoon, but no rain is expected this evening.
Thu 05:35 PM Update —Falling temperatures tonight may result in some black ice on roadways later tonight.
On Friday, the same front will slowly move back as a warm front, as low pressure moves up through the Great Lakes. Rain will return between 12 noon and 3 PM Friday and there may be some mixed sleet and freezing rain in the northern and suburbs.
For Friday, freezing rain (red shading) is predicted by the NAM-NEST very far northwest, but it wouldn't surprise me if it's underestimating the wintry mix at the start and some sleet is falls closer to the city, north of the lavender line (upper level freezing) shown below—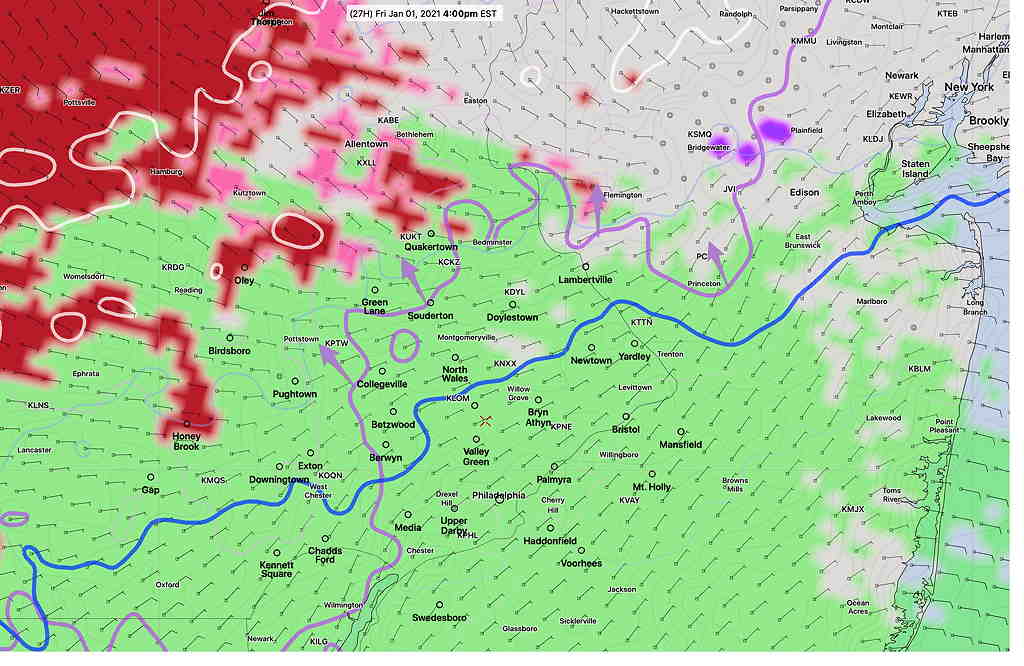 Eventually, there will be a changeover to all rain even north of the city as the warm passes through.
Saturday features clearing and some sun. It will be unseasonably mild, with highs in the low to mid 50s.
Things get interesting Sunday, as the low pressure system near the Great Lakes spawns a coastal low off of Virginia—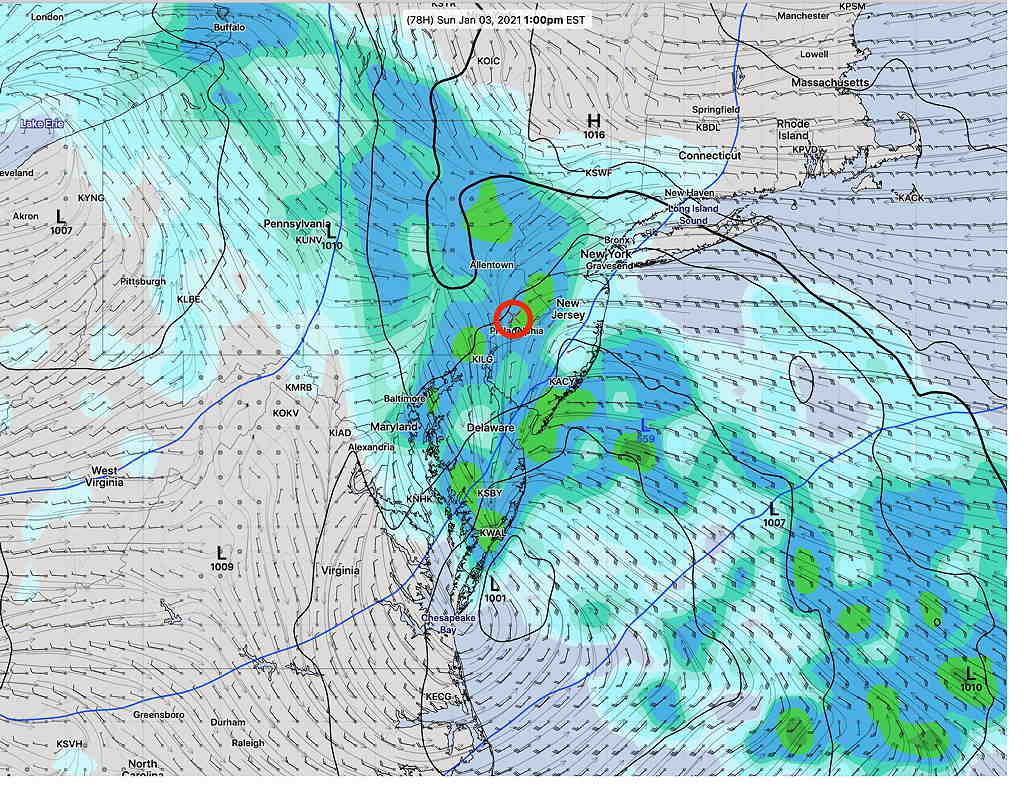 Most models (and the model blend) have rain for our area on Sunday, but the latest "parallel GFS version 16" has greater low pressure intensification and more cold air on the northwest flank of the storm.
As a result, the new GFS version 16  is showing some snow and accumulation for Sunday afternoon north and west—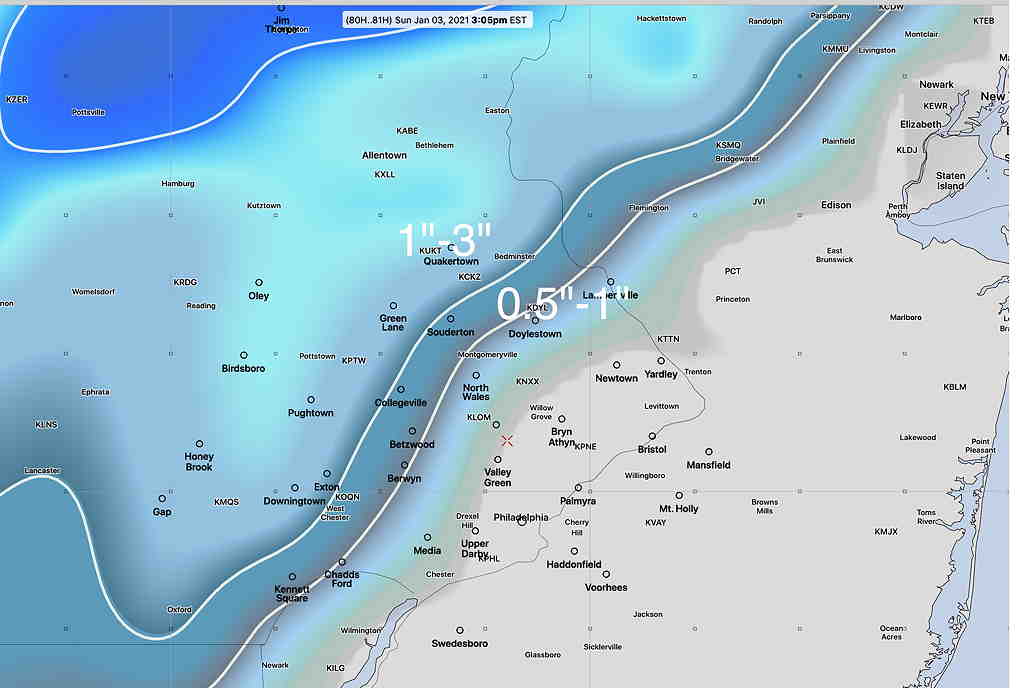 The latest NAM and NAM-NEST and GEFS also show some snow falling far northwest, although not as much as the GFS.
Based on comparing predicted temps with actual temps, the new GFS is running a little too cold today, which may explain the higher wintry precip forecast.
I guess we'll see how good the new GFS model is. Stay tuned.