Tue 11:15 PM Update — Some of tonight's models are showing a coating to about 1/2 inches of snow with snow showers described below.
This seems to be one of the dullest winter weather periods in recent years. As shown in last Friday's forecast and graphic, the jet flow is flat due to cold air that doesn't seem to want to make its plunge into the US.
For some time, the weather models haven't shown any storm on the horizon for us, in contrast to last winter season, when the models showed numerous storms (but they were usually false alarms).
Nonetheless, an upper trough will swing through early tomorrow (Wednesday) morning. A strong area of vorticity is expected to pass through our area about 6-9 AM Wednesday. There will be enough moisture for snow flurries or snow showers around daybreak Wednesday morning and it will become quite windy after it moves through—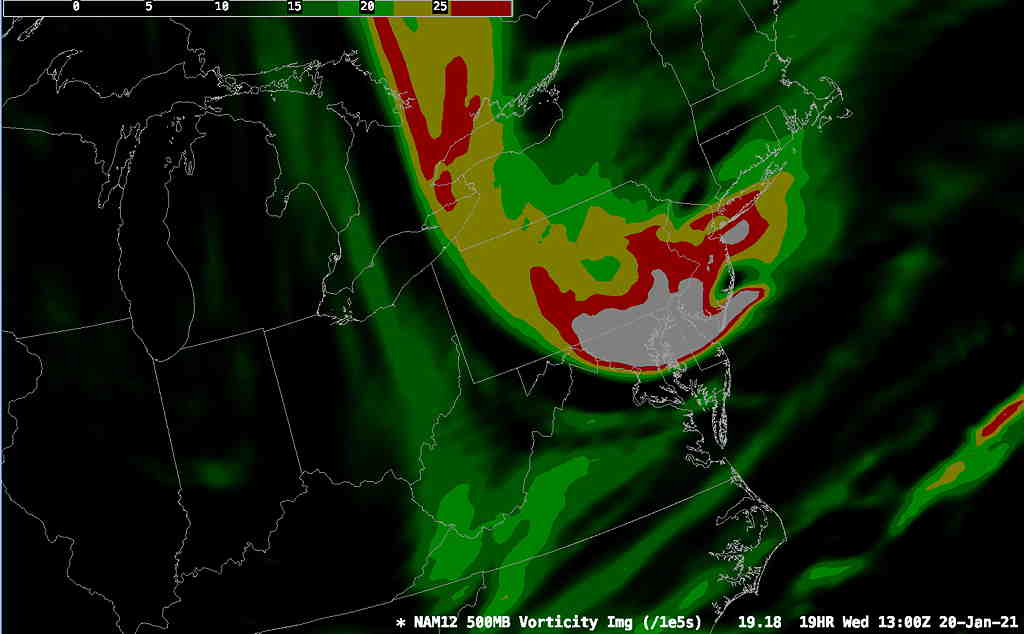 While there are no major storms on the immediate horizon, over the past several days, the statistical ensemble GEFS model has been showing a low pressure system moving by next Monday into Tuesday morning with maybe an inch of snow for us—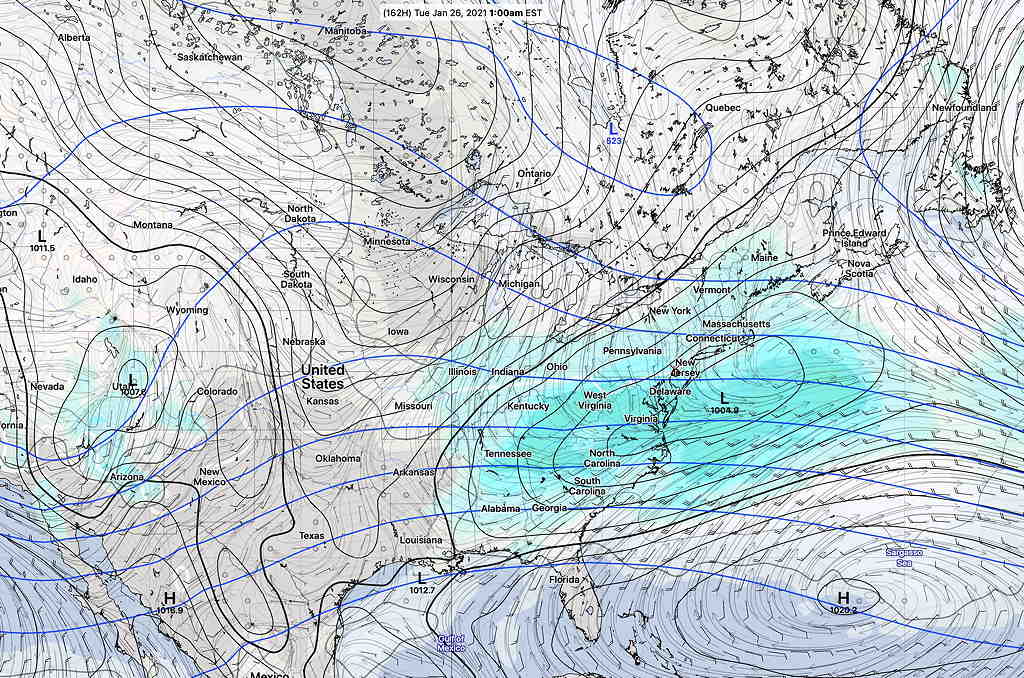 The models don't show any coastal development of this low at this time. In the weather world, next Tuesday is a long ways off in the future.
Next week is also looking somewhat colder here and cold air is definitely building in Canada.    Stay tuned.