Saturday will not be clear and bright, despite the main low missing us.
For Saturday,  several weak upper air disturbances along with a strong upper cyclonic flow combined with low level moisture from the main low will bring cloudy conditions and possible spotty light drizzle during the day on Saturday.
While the models don't crank out any measurable rain, simulated radar from several models show the possibility of spotty light drizzle.
Here's the latest GFS model Simulated Radar.  Note that the color codes imply a much heavier precipitation than will actually fall.  This drizzle may not be measurable in a rain gauge.)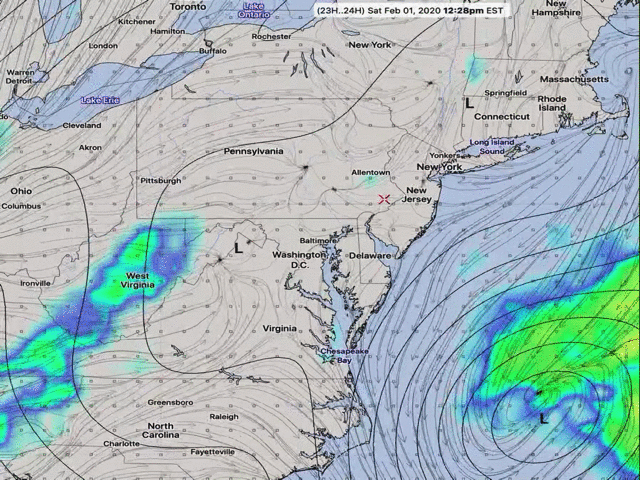 High 45º on Saturday.
For Sunday:  The models suggest the possibility of a scattered light snow flurry near daybreak Sunday.  Otherwise, a mix of clouds and sun on Sunday.  High 47º.