High pressure dominates the east coast today.  Despite the very cold temperatures yesterday and today, a moderating trend will develop by the end of the week.  This high pressure system over us will move off the coast, but it will be blocking any storms from affecting us through Friday.
This Saturday, a coastal low pressure  system is expected to develop around Delaware Bay Friday night and move slowly northeastward through the day Saturday as an upper air low catches up with the surface low. The models are in remarkable agreement about this system right now.
Ordinarily, this would be a snowstorm for us but not this time.  What's lacking, unsurprisingly for this winter, is a cold high pressure system to the immediate northwest.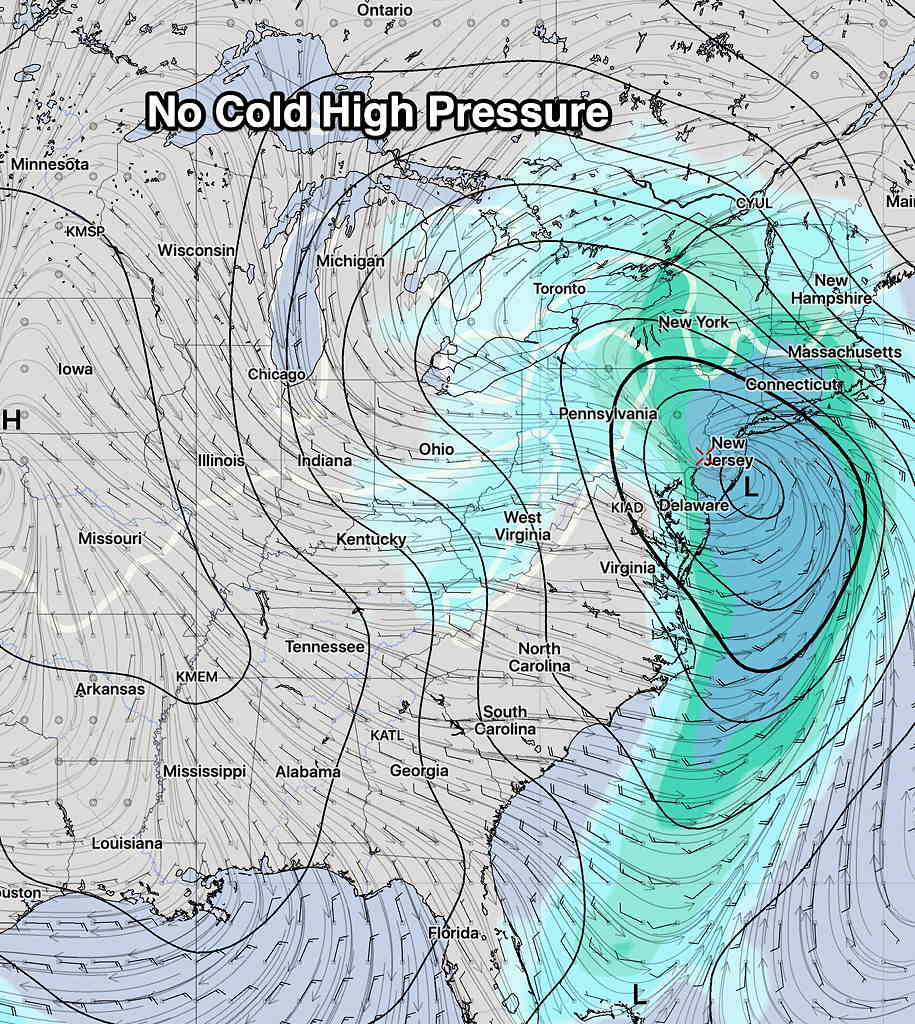 So Saturday will be rainy for most of the day, with QPF values near 1.00 inches water.
As the upper low moves into position, some cold air may be enough to provide some snow flurries late Saturday night, but temperatures are expected to remain above freezing.
Windy for Sunday!