This post was revised
Updated Thur 10:40 PM —Adding tonight's  high resolution model (HIRESW-ARW MEM2) which has light showers 3 AM Saturday: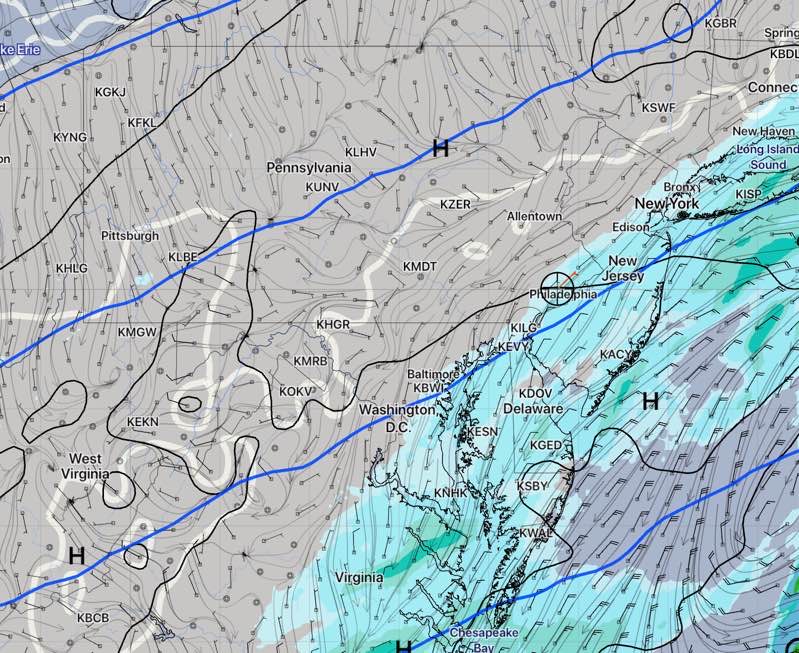 ---
…earlier Thursday night—
So the Saturday coastal low forecast I've been watching this week has become a non-event, as the development is less organized than previously modeled and its track and speed keep it from affecting our area.  Here's the latest GFS forecast for 6 AM Saturday—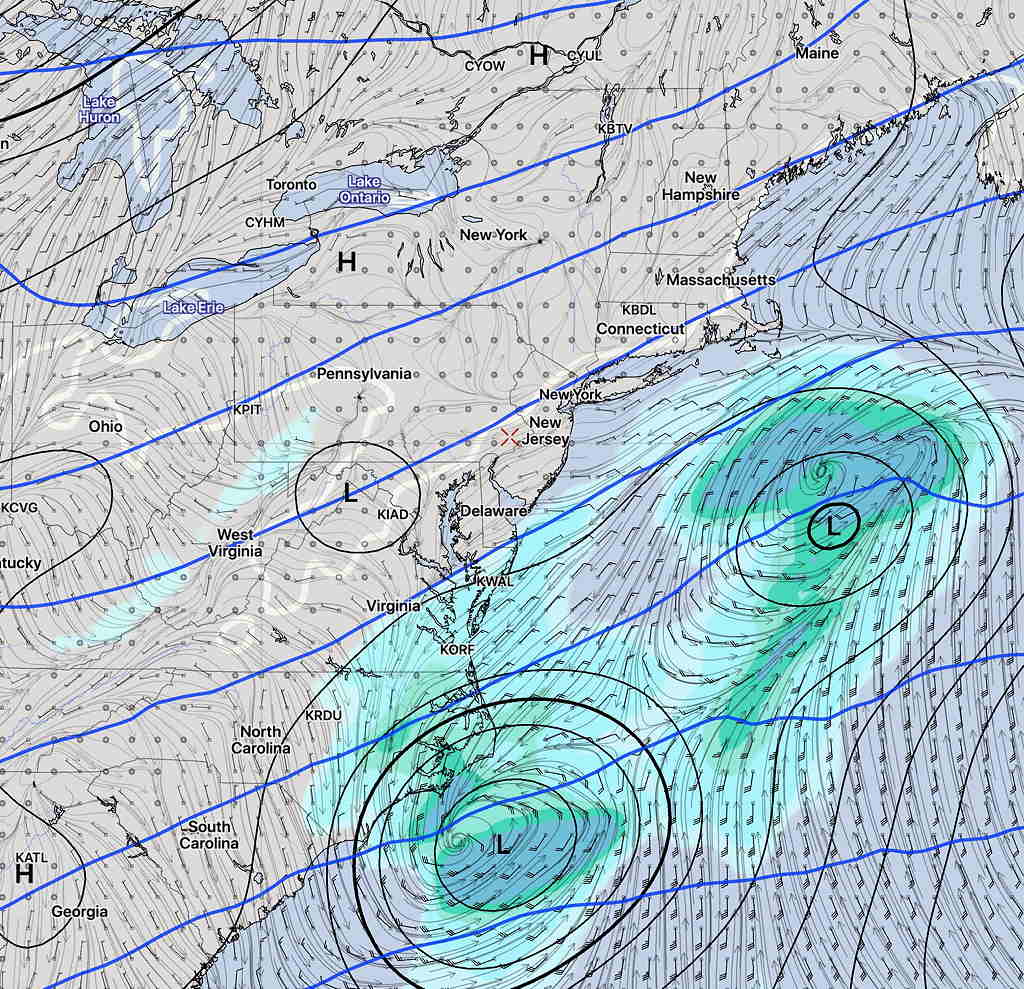 It looks like we'll have just clouds which may thin during the afternoon. High 48.
Sunday looks to have periods of clouds as well as some sun. High 50.