Tonight's models have converged on a forecast similar to that predicted by the new NBM—
Snow moves in between 10 AM and 12 noon, although intermittent flurries possible earlier.
A changeover to a mix of snow and sleet occurs about 3-4 pm and a the mix  changes to mostly rain about 6 pm.
Most likely accumulations of snow and sleet from the latest NAM before the changeover to all rain—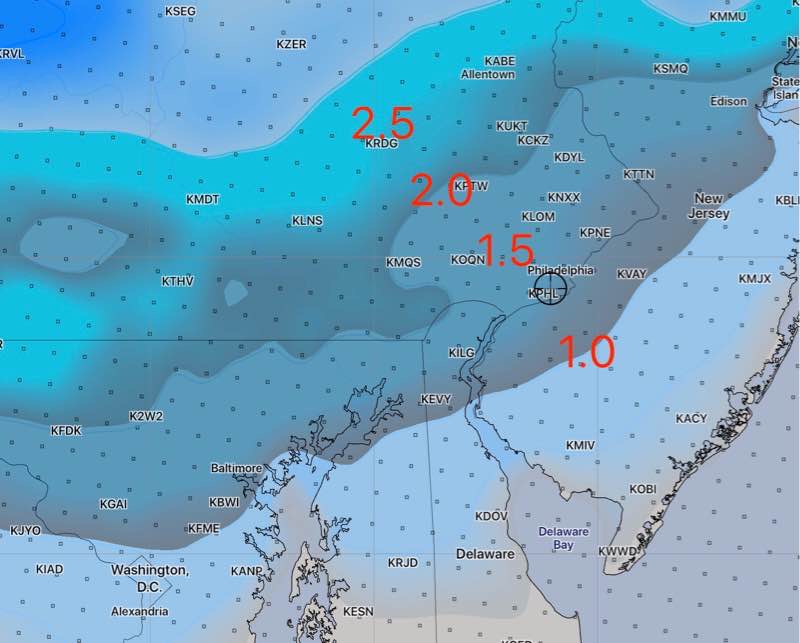 Just as I was going to post this, the latest GFS model became available.  The GFS has a burst of snow late in the afternoon.  It has been consistently in the high range.  Here's the latest GFS snow totals by 7 pm  —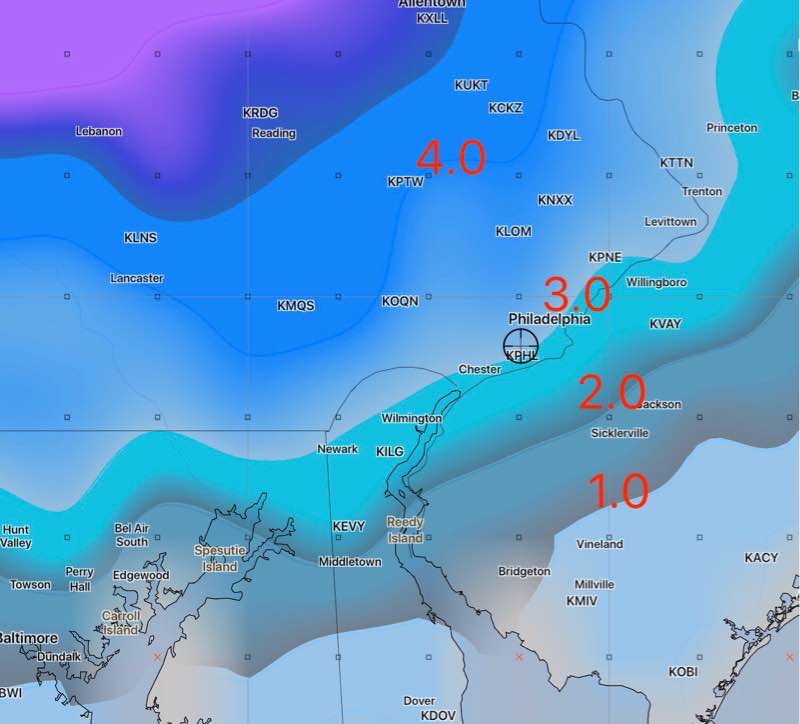 I don't know what to make of this. It's something to consider as a possibility.