It has come to my attention that wgrib2 can be installed via MacPorts at this location—
https://ports.macports.org/port/wgrib2/summary
The version listed on MacPorts is version 2.08
I have no personal experience using MacPorts to install wgrib2.
While I'm at it, I thought I'd share the latest GEFS snow accumulation forecast for this coming Wednesday into Thursday

A series of weak frontal systems will pass through our area over the weekend. The general overview is that Saturday will be the nicer of the two days this weekend.
The latest GFS model shows some cloudiness moving in from the west Saturday afternoon. (Previous model runs had kept us sunny.) There's uncertainty about light drizzle Sunday afternoon but the trend is towards some light scattered drizzle mid to late afternoon.
Saturday—
A weak cold front moves through before daybreak Saturday. A northwesterly flow of air moves in, but temperatures will be above seasonal averages. (average high 51º-52º)
Mostly sunny, some mid level cloudiness moves in during the mid afternoon.
High temperature 40.3º sd 1.4º (NBM model) Blue Bell.
Breezy, winds NNW 5-12 mph with some gusts to 20 mph mid-day.
Sunday—
As the high pressure system moves to our north, an easterly to northeasterly flow will develop for Sunday and significant cloudiness will develop.
Low pressure to our west will slide off to our northwest and a warm front will move through late Sunday and then a cold front Sunday night. Some, but not all models, are showing light showers and drizzle mid to late Sunday afternoon. It will be a stereotypical dark, cloudy November day although still mild.
Sunday—
Cloudy, starting as light snow or a rain mix. Changes to rain for most of the immediate PHL area. A change back to light snow is possible Sunday evening north and west, with a coating at most.
High temp 41.6.º  sd 1.4º(NBM model) Blue Bell area.
Winds NE 10-15 mph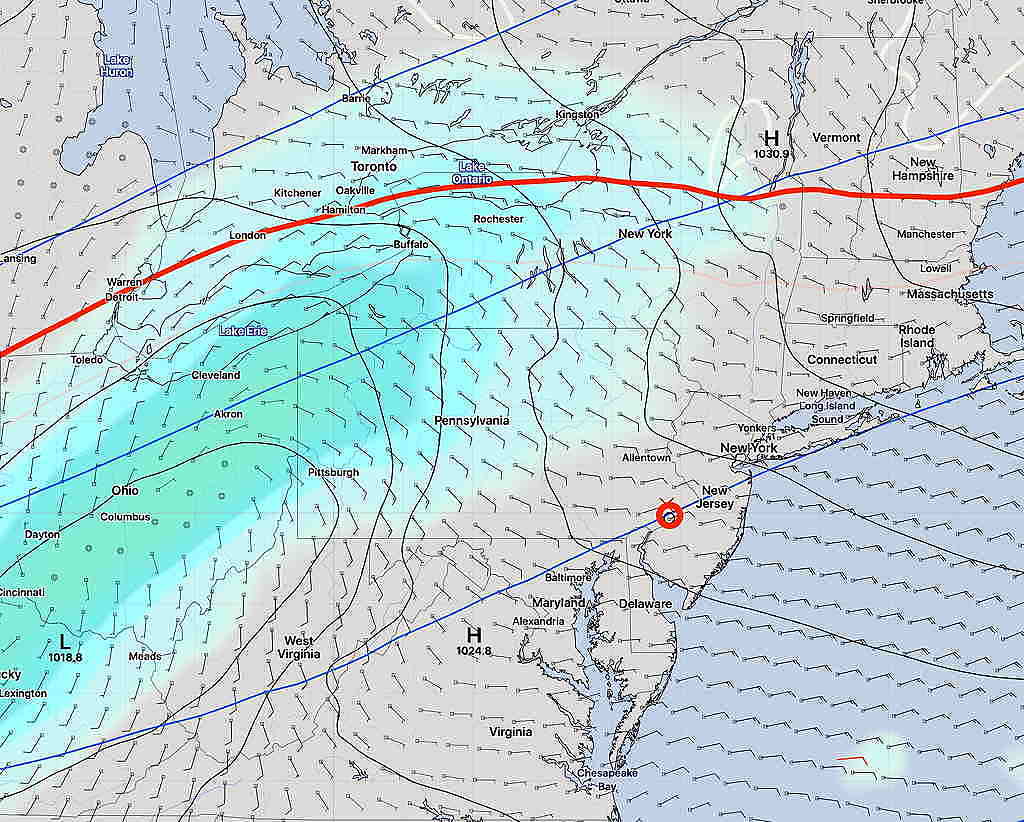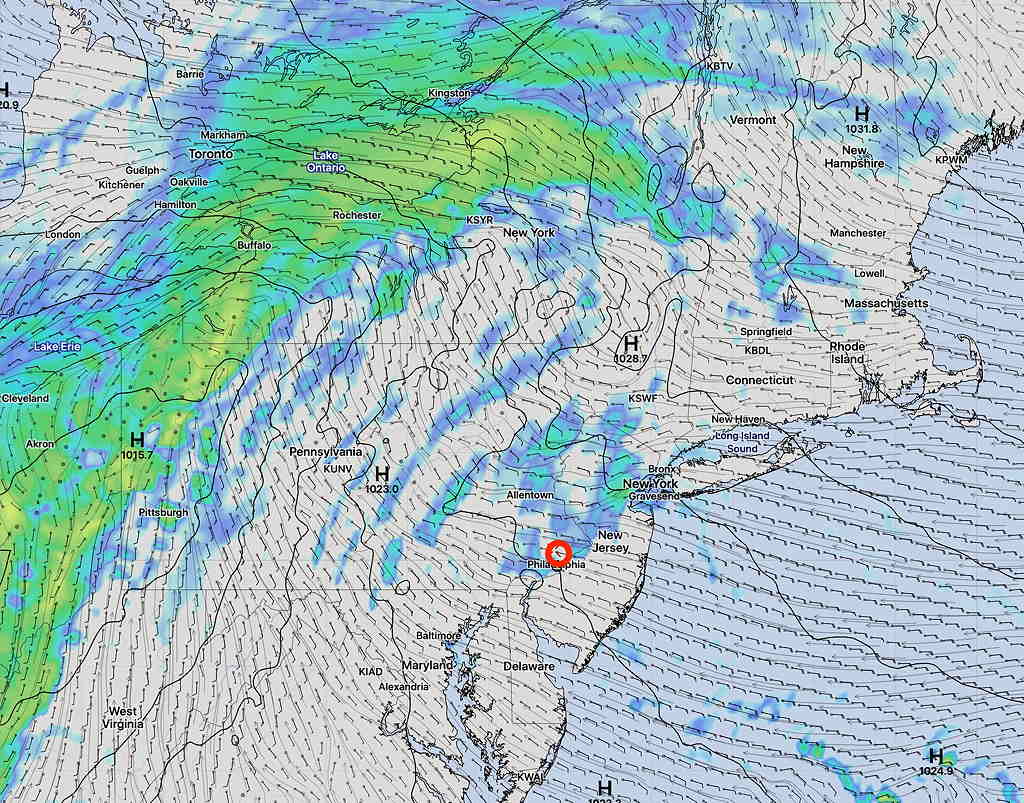 I expect some clarification about the drizzle for Sunday. Stay tuned.